Monthly Archives: January 2013
Scott Evans, who played Oliver Fish on "One Life to Live," has pleaded guilty to attempted cocaine possession. From 2008-10 Evans was one half of the show's popular, yet controversial gay couple nicknamed "Kish," which also featured Brett Claywell as Fish's love interest Kyle Lewis. However, according to TMZ, Evans isn't expected to serve any jail time.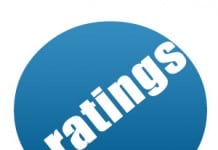 Ratings Report for the Week of January 7-11, 2013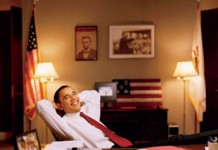 On Monday, January 21, if you are wondering what happened to your favorite daytime dramas ("The Bold and the Beautiful," "Days of our Lives," "General Hospital," and "The Young and the Restless") or looking for someone to blame for their not airing, you can thank none other than President Barack H. Obama. On this day, President Obama will be publicly inaugurated for the second and final time after winning against former Governor Mitt Romney in last November's hotly debated presidential election.
As expected, ABC has issued an official statement on the matter of Starr Manning, Todd Manning and John McBain, characters currently being seen on the network's "General Hospital," as it pertains to the license of the characters originally from the soon to be rebooted "One Life to Live."
According to a report by Daytime Confidential, ABC's "General Hospital" will be temporarily losing the characters of Starr Manning, Todd Manning and John McBain as Prospect Park has exercised its right to utilize the characters for its online reboot from the agreement the production company signed with the Disney/ABC Domestic Television Group, part of the Walt Disney Company, back in July 2011.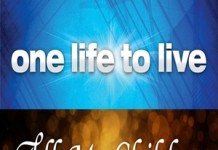 The resurrection of "All My Children" and "One Life to Live" has moved another step closer to reality with published reports that the production company has hired Alison Goodman as casting director for the defunct ABC soaps.
Robin Strasser has become only the second "One Life to Live" alum to announce their decision to bring their Llanview alter ego over to Prospect Park's upcoming online revival of the now defunct ABC daytime serial, making the announcement this morning via her Twitter page.
In a follow up to our report on Farah Fath commenting to her followers, "you won't get any Prospect Park answers out of me. I'll believe it when I see it," the actress has revealed that she won't be appearing on "One Life to Live" when it moves to the web later this year.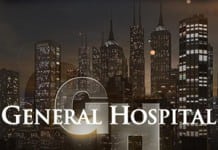 Despite appearing in an episode of "Castle" last Monday, even if they didn't share any scenes together, actress Nancy Lee Grahn (Alexis Davis) took on the topic of Jack Wagner while chatting it up with fans on Twitter during last nights "Golden Globe" Awards broadcast on NBC. The actress talked herself into a Twitter controversy courtesy of a tweet she made in regards to Wagner when she said, "Does anyone else think Bon Jovi looks like a less drunk Jack Wagner?" The tweet has since been removed from her page.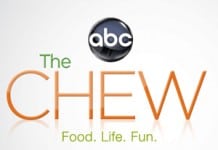 According to a report by NBC New York and Gothamist.com, a staff member of ABC's "The Chew" was murdered on Thursday, January 10 after being shot in the stomach near Macon Street and Throop Avenue in the Bed Stuy section of Brooklyn. Identified as Ivan Giovanettina, 41, the prop supervisor for the daytime talk show was taken to Kings County Hospital and pronounced dead. A recording of the suspected shooters was posted on YouTube in hopes of someone being able to help identify the perpetrators. The recording took place a few blocks away at Tompkins Avenue and Halsey Street. An arrest has yet to be made.