Days of our Lives

ALL THINGS RELATED
Thursday, October 16, 2014 2:54 PM EDT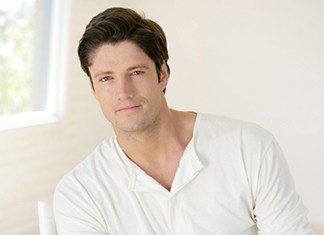 Strolling into a large and quiet stage space just north of Hollywood, "Days of our Lives'"
James Scott
(ex-EJ DiMera) looks as gorgeous as ever. But it's not the "tall, dark and handsome" thing he usually emanates that's turning heads. Rather, it's a calm, relaxed and seriously happy vibe that's giving him a remarkable glow and an aura of magnetism. You don't want to sit next to him because he's cute; you want to sit next to him because he's
happy
. So much so, it appears it just might rub off. And the reason that the actor is all smiles? He tells
Soap Opera Network
that, completely free of a soap opera contract for the first time in 10 years after a combined run as EJ and "All My Children's" Ethan Cambias, he is well-rested, inspired, and looking forward to the next chapter in his thus-far very charmed life.
Thursday, October 16, 2014 1:08 PM EDT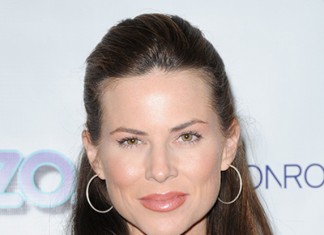 Get ready for a blast from the past, "The Young and the Restless" fans: The sudser is bringing back
Julianne Morris Polaha
to play Amy Wilson!
Wednesday, October 15, 2014 10:59 PM EDT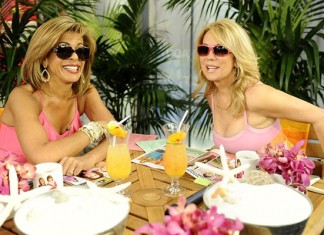 Each Monday, we plan to publish our weekly Daytime Ratings Report, which covers the broadcast soaps, game shows and talk shows. Unfortunately, due to an arm injury I sustained last Thursday, my typing skills have been put to the test and the report was delayed. Alas, I'm feeling a lot less pain than I did for much of the past week so here now is the daytime ratings report for the week of September 29-October 3, 2014. Better late than never, right? This week we highlight how the broadcast shows ranked overall in Total Viewers, Men 18+, Adults 18-49 and Median Age.
Wednesday, October 15, 2014 1:46 PM EDT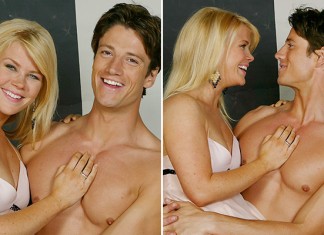 The Monday, October 13 episode of "Days of our Lives" marked the final airdate for
James Scott
as EJ, and to commemorate the momentous occasion, the series' beloved actress
Alison Sweeney
(Sami Brady) took to Facebook to not only list her favorite EJami moments, but to also share what it was like filming the tense scenes that ushered her onscreen love off the canvas. Following in the actress' footsteps,
Soap Opera Network
is asking you to share your favorite EJami moments, too!
Tuesday, October 14, 2014 12:44 PM EDT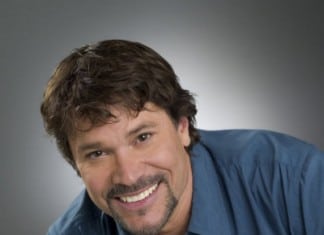 Last week fans had some hope that Peter Reckell might be returning to NBC's "Days of our Lives" in the coming months as his character Bo Brady after the actor
tweeted
, "With luck I'll have some answers by next week. I'll let u know what's happening as soon as I know. Thanks 4 your patience and understanding." Since then Reckell has clarified his comments with insight on what was not a factor in his deciding to leave the drama series two years ago, while emphasizing the importance of family.
Monday, October 13, 2014 7:08 PM EDT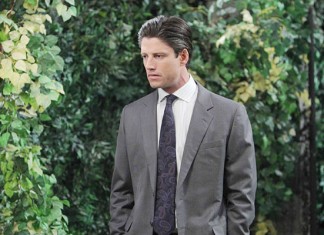 A deafening shot rang out on Friday's episode of "Days of our Lives," but the piercing blast wasn't able to drown out cries from fans who realized that the bullet probably spelled the end of EJ (
James Scott
). And once the howling began — onscreen and off — it built into a frenzy leading up to the character's final moments in Salem, which played out on today's episode. But just how powerful were the scenes, which also put the nail in the coffin for the relationship between EJ and Sami (
Alison Sweeney
)? And was murder the best way for Scott's alter ego to be written off the canvas? Let us know after the jump!
Friday, October 10, 2014 8:43 PM EDT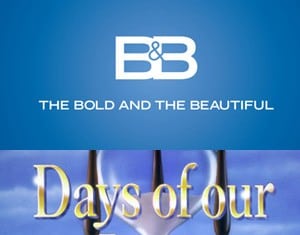 Ratings Report for the Week of September 29 - October 3, 2014
Thursday, October 9, 2014 5:03 PM EDT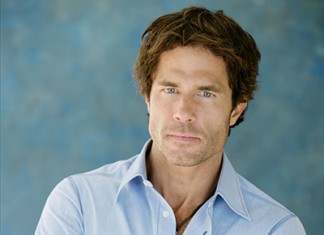 Daniel Jonas' journey on "Days of our Lives" has taken portrayer
Shawn Christian
on a plethora of adventures, many of which have included top talent from the drama series. But of all the storylines the devilishly handsome doc has played out, fans seem to have gravitated toward the cat-and-mouse game Daniel and Kristen (
Eileen Davidson
) have been involved in over the past couple of months the most. And
Soap Opera Network
has good news for fans: The delicious drama is far from being over, and Christian has shared some of the juicy details of the story below!
Thursday, October 9, 2014 1:05 AM EDT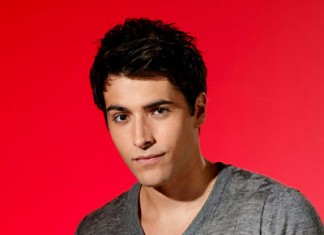 "Days of our Lives" star
Freddie Smith
(Sonny Kiriakis) was taken to the hospital earlier this morning after the star reportedly lost control of his car in Kingsville Township, Ohio. His passenger,
Alyssa Tabit
of North Hollywood, was seriously injured in the crash and is in critical condition, says Ohio State Highway Patrol.
Tuesday, October 7, 2014 10:47 PM EDT
With soap stars
Eileen Davidson
(Ashley Abbott, "The Young and the Restless"; Kristen DiMera, "Days of our Lives") and
Lisa Rinna
(ex-Billie Reed, "DAYS"; ex-Taylor McBride, "Melrose Place") currently filming the fifth season of Bravo's "The Real Housewives of Beverly Hills," it was only a matter of time before a network greenlit a new reality series/docu-series comprised solely of the divas of daytime and primetime soap operas.
Tuesday, October 7, 2014 12:52 PM EDT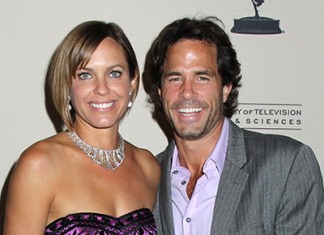 "Days of our Lives'"
Arianne Zucker
(Nicole Walker) and
Shawn Christian
(Daniel Jonas) are personally inviting you to join them in Napa Valley, California for a special afternoon touring the Padis Vineyards!
Tuesday, October 7, 2014 12:28 PM EDT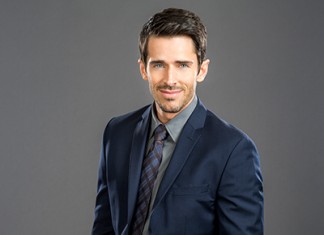 Hot on the heels of the news that Hallmark's "Signed, Sealed and Delivered" will be moving to the network's Movies and Mysteries channel comes word that former "The Bold and the Beautiful" actor
Brandon Beemer
(ex-Owen Knight; ex-Shawn Brady, "Days of our Lives") will be appearing in a Hallmark Movies and Mysteries film!
Tuesday, October 7, 2014 3:23 AM EDT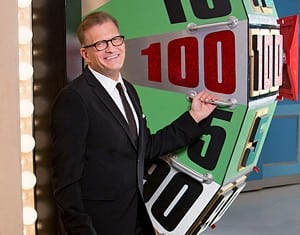 As
Soap Opera Network
 gets ready to celebrate its 13th anniversary on
Wednesday, October 8
, we are proud to announce that we will begin providing our readers with
weekly ratings reports
for not just the daytime soaps, but also talk shows "The Chew," "The Talk," "The View," "The Today Show 2" and "The Today Show 3," as well as game shows "Let's Make a Deal" and "The Price is Right," along with the previously reported ratings for "The Young and the Restless," "Days of our Lives," "General Hospital" and "The Bold and the Beautiful." The charts, which will vary week to week, does not take away from the weekly daytime drama rankings we will continue posting each week, but instead represents what daytime programming as a whole looks like when compared with one another and not based solely on genre.