'All My Children' and 'One Life to Live' Creator Agnes Nixon to Answer Fan Questions!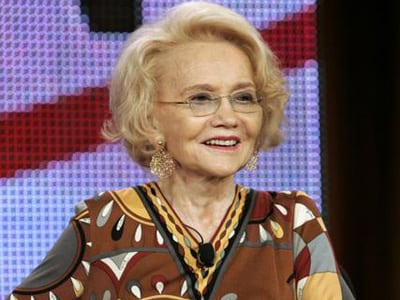 Both the "All My Children" and "One Life to Live" official Facebook pages are seeking questions from fans to ask Agnes Nixon, creator of both legendary soap operas. Out of the all the questions submitted, 10 will be sent over to Nixon to answer next week just as each series goes into production in Stamford, CT. It is understood that 10 questions will be sent over for "AMC" and another 10 for "OLTL."
Fans last heard from Nixon on Friday, January 4, when she said, "We of the 'One Life to Live' and 'All My Children' families are thrilled to bring our beloved viewers new, ongoing stories from Llanview and Pine Valley." She added, "I'm overjoyed that so many actors you love have voiced their desire to bring their characters back to life."
To find out what questions are asked/answered, keep checking in with the official "All My Children" Facebook page and the official "One Life to Live" Facebook page.