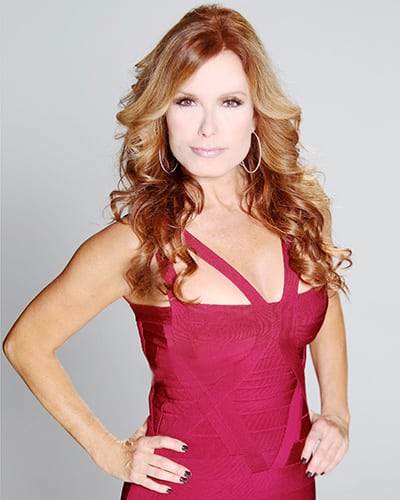 "The Young and the Restless" fans know that Tracey E. Bregman (Lauren Fenmore) is pretty spectacular, and it seems that Ride of Fame — a continuing series of mobile monuments dedicated to public figures highlighting New York City with their lifetime and/or special celebrated endeavors — knows it, too!
The Ride of Fame organization has announced that they will be inducting Bregman into their initiative, which is honoring commendable celebrities around the world by bestowing a bus in its fleet to each nominee. Bregman will be cutting a ribbon during a ceremony that will take place on Monday, April 7, in which she'll be honored with a permanent decal on the front of the bus as well as a seat on the top deck that will feature a personalized message to fans.
For more information on Ride of Fame and Bregman's ceremony, visit Ride of Fame's official website.