Sharon Case Teases Details on Camryn Grimes' 'Y&R' Return!
Sony Pictures Television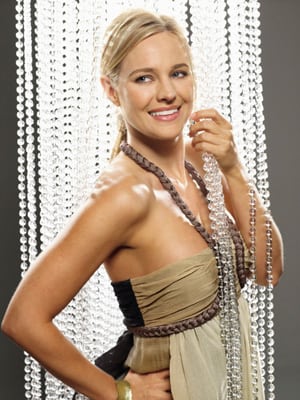 As we previously reported, Camryn Grimes is returning to "The Young and the Restless" this summer, and fans are abuzz with speculation about her upcoming appearance. Will she be returning yet again as a ghost? Could she be headed back to the canvas as a completely new character? And just how long will the beloved actress be sticking around in Genoa City? We caught up with Sharon Case, who plays Cassie's mother, Sharon Collins, to get a sneak peek at what's ahead!
"It's been great," Case raves about reuniting with Grimes, who has already began taping and will first air on Monday, July 8. "I saw her last about five years ago. I do see her on Twitter, so we hadn't been completely out of touch, but it was just neat to work with her again."
We've been sworn to secrecy when it comes to additional details regarding Grimes' return, but Case is positive it's a very exciting story that fans are going to love. "You'll really like it," she teases, adding that the writers have done one heck of a job with the rollercoaster ahead. "It's going to be great."