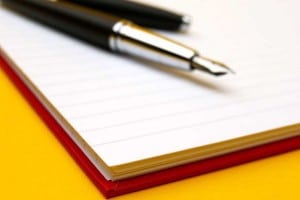 "General Hospital" makes a few changes to the writing staff.
Head Writer Ron Carlivati brings in another writer from his former "One Life To Live" team.  Anna Theresa Cascio joins the "GH" team as a breakdown writer. Leaving the "GH" team is breakdown writer Garin Wolf, who has been with the show since 1997.  Also leaving is breakdown/script writer Tracey Thomson.
Over at "The Young and Restless," changes were recently made as Josh Griffith takes over as Head Writer from Maria Arena Bell. Co-Head Writer Scott Hamner has also left the show.
For discussion on these topics and more, join us in the Writers/Directors thread at the SON Community.