Monday, July 6, 2009 10:51 PM ET |
By Errol Lewis
---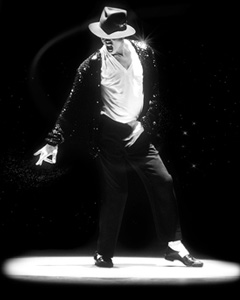 (SoapOperaNetwork.com) — The celebration of Michael Jackson's life and death will interrupt programming on several broadcast and cable networks on Tuesday, July 7 as friends, family and fans pay their respects to the pop icon whose death on Thursday, June 25, shocked the world and has launched an investigation into how he died. The memorial service of Michael Jackson will begin at 1:00 PM ET, 10:00 AM PT, 11:00 AM MT, and 12:00 PM CT.
On Monday, ABC, CBS and NBC confirmed that they have altered their daytime lineups in order to pay tribute to the legendary entertainer.
CBS' "The Young and the Restless" will not be airing in its regularly scheduled timeslot. The soap, along with "The Bold and the Beautiful" will instead air earlier than usual. ABC's "All My Children" and "One Life to Live" are pre-empted along with CBS' "As The World Turns" and NBC's "Days of our Lives." CBS' "Guiding Light" will also move up just a bit and will be joined in progress after the 90-minute special goes off the air and news coverage concludes on CBS. At this time it remains unclear as to whether ABC's "General Hospital" will air or be pre-empted.
The soaps experiencing pre-emptions on Tuesday will air their previously scheduled Tuesday episode on Wednesday, July 8, which means the shows will be behind by a day for several weeks as the soaps on average film a month in advance of airdate.
ABC News' Charles Gibson will anchor "Remembering Michael Jackson" from New York and will be joined by "Nightline" anchor Martin Bashir. "Good Morning America's" Robin Roberts, "Nightline" anchor Cynthia McFadden and Senior Law and Justice Correspondent Jim Avila will report from the Staples Center. Brian Rooney, Lisa Fletcher, Mike von Fremd and Ryan Owens will also contribute to the special coverage.
CNN, MSNBC, FOX News Channel and HLN will have wall-to-wall coverage of the memorial service.
The following is the official CBS schedule for Tuesday, July 7:
Eastern Stations
11:00am-12:00n THE YOUNG & THE RESTLESS
12:00n-12:30pm Local News
12:30-1:00pm THE BOLD & THE BEAUTIFUL
1:00-2:30pm Michael Jackson Memorial
Following News Coverage GUIDING LIGHT will be joined in progress
Preempted AS THE WORLD TURNS
3:00-4:00pm THE PRICE IS RIGHT
Central Stations
10:00-11:00am THE YOUNG & THE RESTLESS
11:00-11:30am THE BOLD & THE BEAUTIFUL
11:30am-12:00n Local Programming
12:00n-1:30pm Michael Jackson Memorial
Following News Coverage GUIDING LIGHT will be joined in progress
Preempted AS THE WORLD TURNS
2:00-3:00pm THE PRICE IS RIGHT
Mountain Stations
9:00-10:00am THE YOUNG & THE RESTLESS
10:00-10:30am THE BOLD & THE BEAUTIFUL
10:30-11:00am Local Programming
11:00am-12:30pm Michael Jackson Memorial
Following News Coverage GUIDING LIGHT will be joined in progress
Preempted AS THE WORLD TURNS
1:00-2:00pm THE PRICE IS RIGHT
West Coast Stations
10:00-11:30am Michael Jackson Memorial
Following News Coverage GUIDING LIGHT will be joined in progress
12:00n-12:30pm Local News
12:30-1:00pm THE BOLD & THE BEAUTIFUL
1:00-2:00pm THE YOUNG & THE RESTLESS
Preempted AS THE WORLD TURNS
2:00-3:00pm THE PRICE IS RIGHT
---
Discussion: Michael Jackson Memorial Service Schedule
---
The Bold and the Beautiful
All My Children
One Life to Live
AMC
The Young and the Restless
Days of our Lives
OLTL
General Hospital
Y&R
As The World Turns
ATWT
B&B
GH
Guiding Light
DAYS
GL
Michael Jackson
Soaps
Soap Operas
Charles Gibson
Katie Couric
Brian Williams