Tuesday, June 16, 2009 2:39 PM ET |
By Scotty Gore
---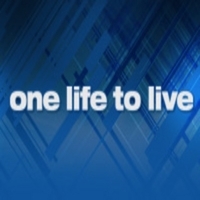 (SoapOperaNetwork.com) — "One Life to Live" casts a new recurring role and welcomes back a few familiar faces. 
Daytime newcomer Kearra Giovanni has been cast in the role of Dr. Wright, who will confer with the recently arrived medical whiz Greg Evans (Terrell Tilford) on Matthew's case.  Look for her to also to spend time with Dr. Evans on a more personal level as well when he takes her out on the town, must to the dismay of his lil' sis Destiny (Shenell Edmonds). 
The announement comes more than a month following the release of an audition script for the role. Ginovanni will first air as Dr. Wright on Tuesday, June 30th, one week after the arrival of Terrell Tilford as Dr. Greg Evans.    
In other news…
What's in a name?  Apparently not much.  SOAPnet.com is reporting that "OLTL" has changed the name of former "Gossip Girl" Amanda Setton's new character from 'Summer' to 'Kimberly Andrews.'  It seems that, much like her best bud Stacy Morasco, Kimberly will be a stripper and will also interact with Gigi and Rex following her August debut.  Interesting. 
Can't get enough of Moe and Noelle Stubbs (John Rue and January LaVoy)?  Well, you're in luck.  Moe (and perhaps his blushing bride as well) will pop up once again on Tuesday, June 30th and Thursday, July 2nd.
Pamela Payton-Wright returns as the adorable Addie Cramer on Wednesday, July 2nd when daugther Blair confides in her how she really feels about Todd and Téa's stormy relationship. 
Julia Murney reprises her recurring role of Boutet Clinic Nurse Gayle Collins beginning Monday, June 29th, when she has a memorable run-in with Roxy Balsom, and later pays a visit to a certain Llanview resident in order to deliver an unusual present from her new boss. 
Patrick Allen Cole, who occassionaly pops up as Rodi's Manager Jeff, recently posted on his website that he is "once again recurring his role of Jeff @ Rodi's Bar on ABC's 'One Life To Live.' Will keep you posted on the air date."  Fans may remember that Jeff was the one who found a druken Charlie last year, and used his phone to call Viki to come and pick him up.  More recently, he shared scenes Gigi while she was on the clock waiting tables at the popular hangout.
Is she in or is she out?  The back and forth appears to be continuing between Gina Tognoni and "One Life to Live."  The latest rumors claim that recent reports that she was demanding an outragous sum of money from the ABC soap were exaggerated and that she is still negotiating with the sudser on the terms of a new contract.  SON will keep you posted on any developments.
TVGuide Canada speculates that the recently released casting call for 'Griffin,' who is supposed to come between Oliver Fish and Kyle Lewis as they attempt to rekindle their past romance, may actually be a decoy for the recasting of Tina and Cord Roberts' son CJ.  Even though the timing seems off, considering his mom and sister Sarah have already left town, the character still has many ties to the canvas (most notably Aunt Viki and Uncle Todd). For now, however, this remains only speculation. 
Soap Opera Digest reports that, when new lawyer Elijah Clarke (Matt Walton) arrives in town on August 6th, he will do more than simply share scenes with Téa.  In addition, look for Mr. Clarke to also become involved with the Buchanan clan.  They also report that when Lionel Richie serenades Llanview next month, he will be in scenes with Todd and Téa. 
And who can resist pictures of a beautiful baby…let alone three?  Check out some of the cute pictures of Mady, Molly, and Tess Sullivan, the beyond cute triplets who portray baby Hope.  Is there anythimg more precious? 
"One Life to Live" airs weekdays on ABC. Weeknights on SOAPnet. Check local listings.
---
Discussion:
'OLTL' Finds the 'Wright' Woman for New Role
---