For the first time ever fans of "All My Children" and "One Life to Live" will be able to watch a legal copy of the premiere episodes of both soaps, which launched on Monday, April 29 via Hulu, Hulu Plus and iTunes. Just a short time ago, Prospect Park's The OnLine Network uploaded the premiere episodes on its TOLNSoaps YouTube page for the viewing pleasure of fans all around the world (ie. no region cap). "TOLNSoaps on YouTube is a hub for all fans of the shows, a place to watch Behind the Scenes content, Recaps, Previews and Interviews through a platform that allows for free streaming on all devices including mobile. Subscriptions to the TOLNSoaps channel on Youtube is free," read a notice sent out to fans signed up for the TOLN newsletter.
As previously reported, ABC Entertainment Group President, Paul Lee, has called much of the networks new 2013-2014 primetime dramas "soaps," and we definitely agree with that assessment. Wondering what our readers thought of the shows, we thought we'd give you a closer look at the networks new dramatic offerings.
FALL DRAMAS
Tuesdays
8:00 PM – "Marvel's Agents of S.H.I.E.L.D."

Clark Gregg reprises his role of Agent Phil Coulson from Marvel's feature films, as he assembles a small, highly select group of Agents from the worldwide law-enforcement organization known as S.H.I.E.L.D. Together they investigate the new, the strange and the unknown around the globe, protecting the ordinary from the extraordinary. Coulson's team consists of Agent Grant Ward (Brett Dalton), highly trained in combat and espionage; Agent Melinda May (Ming-Na Wen), expert pilot and martial artist; Agent Leo Fitz (Iain De Caestecker), brilliant engineer; and Agent Jemma Simmons (Elizabeth Henstridge), genius bio-chemist. Joining them on their journey into mystery is new recruit and computer hacker Skye (Chloe Bennet).
Tuesdays
10:00 PM – "Lucky 7″

In Astoria, Queens, a group of seven gas station employees have been chipping into a lottery pool for months, never thinking they'd actually win. Money could solve problems for each of them: Matt (Matt Long) could get his girlfriend and two kids out of his mother's house; Matt's brother, Nicky (Stephen Louis Grush), an ex-con, could pay off a dangerous debt; Samira (Summer Bishil), a second-generation Pakistani immigrant, could afford to go to Juilliard; Denise (Lorraine Bruce), a plucky cashier, could focus on rebuilding her crumbling marriage; Leanne (Anastasia Phillips), a young mother, could help her daughter realize her dreams; Bob (Isiah Whitlock, Jr.), the store's manager, could finally retire; and Antonio (Luis Antonio Ramos) could give his wife and kids a whole new life.
Jessica 'Jessie' Malakouti made her soap opera debut last week on "One Life to Live" as a new character named "Dusky," a singer looking to catch her big break at Blair Cramer's (Kassie DePaiva) new nightclub, Shelter. To learn more about the actress and singer, and her first day on the job, watch the clip below.
Malakouti is the lead singer for the popular group Jessie and the Toy Boys.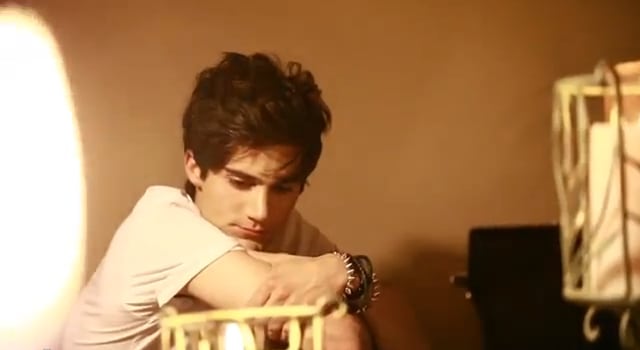 "The Young and the Restless'" Max Ehrich (Fenmore Baldwin) has gone from soap star to rock star seemingly overnight. He and his boy band, Infinity, just recently released a music video of their version of Rihanna's Stay, and now the group is prepping for their first ever live performance!
Soap Opera Network Insider hits the red carpet with the cast of "One Life to Live" for the world premiere of the rebooted soap via The OnLineNetwork. "OLTL" premieres Monday, April 29 on Hulu, Hulu Plus and iTunes.
Set to music by The Script ("Hall of Fame"), Prospect Park's The OnLine Network has put online the on air national advertisement used to promote the returns of iconic soaps "All My Children" and "One Life to Live," which both premiere Monday, April 29 on Hulu, Hulu Plus and iTunes and on FX Canada for Canadian viewers.
On Monday, March 18, Soap Opera Network was the first to report that Hulu had released a premiere trailer for TOLN's "All My Children" and "One Life to Live." We've now since learned that Prospect Park hired Catalano Productions (@TorreCatalano) to produce the pre-launch material with David Jakubovic's Mad Machine Films (@MadMachineFilms on Twitter) signed on as the masterminds behind the editing of the "Living in America" themed video.
"The Young and the Restless" will celebrate its 40th Anniversary on Tuesday, March 26. As part of the celebration the series has taken a cast photo that honors the history of the series as its moves forward to its next 40 years. The show has also released a behind the scenes video that shows how things came together.
ROW #1 – FRONT: Kristoff St. John "Neil Winters", Michelle Stafford "Phyllis Newman", Peter Bergman "Jack Abbott", Jeanne Cooper "Katherine Chancellor", Eric Braeden "Victor Newman", Melody Thomas Scott "Nikki Newman", Joshua Morrow "Nick Newman", Amelia Heinle "Victoria Newman Abbott", Billy Miller "Billy Abbott"
On Tuesday, February 26, just one day after resuming production on "All My Children" after more than a year a half since ending its ABC run, the cast of the soap got together on set to perform "The Harlem Shake" for the TOLN Extras YouTube channel, where fans can get up close and personal with their favorite TOLN stars. Earlier today TOLN released the performance of "Harlem Shake," while also announcing that soap fans will soon learn THIS WEEK when "AMC" will premiere on Hulu, Hulu Plus, and iTunes. Previously, the network only noted that "AMC" and sister soap "One Life to Live" would premiere this spring.
Brittany Underwood, who starred as Langston Wilde on ABC's "One Life to Live" and Loren Tate on Nick @ Nite's "Hollywood Heights," recently released her music video for the song "Flow," which was shot and directed by Robert Adamson, who co-starred with Underwood on "Heights" as Phil Sanders and is now appearing on CBS' "The Young and the Restless" as Noah Newman. Also making an appearance in the music video are "General Hospital's" Kristen Alderson (Starr Manning) and Chad Duell (Michael Corinthos) as well as another of Underwood's co-stars from "Heights," Ashley Holliday (Melissa Sanders).