Topic: White Collar
Sunday, August 12, 2012 @ 10:50 PM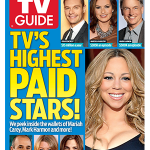 In its newest issue, TV Guide Magazine has revealed some of televisions highest paid stars. As you can imagine, the list comprises of former daytime soap stars who've either gone on to host their own talk show or headline a top ranked primetime series, or in the case of primetime soap stars – gotten richer!
Tuesday, April 10, 2012 @ 11:33 AM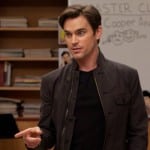 Matt Bomer debuts in tonight's Spring premiere episode of "Glee," the FOX sensation whose cast recently learned they are one of the Top-10 selling digital artists of all-time according to Nielsen SoundScan. The list included such artists as Rihanna, Lady Gaga, Taylor Swift, Katy Perry and the Black Eyed Peas. The "Glee" cast ranks eighth with 32 million songs digitally downloaded.