Wes Ramsey

ALL THINGS RELATED
Monday, November 4, 2013 8:38 PM EDT
In addition to casting Michael Graziadei ("The Young and the Restless", "American Horror Story") in the pilot for "The Lottery" (Lifetime Casts Former 'Restless' and 'American Horror' Star in Pilot), Lifetime has also cast former "Guiding Light" and "Days of our Lives" actor Wes Ramsey in its other new pilot, "Deliverance Creek," from Nicholas Sparks Productions and Warner Horizon. The series revolves around Lauren Ambrose ("Torchwood", "Six Feet Under") in the role of Belle, who becomes an outlaw after trying to save her family's land from the corrupt parties looking to take control over it.
Tuesday, October 4, 2011 10:00 PM EDT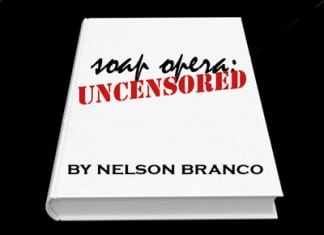 Nelson Branco, best known as the writer of the popular Suds Report column for website TV Guide Canada and his contributions to magazine Hello! Canada is back! This time he's Uncensored. With Soap Opera: Uncensored fans of Branco will notice the same writing style from his Suds Report, which includes an interview, translated comments on daytime moves, a breakdown of what's happening on each soap and his uber popular Blind Items.