The Young and the Restless

ALL THINGS RELATED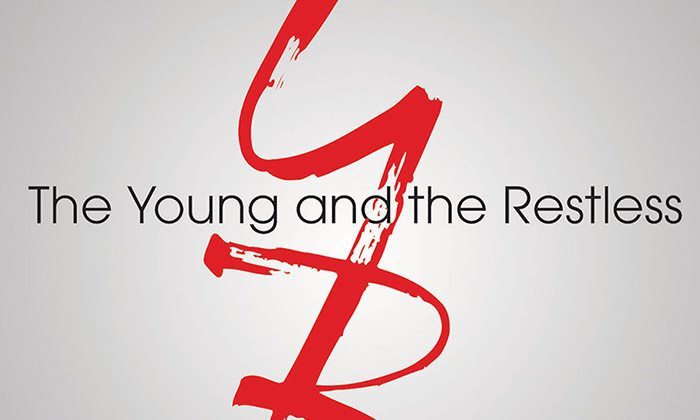 Wednesday, July 27, 2011 8:15 PM EDT
(SoapOperaNetwork.com) -- "The Young and the Restless" Episode Recap - Wednesday, July 27, 2011. IT HAPPENED TODAY... Victoria is stunned to see Abby doing a live interview about being the spokesperson for Beauty of Nature. Abby tells the reporter that working together will not only benefit The Naked Heiress, but be booming business for her sister, Victoria, who is in charge of the company. Victoria calls Abby to see her; she tells her that while she was stunned about her impromptu interview, based on the web hits, it has shown great success. Their mini celebration is halted, however, when Genevieve comes...
Wednesday, July 27, 2011 7:58 PM EDT
(SoapOperaNetwork.com) -- "The Young and the Restless" Episode Recap - Tuesday, July 26, 2011. IT HAPPENED TODAY... Adam floors Sharon when he rejected marrying her. When she asks for an explanation, he telsl her that while he was doing everything to prove her innocence, she was in New Mexico turning to another man for comfort. Sharon blinks back tears as he tells her she betrayed him and is geting what she deserves for that betrayal. Adam stalked out of the jail, leaving Sharon devastated. Standing in the office of Restless Style, Diane seethed as she watched Nick and Phyllis getting hot and...
Tuesday, July 26, 2011 1:22 AM EDT
(SoapOperaNetwork.com) -- "The Young and the Restless" Episode Recap - Monday, July 25, 2011. IT HAPPENED TODAY... Jack startles a frantic Diane. She lied and said she had to take care of a phone call but closed the door to tell Kyle to keep quiet about his going to Switzerland. A worried Kyle wanted to know who was after her. Jack soon enters and asks Kyle if he wanted to do something together. Meanwhile, Phyllis and Nick were trying to find out for sure if Adam was sitting on the proof to clear Sharon. As they talked, Sam entered the magazine...
Sunday, July 24, 2011 10:08 PM EDT
(SoapOperaNetwork.com) -- A look at what's happening on "The Young and the Restless" during the week of July 25, 2011. THIS WEEK ON: THE YOUNG AND THE RESTLESS Jack and Lauren head out to launch the new Jabot line only for Tucker to show up. Sofia learns the truth about what's really going on about Tucker. Chloe and Billy go at it once again when it comes to Delia. Katherine makes her motives clear to Neil when it comes to her son's company. Nick and Phyllis once again can't control their hormornes and have sex at work. The Inside Story: Revenge Becomes...
Thursday, July 21, 2011 3:53 PM EDT
Ratings Report for the Week of July 11-15, 2011
Monday, June 13, 2011 5:43 AM EDT
As daytime gets ready to roll the dice in Las Vegas on Sunday, June 19 for "The 38th Annual Daytime Emmy Awards," CBS is getting itself ready by hosting CBS Tweet Week with the networks biggest and brightest daytime stars including "The Young and the Restless'" Christian LeBlanc and Christel Khalil and "The Bold and the Beautiful's" Ronn Moss and Scott Clifton. Also joining in on the fun will be Mike Richards, Executive Producer of "The Price is Right." Each tweeter will chat live with fans during the East Coast broadcast of their respective shows, the network said.
Monday, April 25, 2011 1:20 AM EDT
Could the incompetence of a network executive get any uglier? Why yes, it can! The latest in a series of blunders by Brian Frons, President, Daytime, Disney/ABC Television Group, since the announcement that he has decided to "evolve" ABC Daytime by canceling "All My Children and "One Life to Live" by replacing them with "The Chew" and "The Revolution," while sticking his foot in his mouth in interview (Deadline.com), after interview (Entertainment Weekly), after interview (The Wrap), comes a scathing report by another Disney Insider that paints Frons as an executive without much imagineers (Disney speak for imagination).
Friday, February 11, 2011 9:22 PM EDT
Today "Young and the Restless" co-executive producer Paul Rauch announced that he will be stepping down from the drama series as of Friday, April 1, which ironically enough is April Fool's Day. This of course is no joke.
Thursday, December 16, 2010 8:30 PM EDT
Ratings Report for the Week of December 6 - 10, 2010.
Monday, September 6, 2010 7:07 PM EDT
Monday, September 6, 2010 at 8:07 PM ET by Errol Lewis Photo: John Paschal/JPI (SoapOperaNetwork.com) -- What did you do today? I'm sure since your favorite soap didn't air today due to pre-emptions or you were stuck with repeats of episodes you probably didn't want to watch again, you had a very productive day. Well, rest assured that you're favorite soaps return to the airwaves beginning tomorrow, Tuesday, September 7 with original episodes. ALL MY CHILDREN Things unfold as a dead body is discovered and suspects begin to pile up. Liza Colby makes it her mission to prosecute the culprit to the fullest...
Monday, June 14, 2010 12:07 AM EDT
As previously reported, Jeff Branson is joining the cast of "The Young and the Restless" in the role of Detective Ronan Malloy, Chance's (John Driscoll) new partner. Soap Opera Network has your first look at Jeff on the set of the soap. His first airdate is set for Tuesday, June 22.
Tuesday, January 5, 2010 2:00 AM EDT
Who hogged the most airtime in all of 2009? After years of coming in second to his female counterparts, did "General Hospital's" Steve Burton edge out the competition in 2009?
Saturday, July 11, 2009 3:19 PM EDT
After months of speculation that Melody Thomas Scott (Nikki Newman) was getting the shaft by CBS' "The Young and the Restless" and its producer Sony Pictures Television, TV Guide Magazine's Michael Logan sat down with the actress who confirms that she has signed a new deal with the soap after contract negotiations hit a stand-still.