The Young and the Restless

ALL THINGS RELATED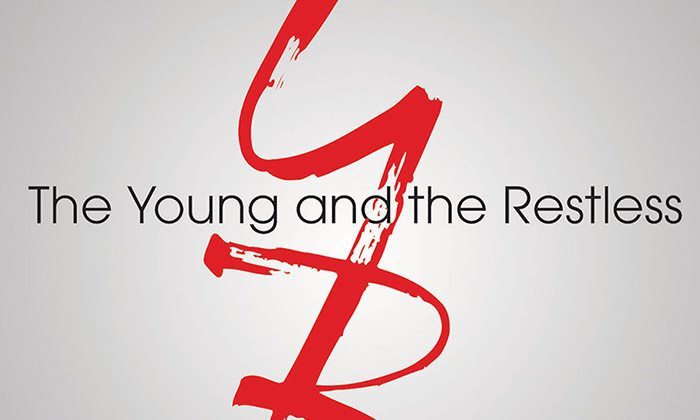 Friday, September 14, 2012 6:18 PM EDT
Ratings Report for the Week of September 3-7, 2012
Friday, September 7, 2012 7:06 PM EDT
Ratings Report for the Week of August 27-31, 2012
Friday, August 31, 2012 8:53 PM EDT
Ratings Report for the Week of August 20-24, 2012
Monday, August 27, 2012 1:30 PM EDT
While it is unknown when the message was first posted on her official copy written website, Brenda Dickson (ex-Jill Foster, "The Young and the Restless") is apparently promising to release a "Tell All Book" in the next couple of months that will begin with highlights of her experience at the "canceled" CBS daytime drama series (say what?) and ends with her time in Hawaii. The site says that if you want to know what happened in the tropical state with Dickson and other assorted matters, "read the book, my friends. You will learn a lot about what you think goes on, and what really goes on. Who really runs the country!"
Saturday, August 25, 2012 6:37 PM EDT
Soap Opera Network wishes "The Young and the Restless" star Christian LeBlanc (Michael Baldwin) a very happy birthday as the three time Daytime Emmy Award winner for Outstanding Lead Actor in a Drama Series (2005, 2007, 2009) turns 54 years-old today.
Saturday, August 25, 2012 3:13 PM EDT
Jeanne Cooper's "Not Young, Still Restless" once again remains a New York Times best seller as "The Young and the Restless" actress moves up a spot on the Times best seller list.
Friday, August 24, 2012 9:00 PM EDT
Soap Opera Digest grants Daytime Confidential's Jamey Giddens his wish. On Wednesday, August 15, Giddens had posted a Wishful Casting report shortly after word broke that Kevin Schmidt was out as Noah Newman on CBS'" The Young and the Restless." The writer figured that Nickelodeon's "Hollywood Heights" actor Robert Adamson (Phil Sanders) would fit the role perfectly. Today the magazine reported on its Facebook page that Adamson is now heading to Genoa City!
Friday, August 24, 2012 6:53 PM EDT
Ratings Report for the Week of August 13-17, 2012
Friday, August 24, 2012 1:55 PM EDT
Soap Opera Network can confirm that CBS' "The Bold and the Beautiful" is about to get a little more Sharpe, Deacon Sharpe that is.
Friday, August 24, 2012 10:56 AM EDT
Five years after being taken off contract and placed on recurring status, Jacklyn Zeman (ex-Bobbie Spencer, "General Hospital") has opened up to Soap Opera Digest in its newest issue about the circumstances surrounding her unexpected departure from the ABC daytime drama series.
Friday, August 24, 2012 12:10 AM EDT
During tonight's Paley Center LA event in Beverly Hills, CA, celebrating 10,000 episodes of "The Young and the Restless," former head writer and executive producer, Maria Arena Bell, joined cast members Peter Bergman (Jack Abbott), Eric Braeden (Victor Abbott), Jeanne Cooper (Katherine Chancellor), Doug Davidson (Paul Williams), Christian LeBlanc (Michael Baldwin), Joshua Morrow (Nicholas Newman), Melody Thomas Scott (Nikki Newman), Kristoff St. John (Neil Winters), and Michelle Stafford (Phyllis Newman) to talk about the shows legacy.
Thursday, August 23, 2012 5:17 PM EDT
"I want to stay," said Christel Khalil in an interview with MSN TV. "I heard a rumor someone said I was deciding to leave, but it's not really working that way. There's something I want that they don't want to give to me. It hurts. I thought I would be worth what I thought I was worth to them, but I guess I'm not."
Wednesday, August 22, 2012 8:49 PM EDT
Michael Damian just announced on Twitter that he's returning to CBS' "The Young and the Restless'" next month for the soaps 10,000th episode, which is scheduled to air on Thursday, September 27. He also announced that viewers can expect to see lots more of his character, Danny Romalotti, even beyond epi 10,000.