The Young and the Restless

ALL THINGS RELATED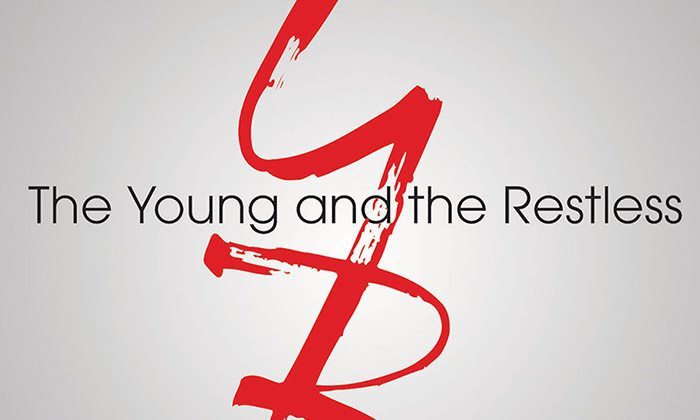 Friday, December 21, 2012 7:36 PM EDT
Ratings Report for the Week of December 10-14, 2012
Friday, December 14, 2012 1:07 AM EDT
Ratings Report for the Week of December 3-7, 2012
Thursday, December 13, 2012 1:28 AM EDT
Scott Reeves, who has portrayed Dr. Steven Lars Webber on "General Hospital" since 2009, has announced via his Twitter account that the ABC series has released him from his contract and that he will last air on the soap sometime in February. "Hey guys, u know how much u mean 2 me and I wanted u 2 hear it from me. I was let go from GH today and my last day should b in Feb sometime," said Reeves in a Twitter posting shortly after 9:00 PM PST on Wednesday, December 12.
Monday, December 10, 2012 12:03 AM EDT
According to a tweet by Robert Adamson, who portrays Noah Newman on CBS' "The Young and the Restless," daytime newcomer Jhoanna Flores has joined the cast in an as yet to be determined role. "@ jhoannamarissa welcome to #YR.. I'll keep it under wraps for now who she's playing. But she's doing a great job!" read Adamson's tweet.
Friday, December 7, 2012 2:03 AM EDT
Ratings Report for the Week of November 26-30, 2012 NOTE: Please do not copy and paste the entire ratings.  Thank you. Numbers are based on Live+Same Day ratings (Compared to Last Week/Compared to Last Year) Total Viewers 1. Y&R 4,376,000 (-2,000/-47,000) 2. B&B 3,280,000 (+74,000/+197,000) 3. GH 2,751,000 (-8,000/+447,000) 4. DAYS 2,337,000 (-10,000/-122,000) Households 1. Y&R 3.3/11 (+.1/same) 2. B&B 2.5/8 (+.1/+.1) 3. GH 2.0/6 (same/+.2) 4. DAYS 1.8/6 (same/-.1) Women 18-49 Viewers 1. Y&R 762,000 (+24,000/-41,000) 2. GH 641,000 (+23,000/-10,000) 3. B&B 621,000 (+3,000/+81,000) 4. DAYS 584,000 (+51,000/-3,000) Women 18-49 Rating 1. Y&R 1.2/7 (same/-.1) 2. B&B 1.0/6 (same/+.2) 2. GH 1.0/6 (same/same) 4. DAYS 0.9/6 (+.1/same) Women 18-34 Viewers 1. GH 243,000 (+29,000/+69,000) 2. DAYS 203,000 (+7,000/+10,000) 3. Y&R 174,000 (-1,000/-6,000) 4. B&B 131,000 (-17,000/+11,000) Women...
Friday, December 7, 2012 12:51 AM EDT
The Writers Guild of America have announced the nominations for the 2013 Writers Guild Awards.  In the Daytime Drama category, "Days Of Our Lives," "One Life To Live," and "The Young and The Restless" were nominated.  Winners will be determined on February 17, 2013. Days of Our Lives, Written by Lorraine Broderick, Carolyn Culliton, Richard Culliton, Rick Draughon, Christopher Dunn, Lacey Dyer, Janet Iacobuzio, David A. Levinson, Ryan Quan, Dave Ryan, Melissa Salmons, Roger Schroeder, Elizabeth Snyder, Christopher J. Whitesell, Nancy Williams Watt; NBC One Life to Live, Written by Lorraine Broderick, Ron Carlivati, Anna Theresa Cascio, Daniel J....
Saturday, December 1, 2012 7:00 AM EDT
Report for the Week of November 19-23, 2012
Tuesday, November 27, 2012 1:26 AM EDT
Ratings Report for the Week of November 12-16, 2012.
Saturday, November 24, 2012 11:09 PM EDT
With a lineup consisting of soaps "The Young and the Restless" and "The Bold and the Beautiful," game shows "The Price is Right" and "Let's Make a Deal," and talk show "The Talk," the home of daytime television's most watched soap opera and broadcast game show, announced just before the Thanksgiving holiday that its daytime division is now available on Facebook.
Wednesday, November 21, 2012 6:01 PM EDT
Due to the Thanksgiving Holiday, ratings for the week of November 12-16, 2012 will be delayed. Check back on Monday, November 26 to see how your favorite shows fared.
Sunday, November 18, 2012 9:54 PM EDT
For more than 10 years fans of daytime soap operas have been coming to Soap Opera Network to find out how their favorite soap was faring in the weekly ratings report. From time to time we would also provide analysis of how they stacked up when compared to their broadcast counterparts in the talk show and game show genres, but we've never looked at how the broadcast soaps (and to a lesser extent the broadcast talk and game shows) compared to syndicated television. Not that it wasn't easy to provide a comparison, it was just never something we found necessary. In recent months, with the introduction of several syndicated talk shows including "Katie" and "The Steve Harvey Show," which together took over the 3:00 PM slot from "General Hospital" in much of the country this past September after "GH" moved to 2:00 PM, and the second season without "The Oprah Winfrey Show," things have changed. Recently, Broadcasting & Cable came out with a report that showed how syndicated programs might be a solid alternative to our soaps in the key demographics when it comes to Madison Avenue buying advertising time. While we wouldn't want advertisers to give up on our favorite shows, B&C does provide a solid rationalization and even highlights the value of soap operas when it comes to the all important key women demos (Women 18-49, Women 25-54, etc).
Sunday, November 18, 2012 7:32 PM EDT
On Saturday, November 17, 2012, Gene Bua ("Somerset," "Love of Life" and "How To Survive a Marriage") passed away after battling Parkinson's disease for the past 13 years according to a posting on the actor and his wife Toni's website Bua Acting for Life. "The great Master Teacher and my hero and Lion King for 47 years, Gene Bua, passed into the Light on Sat. Nov. 17th at 1:40, after battling 13 years of Parkinson's and yet still going on to teach, write songs, be a mighty friend, and enjoy much of his life. I am surrounded by his power, love and radiance as I walk through these coming days with as much Grace as God will allow me. Very much love to you all," said Mrs. Bua of her husband on the website.
Sunday, November 18, 2012 12:02 AM EDT
Just over a week before she airs for the final time after 25 years portraying Stephanie Forrester on "The Bold and the Beautiful," CBS has released a video montage of Susan Flannery as she got the ultimate send-off from cast and crew of the popular daytime soap opera with some help from other CBS Television City employees, including those from "The Young and the Restless," "The Price is Right" and "The Late Late Show with Craig Ferguson."