The Young and the Restless

ALL THINGS RELATED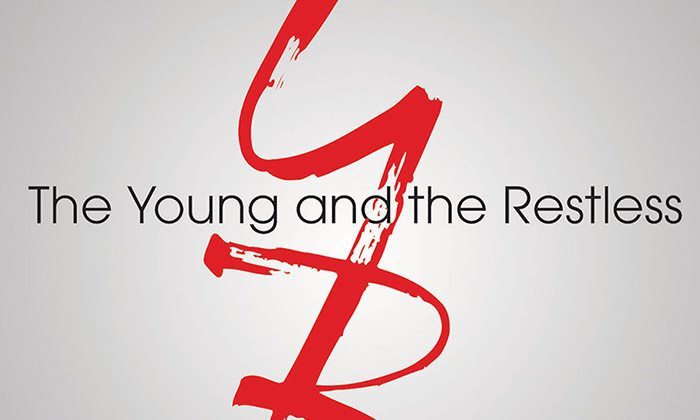 Monday, August 19, 2013 2:44 AM EDT
Ratings Report for the Week of August 5-9, 2013
Friday, August 16, 2013 12:57 PM EDT
Just as the fall season gets ready to kick into high gear next month comes word that "The Young and the Restless" may have lost its head writer as a result of creative differences with the shows executive producer, Jill Farren Phelps. Josh Griffith, who took the reigns from Maria Arena Bell one year ago, has reportedly given notice to Sony Pictures Television and Bell Dramatic Television of his decision to leave.
Friday, August 16, 2013 11:43 AM EDT
Beginning with today's episode of CBS' "The Young and the Restless," the citizens of Genoa City will honor the life of Katherine Chancellor, whose portrayer, Jeanne Cooper, passed earlier this year after a short illness. According to the network, loved ones of Katherine's will begin receiving postcards asking them to gather at the Chancellor Estate, where they'll learn that Katherine died while exploring the world with her husband, Murphy (Michael Fairman).
Tuesday, August 13, 2013 12:44 AM EDT
Ratings Report for the Week of July 29 - August 2, 2013 NOTE: Please do not copy and paste the entire ratings.  Thank you. NOTE: There is no "DAYS" comparison to last year due to the Olympics Numbers are based on Live+Same Day ratings (Compared to Last Week/Compared to Last Year) Total Viewers 1. Y&R 4,692,000 (-56,000/+500,000) 2. B&B 3,597,000 (+2,000/+507,000) 3. DAYS 2,456,000 (-106,000/-------) 4. GH 2,441,000 (-98,000/+177,000) Households 1. Y&R 3.4/11 (same/+.3) 2. B&B 2.6/8 (same/+.4) 3. GH 1.8/6 (-.1/+.1) 3. DAYS 1.8/6 (-.1/---) Women 18-49 Viewers 1. Y&R 783,000 (-48,000/-15,000) 2. B&B 637,000 (-24,000/+12,000) 3. GH 581,000 (-32,000/+28,000) 4. DAYS 544,000 (-43,000/-------) Women 18-49 Rating 1. Y&R 1.2/8 (-.1/same) 2. B&B 1.0/6 (same/same) 3. GH 0.9/6 (-.1/same) 3. DAYS 0.9/5...
Monday, August 5, 2013 11:34 AM EDT
After portraying Phyllis Summers on CBS' "The Young and the Restless" for fifteen years, soap fans around the world thought they were saying goodbye to Michelle Stafford on the Friday, August 2 episode, when she vacated the role. Thankfully, that isn't the case. As stated in an interview with both Soap Opera Digest and TV Guide Magazine, Stafford left the number one rated daytime drama series for several reasons, some of which she'll never reveal, but one of which was to launch her new web series, "The Stafford Project."
Friday, August 2, 2013 4:41 PM EDT
On Sunday, October 27, Michael Muhney (Adam Newman, "The Young and the Restless") will host "The 16th Annual L.A. Cancer Challenge" (LACC), which benefits the Hirshberg Foundation for Pancreatic Cancer Research. This marks the sixth time the actor has hosted the event. LACC is one of Southern California's largest and most popular charity races with thousands attending each year.
Friday, August 2, 2013 12:52 AM EDT
Ratings Report for the Week of July 22-26, 2013
Thursday, August 1, 2013 11:21 PM EDT
When "Days of our Lives" executive producer, Ken Corday, let the cat out of the bag via Soap Opera Digest that Eileen Davidson would be departing the daytime drama series in the coming months, the actress was forced to speak out on Twitter, then Facebook and now TV Guide to clear up any doubts about her future as Kristen DiMera on "DAYS" and the possibility of a return to "The Young and the Restless."
Tuesday, July 30, 2013 6:35 PM EDT
CBS Corporation and Time Warner Cable (TWC) have been embroiled in a carriage dispute since the expiration of their contract on June 30, and as a result the two sides gave Wednesday, July 24 as their deadline to come to an agreement before millions of CBS viewers were left in the dark. Thankfully, the two companies continued discussions and were able to extend their deadline several times since. Last night was the latest scheduled deadline, but both parties failed to come to an agreement yet again and have now set Friday, August 2 at 5:00 PM ET as the next deadline. The extension occurred nearly a half hour after TWC blackened CBS programming in various markets.
Friday, July 26, 2013 9:54 PM EDT
In an interview published in the newest issue of Soap Opera Digest, on sale now, "The Young and the Restless'" Michelle Stafford reveals the real reason behind her decision to exit the top rated daytime drama series after 15 years portraying the role of Phyllis Summers, whether the powers that be (TPTB) ever tried to change her mind and her thoughts on the soap possibly recasting the character.
Friday, July 26, 2013 2:03 AM EDT
Ratings Report for the Week of July 15-19, 2013
Monday, July 22, 2013 9:54 PM EDT
Beginning Friday, July 26 and running through Sunday, July 28, "The Young and the Restless'" Leslie Stevens (Rose Turner) will join the cell block tango in "Chicago: The Musical." The actress will be appearing alongside such heavy weights as Lucy Lawless, Drew Carey, Stephen Moyer, Ashley Simpson and others at the Hollywood Bowl version of the Broadway hit.
Monday, July 22, 2013 9:27 PM EDT
Remember that rap video teaser showing Sean Kanan (AJ Quartermaine, "General Hospital") rapping alongside some of daytime's finest men including Ronn Moss (ex-Ridge Forrester, "The Bold and the Beautiful") and Joshua Morrow (Nicholas Newman, "The Young and the Restless")? Turns out you'll finally get a chance to view the video in its entirety during Kanan's upcoming November appearance schedule as part of his birthday bash weekend. From Saturday, November 2 (Kanan's actual birthday) through Sunday, November 3, Kanan has scheduled appearances in New York and New Jersey that'll include a screening of the rap video "I'm a Soap Star," stand-up comedy, an autograph signing, and posing with fans.