The Young and the Restless

ALL THINGS RELATED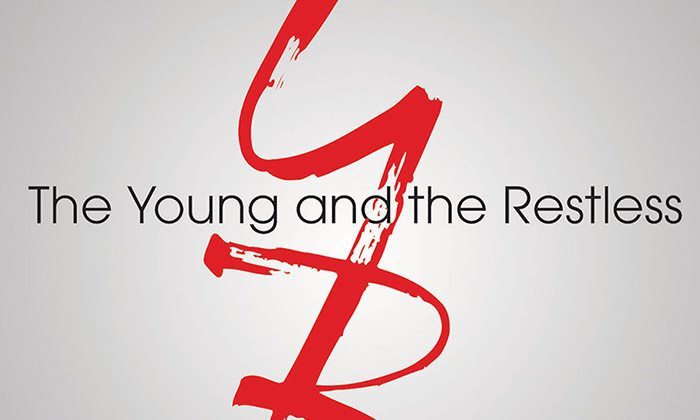 Saturday, December 21, 2013 7:10 AM EDT
With just 10 days to go before it goes dark for good, one piece of several puzzles surrounding the end of SOAPnet was where some of the shows currently airing on the cable network would land once it said goodbye. In a press release, Pivot announced earlier this week that it has landed the rebroadcast airing rights to "Veronica Mars," which joined the SOAPnet lineup in March 2012. In announcing its agreement with Warner Bros. Television, producers of the series, the network also announced that it has picked up rerun rights to "Buffy the Vampire Slayer," which starred former "All My Children" actress Sarah Michelle Gellar (ex-Kendall Hart), as well. "Mars" starred Kristen Bell in the title role.
Friday, December 20, 2013 4:31 PM EDT
Event planner David Tutera is known for his extraordinary, jaw-dropping parties and weddings for the likes of Jennifer Lopez, Matthew McConaughey, Elton John and "All My Children" star Susan Lucci (ex-Erica Kane), and now he's headed to bring one lucky couple from "The Young and the Restless'" Genoa City his help in creating a magical, dream wedding!
Friday, December 20, 2013 4:24 PM EDT
Once the news hit that "The Young and the Restless'" Michael Muhney had been let go from the CBS soap, rumors began circling that his co-star, Eric Braeden (Victor Newman), not only could have had a hand in Muhney's fate, but also that he influenced Maura West's (Ava Jerome, "General Hospital;" ex-Diane Jenkins, "Y&R") exit from the soap, as well! Upon hearing the news, both Braeden and West took to Twitter to set the rumors straight.
Friday, December 20, 2013 2:43 AM EDT
Ratings Report for the Week of December 9-13, 2013
Wednesday, December 18, 2013 7:45 PM EDT
With one day left before he films his final scenes as Adam Newman on CBS' "The Young and the Restless," Michael Muhney has spoken out via the Huffington Post on when and why he was fired, what's next and whether or not the soap plans to recast his popular role.
Wednesday, December 18, 2013 10:56 AM EDT
Despite signing a new four-year contract with CBS' "The Young and the Restless" back in April of this year, Michael Muhney (Adam Newman) has been let go from the daytime soap he's called home since 2009. The actor tweeted yesterday, "I'm so sorry. It breaks my heart to say this, but I was just let go from Y&R. My last day on set is this Thursday. My last air date will be Jan 30th. I'm going to take some private time with my wife & kids, as I am most concerned for their well-being. I have 3 final episodes to film, and because they are my last, I will be giving it everything I have. More details will follow... #xoxoxo." Prior to the actor's tweet, he hadn't commented on the popular social network site since November 5. In a posting earlier today, he noted that his daughter, Ella, is celebrating her 6th birthday today.
Monday, December 16, 2013 8:43 PM EDT
The cast and crew of "The Young and the Restless" have a major milestone to smile about: The CBS sudser has officially marked its 25 year anniversary of being the number one rated soap opera on national television! In honor of the very special occasion, Soap Opera Network spoke with longtime castmember Doug Davidson (Paul Williams), who's been with the show since 1978, to discuss the elements that have gone into keeping "Y&R" in the coveted top-notch position for so long.
Monday, December 16, 2013 4:11 PM EDT
If you live in the Sooner State and are a fan of "The Young and the Restless," then you're in for a post-holiday treat: Greg Rikaart (Kevin Fisher) will be stopping by for a special (and free!) meet and greet!
Monday, December 16, 2013 2:13 PM EDT
Hartley Sawyer will soon be departing "The Young and the Restless," a CBS representative confirms to Soap Opera Network. First reported by Daytime Confidential, we're told that Sawyer is currently wrapping up his run as Kyle Abbott, the son of Jack Abbott (Peter Bergman).
Saturday, December 14, 2013 7:18 PM EDT
TVGN is proving why it's now the "the new way to watch soaps." With the network already picking up encore airing rights to "The Young and the Restless" this past summer, and "The Bold and the Beautiful" earlier this month, the network plans to provide soap fans with even more "soap" for their viewing pleasure courtesy of the new documentary, "Who Shot the Daytime Soap?" Airing Monday, December 16 at 8:00 PM ET/PT, preceded by airings of "B&B" at 6:30 PM ET/PT and "Y&R" at 7:00 PM ET/PT, the documentary tackles the history of daytime soap operas as told by those who were there during the good times, the bad times and the new times.
Friday, December 13, 2013 3:22 AM EDT
December 2-6, 2013
Friday, December 13, 2013 12:40 AM EDT
CBS' "The Young and the Restless" is in a celebratory mood today as the soap is enjoying 25 consecutive years as daytime television's most watched drama series. As part of its continued success, the soap is also enjoying its best season average in total viewers since the 2011-2012 television season. To show their appreciation to fans for their support, cast and crew took the time to pose with a banner that states: "The Young and the Restless: #1 For 25 Years." To honor this feet, Soap Opera Network has gathered all the images published on social media for your one stop viewing pleasure.
Thursday, December 12, 2013 9:33 PM EDT
Each week Soap Opera Network publishes ratings reports that break down the highs and lows of the four remaining daytime soap operas - "The Bold and the Beautiful," "Days of our Lives," "General Hospital" and "The Young and the Restless" - in total viewers and the all important key women sales demos (Women 18-34, Women 18-49 and Women 25-54). Today, with both ABC and CBS noting the success of "GH" and "Y&R," respectively, TheWrap has published a piece entitled, "If Soaps Are 'Dead,' Why Are Their Audiences Growing?" In its report, the publication notes that each of the soaps are up season-to-date in all key ratings categories. Meanwhile, some of the replacements for the canceled ABC versions of "All My Children" and "One Life to Live," specifically talk shows, have all "come and gone like, um, sands through the hourglass."