The Young and the Restless

ALL THINGS RELATED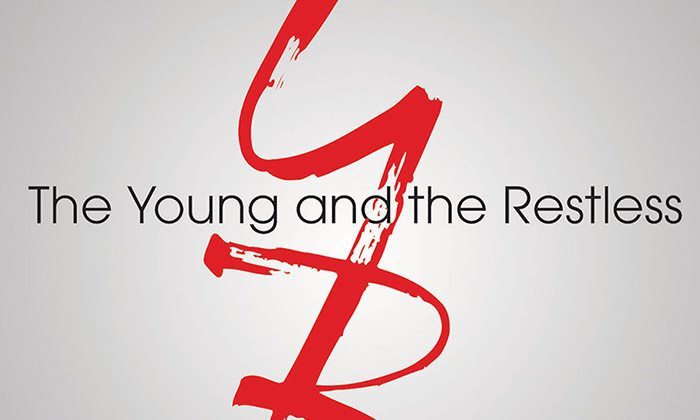 Monday, January 6, 2014 4:34 PM EDT
Soap Opera Network has learned exclusively that Candice Stewart, best known for her stint on last season's "Big Brother," will appear on the Monday, January 13 episode of CBS' "The Young and the Restless." The former beauty queen will share scenes with Redaric Williams and his character, Tyler Michaelson.
Monday, January 6, 2014 3:37 PM EDT
With its lineup consisting of soaps "The Young and the Restless" and "The Bold and the Beautiful," game shows "The Price is Right" and "Let's Make a Deal," and talker "The Talk," CBS Daytime posted double-digit growth during the fourth quarter in viewers compared to the year-ago period, while each series was up or even in Women 25-54 and Women 18-49. In fact, "Y&R" was first in both key women demos.
Monday, January 6, 2014 7:53 AM EDT
As fans of "The Young and the Restless" did in March 2011 to protest the supposed firing of cast member Daniel Goddard (Cane Ashby), fans of Michael Muhney (Adam Newman) have purchased a flyover of the CBS Television City studio, where the soap is taped, to get their message across to executives of their displeasure in the actor's firing. Only this time they have taken things a step further - they've alerted mainstream media!
Sunday, January 5, 2014 5:39 PM EDT
Fans love it when their show goes on location, but whatever happened to exterior shots - images of outdoor locations inserted before a scene takes place between characters - which were heavily utilized on "Passions," the now defunct NBC and DirecTV daytime soap opera?
Saturday, January 4, 2014 11:36 PM EDT
In a new interview with Highlight Hollywood, former executive producer and head writer of "The Young and the Restless," Maria Arena Bell, has clarified a statement she made in Soap Opera Digest after the publication released their report on Michael Muhney's firing from the daytime drama series. In it, she said, "Michael brought amazing dimension and complexity to the role of Adam Newman, and his and Sharon's [Sharon Case] was a great dark love story. Sadly, that story was seriously derailed in the last year, so I am not surprised that the show would look for a solution to their problematic storytelling decisions. It will be a tough role to recast." However, with a report by TMZ that says the actor was let go following alleged claims he fondled the breasts of one of his co-stars, Bell now says, "Frankly he should have been let go months before because of his behind the scenes actions."
Saturday, January 4, 2014 8:14 AM EDT
It had long been rumored and speculated about on social media and message boards, including the SON Community, since word of Michael Muhney's firing from "The Young and the Restless" first came to light. Now, TMZ is reporting that as per their sources, Muhney, 38, was fired for allegedly groping a female co-star's breasts on more than one occasion.
Thursday, January 2, 2014 1:01 PM EDT
Just when you thought you'd heard it all when it comes to celebrity divorces, the recent drama for "The Young and the Restless'' star Victoria Rowell (ex-Drucilla Winters) is adding another deliciously entertaining layer to the land of celeb Splitsville.
Wednesday, January 1, 2014 7:42 PM EDT
Best known for his portrayal as Philip Banks (aka: Uncle Phil) in NBC's widely popular sitcom "The Fresh Prince of Bel-Air," actor James Avery has died. According to his manager and publicist, Avery died on Tuesday, December 31 as a result of complications from open heart surgery. The actor appeared in October 2012 episodes of CBS' "The Young and the Restless" as Judge Daley, who ultimately dismissed a case against Phyllis Summers (Michelle Stafford).
Wednesday, January 1, 2014 6:36 PM EDT
We're guessing you're sad that Christmas is over. So are we! But don't fret, because there's one more gift to come: New Year's resolutions from some of your favorite "The Bold and the Beautiful" and "The Young and the Restless" stars! Several of the sister sudser's actors let Soap Opera Network in on the ways they hope to achieve perfection (or at least near perfection) in the year to come. And guess what? They also spilled the deets on how their characters should tackle 2014, as well! Read on for the fun, and happy New Year from Soap Opera Network!
Wednesday, January 1, 2014 12:55 AM EDT
After nearly 14 years on the air, SOAPnet ended its broadcast run at the stroke of midnight with the final 2013 episode of ABC's "General Hospital" (originally aired on Monday, December 30) taking it out in style.
Tuesday, December 31, 2013 9:12 PM EDT
In a newly released preview for the next all new episode of CBS' "The Young and the Restless," the first of 2014, Lauren (Tracey E. Bregman) is seen waking up from a good night sleep only to find Carmine (Marco Dapper) in bed next to her, but is it really him or just a dream? Or in Lauren's case, a nightmare?
Monday, December 30, 2013 4:24 PM EDT
When thinking of daytime dramas like "The Bold and the Beautiful" and "The Young and the Restless," extreme drama, intrigue, love and romance probably come to mind. But how about comedy? Is laughter an important component within daytime dramas?
Monday, December 30, 2013 12:58 PM EDT
The numbers have been tallied, and "The Young and the Restless" has made the list of the top 10 most searched for TV programs of 2013!