The Young and the Restless

ALL THINGS RELATED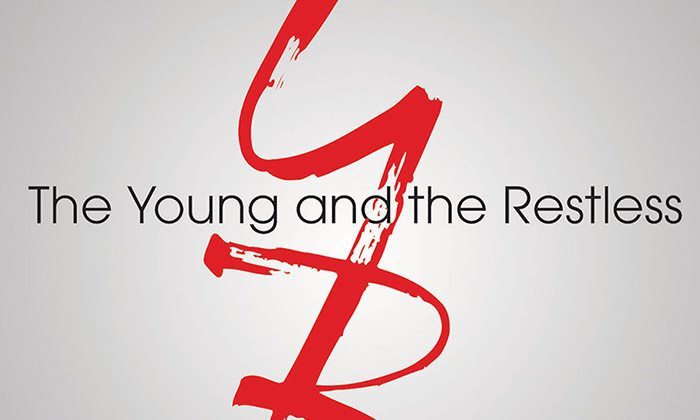 Tuesday, January 21, 2014 4:22 PM EDT
Best known for his portrayal of Joey Buchanan on ABC's "One Life to Live" in the 1990's, actor Chris L. McKenna is heading to CBS' "The Young and the Restless." The actor first noted his joining the series in a tweet to his followers on Friday, January 17, which said, "It appears I'll be making a bit of a return to soaps. At least for a few episodes."
Tuesday, January 21, 2014 9:45 AM EDT
It seems like just yesterday that the world was ready to nail the lid on the coffin of daytime soap operas. Ratings were low across the board, and a slew of sudsers — "Guiding Light," "As the World Turns," "All My Children" and "One Life to Live" — were cancelled, leaving only "Days of our Lives," "General Hospital," "The Bold and the Beautiful" and "The Young and the Restless" on the air. But to the surprise of critics and many soap fans, 2013 saw a drastic turnaround: All four remaining soap operas saw a significant increase in ratings, and "The Young and the Restless" once again made a list of the top 10 most-searched television programs of the year, among popular series like "Breaking Bad" and "The Walking Dead." So why the complete 180 in daytime soap popularity?
Monday, January 20, 2014 7:19 PM EDT
As we previously reported, celebrity wedding and event planner David Tutera is headed to "The Young and the Restless," where he'll help Neil (Kristoff St. John) and Leslie (Angell Conwell) plan their upcoming wedding. And guess what? Soap Opera Network managed to snag an interview with the busy "My Fair Wedding" star to get the scoop on his visit to Genoa City!
Sunday, January 19, 2014 2:48 PM EDT
All it took was a simple tweet that said, "Can't wait for the games today..btw I'm having another kid..have a great day. God bless," and soap fans everywhere learned that "The Young and the Restless'" Steve Burton (Dylan McAvoy) and wife Sheree Gustin were expecting their third child.
Sunday, January 19, 2014 8:00 AM EDT
During the in memoriam segment of the "20th SAG Awards," which aired live on TNT and TBS on Saturday, January 18, the Screen Actors Guild remembered those we lost in the past year. In addition to such greats as James Gandolfini and Peter O'Toole, the actor's union remembered "The Young and the Restless'" Jeanne Cooper (Katherine Chancellor) and Paul Walker (ex-Brandon Collins). Cooper died on Wednesday, May 8, 2013 after battling a long illness, while Walker died on Saturday, November 30, 2013 following an explosive car accident.
Friday, January 17, 2014 11:38 PM EDT
While character and storyline details aren't available at this time, actor Chris McKenna tweeted earlier this evening, "It appears I'll be making a bit of a return to soaps. At least for a few episodes." He tagged CBS' "The Young and the Restless" in the tweet to his followers.
Friday, January 17, 2014 9:54 PM EDT
"The best rivalries aren't only in football, they're on 'The Young and the Restless,'" states next weeks promo for the CBS Daytime drama series, which highlights rivals Nikki and Ian (actor Ray Wise, who debuts on Thursday, January 23), Billy and Adam, and Victor and Jack.
Friday, January 17, 2014 1:56 PM EDT
In an exclusive interview with TV Guide's Michael Logan, "The Young and the Restless'" David Tom reveals that he had to audition for the role of Billy Abbott when the series was looking to recast the character when contract talks between current portrayer Billy Miller and Sony Pictures Television proved to be unsuccessful. This was despite the fact that Tom garnered two Daytime Emmy Award nominations in the category of Outstanding Younger Actor in a Drama Series in 2000 and 2001 (he won in 2000) for his portrayal of the character.
Friday, January 17, 2014 2:08 AM EDT
Ratings Report for the Week of January 6-10, 2014
Thursday, January 16, 2014 7:43 PM EDT
Just as we report Tristan Rogers' last airdate on "General Hospital," we can now report on his first airdate on "The Young and the Restless."
Thursday, January 16, 2014 6:46 PM EDT
As previously reported, "Grey's Anatomy" star Chandra Wilson (Dr. Miranda Bailey) will appear on the Wednesday, January 29 episode of ABC's "General Hospital." The actress will appear as a patient of Dr. Kevin Collins (Jon Lindstrom), who goes to General Hospital for her regularly scheduled appointment. Since we first reported last month on Wilson's appearance on her favorite soap, many have been wanting to learn more about the character she will portray and now we can share all you need to know!
Thursday, January 16, 2014 2:45 PM EDT
CBS Daytime is proving that it just won't stop when it comes to high ratings, with the latest Nielsen live plus same day ratings showing another increase for "The Young and the Restless" and record breaking numbers for "The Talk!"
Thursday, January 16, 2014 2:08 PM EDT
Canadian fans of "The Young and the Restless" actress Sharon Case (Sharon Newman) may have the chance to get up close and personal with the Genoa City star, as she's heading to Ontario for a star-studded event!