The Young and the Restless

ALL THINGS RELATED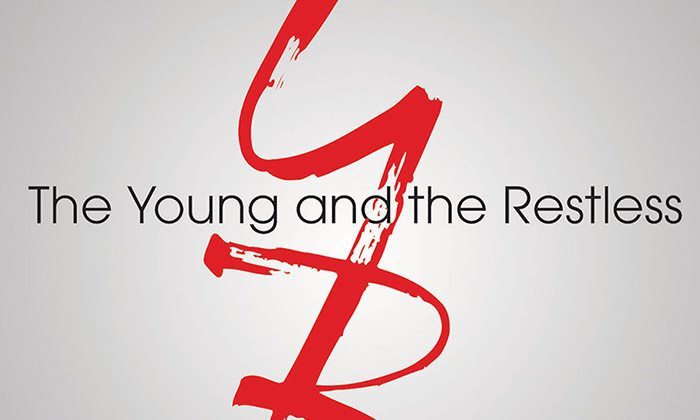 Thursday, February 27, 2014 3:20 PM EDT
Former "The Young and the Restless" star Michelle Stafford (Phyllis Newman) repeatedly told reporters that she was walking away from her popular daytime role to pursue other projects, and rumors are swirling that her next gig might be over at "General Hospital!"
Wednesday, February 26, 2014 4:18 PM EDT
Long gone but never forgotten characters are popping up left and right on ABC's "General Hospital," leaving many fans wondering which fan favorite could be next. The recent reveal that Julian's (William DeVry) henchmen, Carlos Rivera (Jeffrey Vincent Parise), is from Puerto Rico had many under the impression that he was related to Sonny's (Maurice Benard) late wife, Lily Rivera (Lilly Melgar), which then lead fans to wonder if Melgar could be headed back to Port Charles!
Wednesday, February 26, 2014 2:54 PM EDT
Melody Thomas Scott may be celebrating her 35th anniversary as "The Young and the Restless'" Nikki Newman, but that doesn't mean her Genoa City alter ego is the only acting challenge on her plate: She's booked a guest starring role on CBS's "The Crazy Ones!" And guess what? The Los Angeles native will be playing a boozy librarian — which won't be a far stretch, considering Nikki is a recovering alcoholic!
Tuesday, February 25, 2014 10:24 PM EDT
Earlier tonight, Watros confirmed our suspicions by tweeting to her fans that she will indeed be leaving the CBS soap. But CBS wasted no time in recasting the role - an hour later Senior Vice President of CBS Daytime Angelica McDaniel announced that former "All My Children" veteran Cady McClain (ex-Dixie Martin) will be replacing her!
Tuesday, February 25, 2014 3:39 AM EDT
Ratings Report for the Week of February 10-14, 2014
Friday, February 21, 2014 2:40 PM EDT
On Thursday, March 13, Michael Robinson, fullback of the Super Bowl XLVIII champion Seattle Seahawks, will make his acting debut on CBS' "The Young and the Restless," the network announced today.
Thursday, February 20, 2014 3:27 PM EDT
With "The Young and the Restless" gearing up for the unveiling of Chelsea's (Melissa Claire Egan) new fashion line, Chelsea Lawson for Jabot, and the subsequent battleground between the fashionista and Chloe (Elizabeth Hendrickson), as well as Lily (Christel Khalil) and Hilary (Mishael Morgan), it would only make sense for the series to use the storyline as a crossover opportunity with sister soap "The Bold and the Beautiful."
Thursday, February 20, 2014 2:03 PM EDT
"The Young and the Restless'" Steve Burton (Dylan McAvoy) shared some great news with fans yesterday: He and his wife, Sheree, are expecting another daughter!
Tuesday, February 18, 2014 4:13 PM EDT
With soap operas having been on the air since "Guiding Light's" television debut in 1952, one would think the world would know by now that soap operas aren't the cheesy programs they're often made out to be. But for some reason, the four remaining soaps on air — "The Bold and the Beautiful," "The Young and the Restless," "Days of our Lives," and "General Hospital" — continue to be stereotyped, as do the slew of former soaps that used to exist and the actors who have or currently are appearing on them.
Tuesday, February 18, 2014 2:43 PM EDT
Real life brother and sister duo Heather Tom (Katie Logan, "The Bold and the Beautiful") and David Tom (Billy Abbott, "The Young and the Restless") appeared on yesterday's episode "The Talk," and if you missed the exciting clip, you're in luck!
Tuesday, February 18, 2014 2:14 PM EDT
With an impressive seven out of the 10 daytime stars nominated for an NAACP Image Award, CBS is celebrating its network diversity with a special episode of "The Insider!"
Tuesday, February 18, 2014 1:38 PM EDT
Cupid may be fluttering around shooting love arrows left and right, but it seems he hasn't been able to successfully connect "The Bold and the Beautiful's" Katie (Heather Tom) and Ridge (Thorsten Kaye) — at least, not yet! But does Katie even truly care for Ridge? Or is her attraction based out of revenge toward her sister, Brooke (Katherine Kelly Lang), who swooped in and dated her former hubby, Bill (Don Diamont)? And what about the Logan sister's relationship: Will they ever be as close as they once were, or have these recent matters of the heart permanently decimated their sibling bond? Read on to find out!
Monday, February 17, 2014 8:28 AM EDT
Soap siblings Heather Tom (Katie Logan, "The Bold and the Beautiful") and David Tom (Billy Abbott, "The Young and the Restless") not only share a family, career paths and a last name, they're also sharing the stage at CBS' popular daytime program, "The Talk!"