The Young and the Restless

ALL THINGS RELATED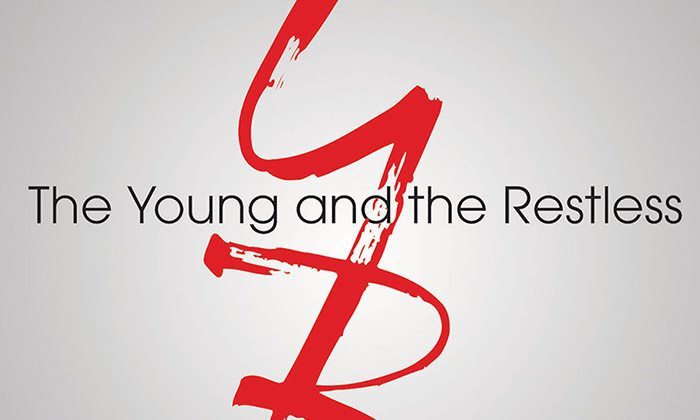 Wednesday, March 26, 2014 3:27 PM EDT
"The Young and the Restless" is set to turn 41 years old on Wednesday, March 26, and the sudser is celebrating its birthday in style: With a crossover storyline involving "The Price Is Right" and its host, Drew Carey!
Tuesday, March 25, 2014 12:42 PM EDT
There's been a lot of onscreen talk about the possibility of "The Young and the Restless'" Adam Newman having survived the car crash that presumably killed him, meaning there's a chance the show will in fact be recasting the character. And according to a recent casting call put out by the sudser, they're on the hunt for a dashing leading man. But will it be a replacement for Michael Muhney, who departed the role in January?
Monday, March 24, 2014 2:06 PM EDT
If you're one of the fans impatiently waiting for Cady McClain (ex-Dixie Cooney, "All My Children") to make her debut as "The Young and the Restless'" Kelly Andrews on Wednesday, April 16, then you'll be happy to know that the actress has shared some fun behind-the-scenes info on her new gig!
Monday, March 24, 2014 12:55 PM EDT
The Guild of Big Brothers Big Sisters of Greater Los Angeles (BBBSLA) will soon be presenting its annual Accessories for Success Spring Luncheon and Fashion Show, and Lee Phillip Bell — co-creator of "The Bold and the Beautiful" and "The Young and the Restless" — is one of this year's honorees!
Friday, March 21, 2014 2:28 AM EDT
Ratings Report for the Week of March 10-14, 2014
Thursday, March 20, 2014 4:23 PM EDT
With all of the relationship woes and family drama happening for their alter egos on "The Young and the Restless," Joshua Morrow (Nicholas Newman) and Steve Burton (Dylan McAvoy) think it's high time for a bit of a comedy break!
Wednesday, March 19, 2014 4:17 PM EDT
Get ready for a tea party, because "The Young and the Restless'" Kate Linder (Esther Valentine) is at it again: She'll be hosting yet another tea-centric event for fans next month!
Wednesday, March 19, 2014 12:06 PM EDT
Yesterday, Soap Opera Network featured a Center Stage interview with "The Young and the Restless'" Joshua Morrow (Nicholas Newman) detailing his new film, "Tentacle 8," which is out on DVD in select stores and on Amazon now. But as promised, we also got the star to open up about all of his "Y&R" drama, too! Read on to get the actor's take on Sharon's (Sharon Case) paternity lies, Victor's (Eric Braeden) machinations, the search for Adam and the recent departure of some of the sudser's most popular stars!
Tuesday, March 18, 2014 2:42 PM EDT
It looks like fans of "Days of our Lives'" Kristen DiMera will have quite a re-entrance into Salem to look forward to: Portrayer Eileen Davidson (ex-Ashley Abbott, "The Young and the Restless") has teased that her alter ego's comeback to the NBC sudser isn't going to a smooth one!
Tuesday, March 18, 2014 2:24 PM EDT
"The Young and the Restless" may have lost some pretty popular actors as of late, but that can only mean one thing: There are some prime Genoa City spots to fill! And one of the open positions already has its face: "Parenthood" and "Jane By Design" actor Matthew Atkinson!
Tuesday, March 18, 2014 12:00 PM EDT
Anyone who's been watching "The Young and the Restless" as of late knows that Nicholas Newman's life is about to be blown to smithereens. Not only has his father been tricking the love of his life into thinking she's been seeing and speaking with her dead daughter, he's on the verge of finding out that the very same woman he loves has been lying to him about the true paternity of his daughter! The drama is all pretty typical for Nick's portrayer, Joshua Morrow — who's been dealing with twisted Genoa City plots for nearly 20 years — but the drama he faces in his latest stint in the political drama thriller 'Tentacle 8?' Not so much! Soap Opera Network spoke with the actor about momentarily stepping away from his 'Y&R' craziness to film the exciting project, which is available on DVD in stores and on Amazon today. And we also got him to spill on all of the Victor (Eric Braeden), Sharon (Sharon Case) and Adam (formerly Michael Muhney) drama, too!
Monday, March 17, 2014 5:22 PM EDT
If you're ready for more secrets, scandals, passion and romance than ever before, you're in luck: The Emmy-nominated online soap opera "The Bay" is returning with an all-new Chapter 12 that promises to deliver sudser standards with a serious bang! What's more, the cast has already begun new installments of the ever-popular pre-launch "Confessions of Bay City," in which Bay City's biggest and baddest take the hot seat for jaw-dropping confessions!
Friday, March 14, 2014 5:07 AM EDT
Ratings Report for the Week of March 3-7, 2014