The Young and the Restless

ALL THINGS RELATED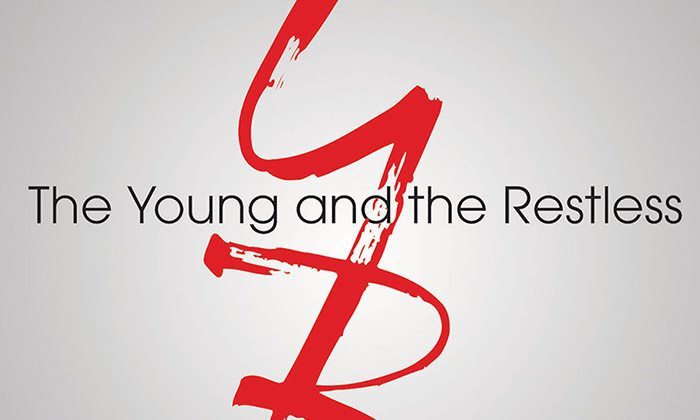 Thursday, April 3, 2014 3:39 PM EDT
If you've ever dreamed of meeting "The Young and the Restless'" heartthrob, Daniel Goddard (Cane Ashby), or touring the set of the Los Angeles-based sudser, you're in luck: Charity Buzz is currently holding an auction for both experiences!
Thursday, April 3, 2014 2:55 PM EDT
"The Young and the Restless'" Melody Thomas Scott just celebrated her 35th anniversary playing Nikki Newman, and what better way to kick off her 36th year than with a stellar guest-gig playing a character who has a boozy past that dang near rivals her Genoa City alter ego's? As we previously reported, the actress is doing just that: She's headed to CBS's sitcom "The Crazy Ones" later this month, and guess what? Soap Opera Network is bringing you the first look at Scott in her exciting primetime role!
Thursday, April 3, 2014 2:38 PM EDT
During first quarter 2014, CBS' full daytime lineup was up 13% compared to first quarter 2013, per Nielsen Media Research data. Additionally, "The Talk" and "Let's Make a Deal" delivered their largest-ever first quarter in total viewers and key women. Meanwhile, "The Young and the Restless" and "The Bold and the Beautiful" delivered their largest audiences since first quarter 2008, with "Y&R" averaging 5.51 million viewers, up 11% from last year, and "B&B" averaging 4.02 million viewers, up 10% from last year. "The Price is Right" was also attracted its best numbers since 2004 and 2005, respectively.
Thursday, April 3, 2014 1:56 PM EDT
Melody Thomas Scott's name has been making the rounds for a variety of things lately, but there's one story in particular that the portrayer of the "The Young and the Restless'" Nikki Newman wants to set straight: The April 7 edition Globe article that claims she called Susan Lucci (ex-Erica Kane, "All My Children") to trash talk the sudser's executive producer, Jill Farren Phelps!
Wednesday, April 2, 2014 4:43 PM EDT
"The Young and the Restless" fans know that Tracey E. Bregman (Lauren Fenmore) is pretty spectacular, and it seems that Ride of Fame — a continuing series of mobile monuments dedicated to public figures highlighting New York City with their lifetime and/or special celebrated endeavors — knows it, too!
Tuesday, April 1, 2014 3:23 PM EDT
"The Young and the Restless'" Steve Burton (Dylan McAvoy; ex-Jason Morgan, "General Hospital") and Joshua Morrow (Nicholas Newman) are quite the dynamic duo, having teamed up numerous times for comedy shows across the nation. And CBS has apparently taken notice of the pair's chemistry, as they've given them jobs as social media reporters for the Academy of Country Music Awards!
Monday, March 31, 2014 3:04 PM EDT
You might want to buckle up, because it looks as if "The Young and the Restless'" Chelsea Newman won't soon be getting off this roller coaster she's been calling life — and her portrayer, Melissa Claire Egan, is spilling some of the dirty details!
Monday, March 31, 2014 3:00 PM EDT
On Friday, March 28, "CBS Sunday Morning" correspondent Mo Rocca was on hand to film scenes alongside "The Young and the Restless" actresses Melody Thomas Scott (Nikki Newman) and Amelia Heinle (Victor Newman) for an upcoming appearance on daytime TV's top rated drama series. News of Rocca's appearance came to light when the correspondent tweeted a picture of himself with the ladies while noting he'll be portraying the role of Milton the accountant in scenes scheduled to air on Wednesday, April 30, per a tweet by Scott.
Saturday, March 29, 2014 1:34 AM EDT
Ratings Report for the Week of March 17-21, 2014
Thursday, March 27, 2014 12:45 PM EDT
Any fans of "The Young and the Restless" hoping for a miraculous return by Victoria Rowell (Drucilla Winters) would be wise not to hold their breath: The actress just publicly tore the 41-year-old sudser to shreds.
Wednesday, March 26, 2014 3:27 PM EDT
"The Young and the Restless" is set to turn 41 years old on Wednesday, March 26, and the sudser is celebrating its birthday in style: With a crossover storyline involving "The Price Is Right" and its host, Drew Carey!
Tuesday, March 25, 2014 12:42 PM EDT
There's been a lot of onscreen talk about the possibility of "The Young and the Restless'" Adam Newman having survived the car crash that presumably killed him, meaning there's a chance the show will in fact be recasting the character. And according to a recent casting call put out by the sudser, they're on the hunt for a dashing leading man. But will it be a replacement for Michael Muhney, who departed the role in January?
Monday, March 24, 2014 2:06 PM EDT
If you're one of the fans impatiently waiting for Cady McClain (ex-Dixie Cooney, "All My Children") to make her debut as "The Young and the Restless'" Kelly Andrews on Wednesday, April 16, then you'll be happy to know that the actress has shared some fun behind-the-scenes info on her new gig!