The Young and the Restless

ALL THINGS RELATED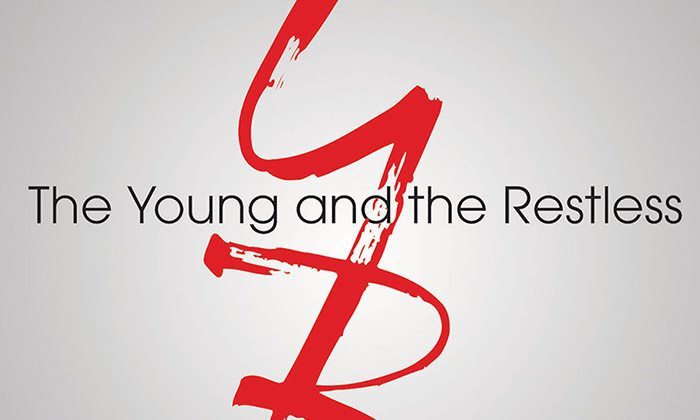 Thursday, April 24, 2014 12:50 PM EDT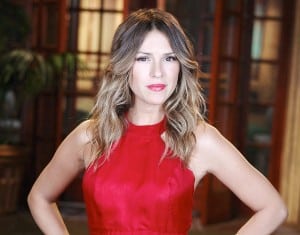 It's been an emotional week for "The Young and the Restless'" Elizabeth Hendrickson, who decided to walk away from her six-year stint as Chloe Mitchell and is now spending her final days in Genoa City. The actress, who will last air on Tuesday, May 27, shared her thoughts about leaving the soap opera community with Soap Opera Network, and now she's gone even further and taped an emotional farewell video for fans! Click here to see the heartbreaking vid, and be sure to stay tuned for Part Two of SON's Center Stage interview with Hendrickson!
Thursday, April 24, 2014 12:26 PM EDT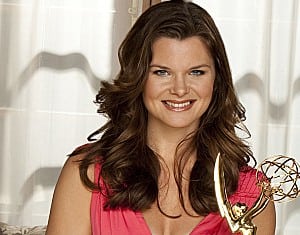 It's been a long time coming, but the date for the 41st Annual Daytime Emmy Awards has officially been set: A spokesperson for the National Academy of Television Arts & Sciences confirms that the ceremony will be taking place on Sunday, June 22 at the Beverly Hilton in Los Angeles.
Thursday, April 24, 2014 11:00 AM EDT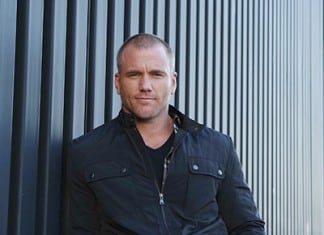 "The Young and the Restless" fans have gotten to know quite a bit about Sean Carrigan's Dr. Ben "Stitch" Rayburn since the actor joined the show nearly a year ago, but when Soap Opera Network recently caught up with the Virginia native, he revealed that there's much more — and we mean much more — to Stitch than meets the eye. Read on for details about the shocking secret the doc has been hiding from Victoria (Amelia Heinle) and what it's been like for Carrigan to work with Genoa City's patriarch, Eric Braeden (Victor Newman)!
Monday, April 21, 2014 2:37 PM EDT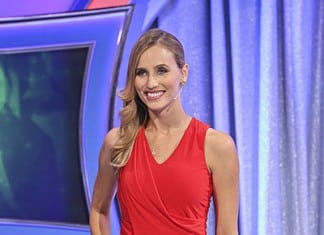 CBS Daytime has featured a slew of crossover stories as of late, and there's yet one more on the way: "Let's Make a Deal's'" model, Danielle Demski is headed to "The Young and the Restless!"
Monday, April 21, 2014 1:52 PM EDT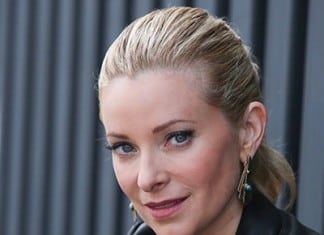 Last week, Soap Opera Network featured an exciting interview with "The Young and the Restless'" Cady McClain (Kelly Andrews), but the actress had MUCH more to say regarding her new CBS soap role — as well as a slew of other topics, including the tragic second ending of "All My Children," where she played Dixie Cooney for over 25 years. Read on to get additional scoop on a variety of subjects from "Y&R's" newest star!
Monday, April 21, 2014 12:08 PM EDT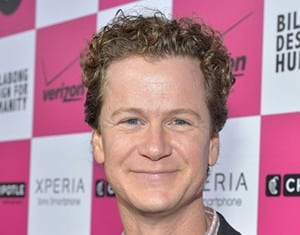 "The Price Is Right" has crossed over with "The Bold and the Beautiful" and "The Young and the Restless," and "B&B" and "Y&R" just recently did a crossover storyline based around a major fashion show. But just because it's recently been done doesn't mean viewers should expect the CBS Daytime shows to stop intertwining anytime soon, as there's one more crossover already added to the docket: "Let's Make a Deal's" Jonathan Mangum is heading to "The Bold and the Beautiful!"
Friday, April 18, 2014 11:33 AM EDT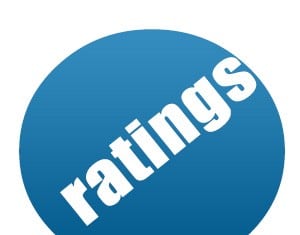 Ratings Report for the Week of April 7-11, 2014NOTE: Please do not copy and paste the entire ratings.  Thank you.Numbers are based on Live+Same Day ratings(Compared to Last Week/Compared to Last Year)Total Viewers 1. Y&R 4,432,000 (-112,000/-98,000) 2. B&B 3,435,000 (-94,000/+74,000) 3. GH 2,780,000 (-95,000/-91,000) 4. DAYS 2,336,000 (-87,000/-133,000)Households 1. Y&R 3.3/11 (-.1/same) 2. B&B 2.6/9 (same/+.2) 3. GH 2.1/7 (-.1/same) 4. DAYS 1.7/6 (-.1/-.2)Women 18-49 Viewers 1. Y&R 727,000 (-68,000/-124,000) 2. GH 703,000 (+23,000/-18,000) 3. B&B 633,000 (+16,000/-55,000) 4. DAYS 540,000 (-33,000/-36,000)Women 18-49 Rating 1. GH 1.1/8 (same/same) 1. Y&R 1.1/8 (-.1/-.2) <------ ties low 3. B&B 1.0/7 (same/-.1) 4. DAYS 0.8/6 (-.1/-.1)Women 18-34 Viewers 1. GH 180,000 (-58,000/-49,000) 2. Y&R 166,000 (-49,000/-71,000) 3. B&B 162,000 (+9,000/-16,000) 4....
Thursday, April 17, 2014 1:49 PM EDT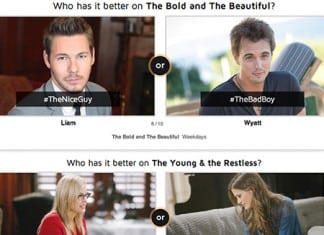 In CBS' newest comedy hit, "Friends with Better Lives," a group of friends who are either married, divorced, newly engaged or single, secretly question who has it better? With that in mind, on its official website for the series, CBS asks fans to answer that very question in relation to several of its popular series and its characters, including "The Young and the Restless" and "The Bold and the Beautiful."
Thursday, April 17, 2014 12:01 PM EDT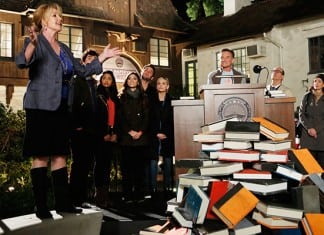 As we previously reported, "The Young and the Restless'" Melody Thomas Scott (Nikki Newman) is guest-starring on tonight's episode of CBS' hit sitcom, "The Crazy Ones." The actress will be playing boozy librarian named Flora who enlists the help of Simon (Robin Williams) and his team to help her save her library.
Thursday, April 17, 2014 11:13 AM EDT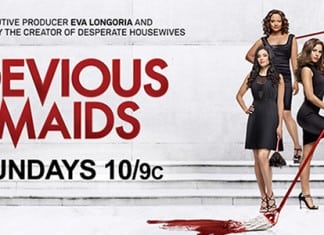 The leading women of Lifetime's "Devious Maids" better have buckets upon buckets of cleaning supplies at the ready, because the series' second season premieres this weekend, and it looks like the stories will be messier than ever!
Tuesday, April 15, 2014 12:34 PM EDT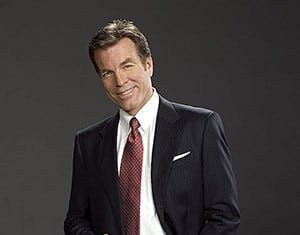 During "The Young and the Restless'" recent 41st anniversary celebration, Peter Bergman (Jack Abbott) told Soap Opera Network that he's one of the luckiest men in daytime. And if you look at his embarrassment of riches — an impressive 33 year career in soaps, numerous Emmy nominations and wins, exciting storylines, and talented co-stars — it's easy to see what he means. But lately, he's been feeling exceptionally blessed. Read on to find out why!
Tuesday, April 15, 2014 12:00 PM EDT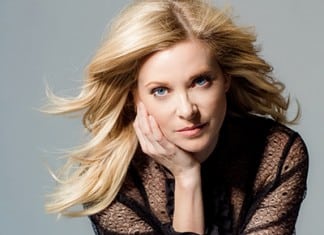 "The Young and the Restless" viewers were recenlty hit with a one-two punch regarding the role of Kelly Andrews: Current portrayer Cynthia Watros was officially announced as stepping out of the role in order to take part in MTV's new series "Finding Carter," while Emmy winner Cady McClain (Dixie, "All My Children;" Roseanna, "As the World Turns") was announced to be stepping into the role of the grieving mother! Soap Opera Network took part in McClain's very first "Y&R" press conference, and the actress dished on how she landed the exciting role, how she feels about replacing Watros, working with her former Pine Valley co-stars in Genoa City and her experience saying goodbye to "AMC" and Dixie once and for all. Read on for the scoop!
Tuesday, April 15, 2014 9:40 AM EDT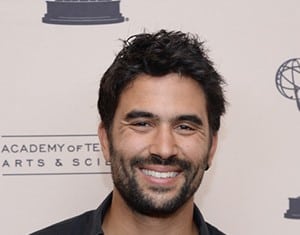 For those of you who have been tuning in to see "The Young and the Restless'" Ignacio Serricchio (Alex Chavez) during season nine of Fox's series, "Bones," the actor has good news: He's fairly certain he'll be appearing in season 10, as well!