The Young and the Restless

ALL THINGS RELATED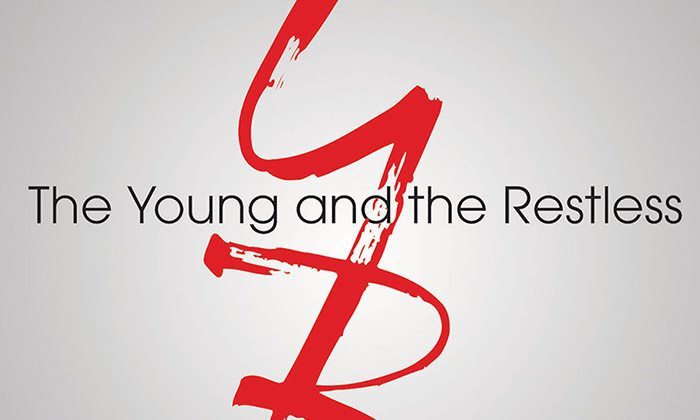 Friday, May 2, 2014 8:34 AM EDT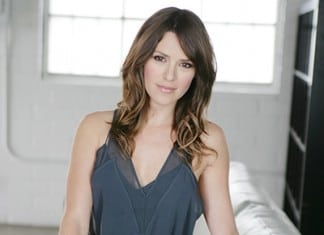 Shortly after Elizabeth Hendrickson announced that she was leaving the role of "The Young and the Restless'" Chloe Mitchell, Soap Opera Network had the chance of speaking with the actress about departing the role she's played for the last six years. In Part One of our Center Stage interview with the New York native, who was just nominated for Outstanding Supporting Actress in this year's Emmy race, she discussed why she chose to walk away from daytime as well as her hopes for her future career. But that's not all the actress divulged during our in-depth chat! In Part Two of our Center Stage interview with Hendrickson, she opens up about Chloe's final days, her wish for the character and fans, as well as her hesitation about saying goodbye to "Y&R!"
Thursday, May 1, 2014 9:54 PM EDT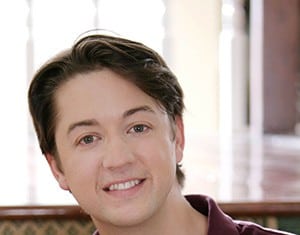 When Bradford Anderson woke up this morning he didn't immediately know that he had received his fifth Daytime Emmy Award nomination for Outstanding Supporting Actor in a Drama Series for his portrayal of Damian Spinelli on ABC's "General Hospital." How is that even possible, you ask? "I sleep with my phone off," the actor admits. "That's the fun thing about being on the west coast. You generally wake up to the news." He adds, "Just turning on my phone and seeing how many emails and texts I get is generally an indication of a 'yay' or a 'nay.'"
Thursday, May 1, 2014 6:39 PM EDT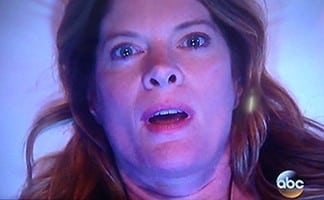 She departed CBS' "The Young and the Restless" last year with her character Phyllis Summers in a coma, and now Michelle Stafford has returned to daytime with a new role on "General Hospital" as the comatose Nina Clay. An ironic character choice for sure, but ABC promises fans that the truth surrounding Nina's mysterious circumstances will reveal itself in the weeks and months to come, as her tangled web of family history starts to unravel. But until then fans are left wondering how the show managed to keep such a reveal so secret and how it all actually came together.
Thursday, May 1, 2014 3:25 PM EDT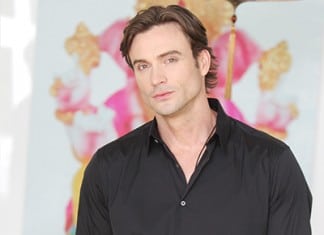 They say a happy couple never lasts long on soaps, and yet "The Young and the Restless'" Cane (Daniel Goddard) and Lily (Christel Khalil) have endured for over half a decade. The pair hasn't exactly been happy the entire seven years, but the two seem to share a love and strength within their relationship that is rarely seen in the soap opera genre. However, the saying "all good things must come to an end" is something that always lurks in the background, and some viewers can't help but question just how much staying power Cane and Lily have left...
Thursday, May 1, 2014 2:13 PM EDT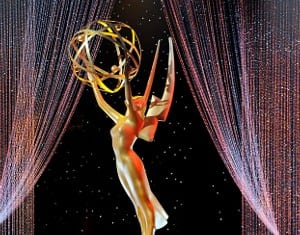 In case you were wondering how the networks and the shows stacked up when nominees for the 41st Annual Daytime Emmy Awards were announced this morning, Soap Opera Network has you covered! As previously reported, CBS leads the pack with 61 nominations overall with "The Young and the Restless" in particular leading all shows with 26 nominations. But, how do the other networks and shows stack up?
Thursday, May 1, 2014 1:30 PM EDT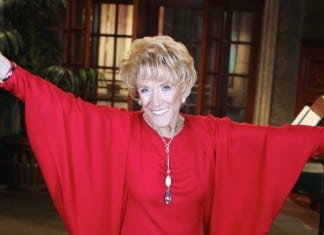 Like it did last year, CBS swept "The 41st Annual Daytime Emmy Awards" nominations with 61 nominations in total, leading all networks. This was an increase from the 49 nominations it received last year. "The Young and the Restless" led the way for the network with 26 nominations overall. It was followed by "The Bold and the Beautiful" with 18. Like last year, "The Talk" had 5 nominations. "CBS Sunday Morning" and "Let's Make a Deal" each received 3 nominations, while "The Price is Right" had 2 and "CBS This Morning" had 1.When CBS opted to honor the life of Jeanne Cooper (Katherine Chancellor, "Y&R) with a special tribute airing in place of an original episode of the daytime soap, the decision resulted in an Emmy nomination for the emotional road down memory lane.
Thursday, May 1, 2014 12:18 PM EDT
While acting, drama, writing, and directing are some of the more popularized categorizes, and will be part of "The 41st Annual Daytime Emmy Awards" whether or not its televised or streamed online on Sunday, June 22, those individuals behind the scenes are just as important to the success of a daytime drama as those that appear onscreen. With that in mind, Soap Opera Network breaks down the nominees in the creative arts categories, which will be awarded on Friday, June 20.
Thursday, May 1, 2014 9:29 AM EDT

Today, the National Academy of Television Arts & Sciences officially announced the nominees of the 41st annual Daytime Emmy Awards! The list of pre-noms in the categories for Outstanding Drama Series, Lead Actor and Actress, Supporting Actor and Actress, Younger Actor and Actress and more was whittled down to just a few final contenders who will compete for the coveted National Academy of Television Arts & Sciences Emmy award statuettes during the event that will be taking place on Sunday, June 22. Read on for the official list of nominees in the major categories!
Thursday, May 1, 2014 9:05 AM EDT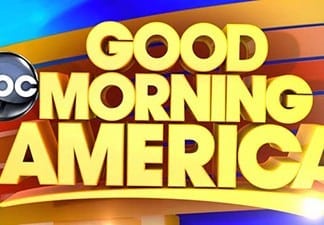 During the final minutes of ABC's "Good Morning America," the morning show revealed selected nominees for the 41st Annual Daytime Emmy Awards," which remains without a TV home despite being scheduled to take place on Sunday, June 22 live from the Beverly Hilton Hotel. According to David Michaels, Senior Executive Director and Co-Executive Producer of the awards show, however, The National Academy of Television Arts & Sciences does plan to stream the ceremony online if no TV deal can be made for this year.
Wednesday, April 30, 2014 10:05 AM EDT
"The Young and the Restless'" Kristoff St. John (Neil Winters) has already shown that he's quite a talented actor, and the Emmy winner is now showing the world that he has another talent up his sleeve: Documentary film making.
Tuesday, April 29, 2014 11:00 PM EDT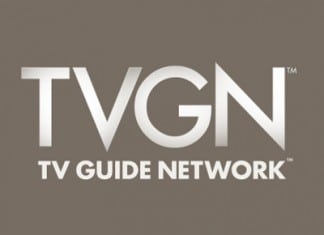 TVGN (TV Guide Network) announced today during its upfront presentation several new and returning series that will encompass more than 400 hours of original programming set to air on the network during the 2014-2015 television season. As part of its presentation, the network revealed that it is currently developing a new docu-series project from the producers of "Hatfields & McCoys" and "Gene Simmons Family Jewels" that follows former daytime and primetime soap stars as they attempt to produce a new primetime serialized drama that they will eventually star in.
Monday, April 28, 2014 9:34 PM EDT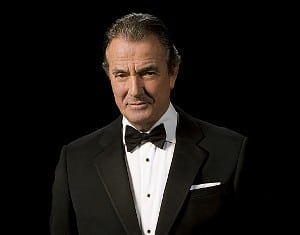 Now through Tuesday, May 13, fans of "The Young and the Restless'" Eric Braeden (Victor Newman) can bid for a charity lunch for two with the legendary actor at a Los Angeles area restaurant to benefit the Robert F. Kennedy Center Spring Auction for Human Rights. Those interested can take part in the bid, which is valued at $2,000, by visiting CharityBuzz.com. The current bid for the auction stands at $1,100.
Thursday, April 24, 2014 4:57 PM EDT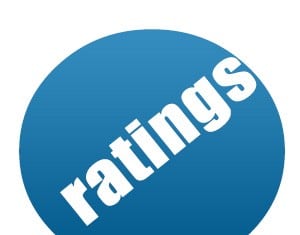 Ratings Report for the Week of April 14-18, 2014