The Young and the Restless

ALL THINGS RELATED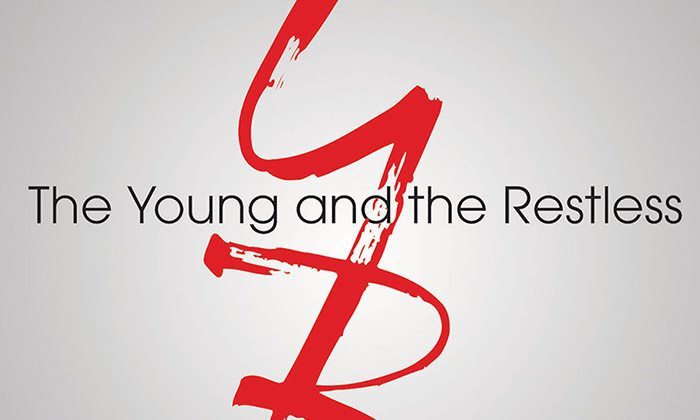 Tuesday, May 27, 2014 9:30 AM EDT
Hallmark's beloved talk show "Home & Family" has featured so many soap star guests, it's a wonder it's not up for Outstanding Drama Series in this year's Daytime Emmy race. With everyone from "Days of our Lives'" Deidre Hall (Marlena Evans) to the "Young and the Restless'" Peter Bergman (Jack Abbott) and Eric Braeden (Victor Newman) dropping by, it's pretty much par-for-par with Salem, Port Charles and Genoa City. Though, as former "Entertainment Tonight" personality and current "Home & Family" co-host Mark Steines would tell you, the set is anything but something you'd see on a typical daytime drama.
Monday, May 26, 2014 7:20 PM EDT
Now that Michelle Stafford has signed on to portray the contract role of Nina Clay on ABC's "General Hospital," it was only a matter of time before CBS' "The Young and the Restless" opted to recast her Daytime Emmy Award winning role. Earlier this month the soap announced they were doing just that after putting out a casting call for the role, which was recently landed by soap veteran Gina Tognoni.
Monday, May 26, 2014 7:00 PM EDT
"The Young and the Restless'" Amelia Heinle (Victoria Newman) is celebrating her first ever Emmy nomination as well as an exciting storyline involving Sean Carrigan's Stitch, but that didn't prevent her from opening up about a slew of other topics when reporters chatted with the actress shortly after she received the news that she'd officially be in this year's Emmy race. The actress had no qualms about discussing the emotional year "Y&R" has experienced, what it was like working with Billy Miller (ex-Billy Abbott), her obsession with Tristan Rogers (Colin Atkinson) and more.
Monday, May 26, 2014 6:20 PM EDT
Just as the long memorial day holiday weekend was getting ready to begin word broke that "The Young and the Restless" was recasting the role of Billy Abbott. According to Daytime Confidential, "Y&R" has decided to go in a different direction with the character and has let David Tom go. He is being replaced by actor Burgess Jenkins.
Monday, May 26, 2014 5:44 PM EDT
It is with great sadness to report that "All My Children's" Matthew Cowles (Billy Clyde Tuggle) has died. The actor, who was married to actress Christine Baranski ("The Good Wife) for more than 30 years, passed away on Thursday, May 22 at the age of 69. He is survived by his wife and their two daughters, Isabel and Lily.
Saturday, May 24, 2014 11:52 PM EDT
Ratings Report for the Week of May 12-16, 2014
Thursday, May 22, 2014 3:30 PM EDT
Since Melissa Ordway joined "The Young and the Restless" as Abby Newman just over a year ago, she hasn't had much exciting story to sink her teeth into — until now! The drama between Abby, Tyler (Redaric Williams) and Mariah (Camryn Grimes) is about to explode, and Soap Opera Network caught up with Ordway to get the juicy details!
Tuesday, May 20, 2014 9:30 AM EDT
This is literally the best time of Linsey Godfrey's life; not only is "The Bold and the Beautiful" star engaged to "The Young and the Restless'" Robert Adamson (Noah Newman) and is expecting her first child this June, she's also celebrating her first ever Emmy nomination for her work as "B&B's" Caroline Spencer! It's a bit overwhelming, but in the best of ways, of course. "It's definitely been a whirlwind of a year, that's for sure," the actress says with a smile. "I've been very fortunate." On the day this year's Emmy nominations were announced, Godfrey recalls being a...
Sunday, May 18, 2014 3:34 PM EDT
Ratings Report for the Week of May 5-9, 2014
Wednesday, May 14, 2014 12:59 PM EDT
"The Young and the Restless'" Joshua Morrow (Nicholas Newman), of the hit independent film, "Tentacle 8," — which also stars Bruce Gray (ex-Mark Wilcox), Teri Reeves (ex-Megan McKenna, "General Hospital"), and "All My Children's" John Callahan (ex-Edmund Grey) and Matthew Borlenghi (ex-Brian Bodine) — will be appearing at Laemmle's NoHo7 theater in Los Angeles for a special film screening on Tuesday, May 20, and guess what? Soap Opera Network has partnered with the film's director, John Chi, in giving away two pairs of screening tickets to a couple of lucky SON readers!
Monday, May 12, 2014 5:46 PM EDT
Ratings Report for the Week of April 28 - May 2, 2014
Monday, May 12, 2014 4:43 PM EDT
Oh, are things about to get out of control over in "The Young and the Restless'" Genoa City: The Billy (David Tom)/Victoria (Amelia Heinle)/Stitch (Sean Carrigan) situation is about to get even messier, as Stitch's ex-wife, Jenna, is headed to town! According to Soaps In Depth magazine, the sudser has cast Stephanie Lemelin in the role of the doc's wife. She reportedly begins taping on the set tomorrow and will make her first onscreen appearance on Friday, June 13. This is Lemelin's first daytime gig, though fans may recognize her from her previous roles on TV shows like "The Whole Truth"...
Monday, May 12, 2014 3:49 PM EDT
While "The Bold and the Beautiful" is bringing awareness to pet adoption with the recent Liam (Scott Clifton) and Hope (Kim Matula) cat rescue storyline, "The Young and the Restless'" Melissa Claire Egan (Chelsea Newman) is championing for animals during Pet Cancer Awareness month in a different way: By being involved in and spreading information about the Riedel and Cody Fund, which provides funding and support for people whose pets have been diagnosed with cancer and can't afford treatment. "I went to an event called the 12 Million Dog March that they had in a park in Los Angeles, and...