Topic:
The Young and the Restless
The National Academy of Television Arts & Sciences (NATAS) announced yesterday that it's going to be easier than ever for 41st Annual Daytime Emmy race entrants to submit material and for voters to get their voices heard, as the entire process has shifted to an online space! In addition, entries for this year's awards ceremony are now being accepted, and submission are open in all 81 Daytime categories.
"With six Daytime Dramas ["The Bold and the Beautiful," The Young and the Restless," "General Hospital," "Days of our Lives," "All My Children," and "One Life to Live"] in contention this year, we are thrilled to open the gates for what we expect to be a record year in all Daytime Emmy Award genres," said Malachy Wienges, Chairman, NATAS, in an official press release.  "In addition to adding three new Spanish-language categories, we are implementing a brand new entry/judging system that will allow entrants quick and easy submissions and judges the ability to evaluate nominees at work, at home and just about everywhere else!"
Ratings Report for the Week of November 18-22, 2013
NOTE: Please do not copy and paste the entire ratings.  Thank you.
Numbers are based on Live+Same Day ratings
(Compared to Last Week/Compared to Last Year)
Total Viewers
1. Y&R 4,618,000 (-125,000/+240,000)
2. B&B 3,704,000 (+69,000/+498,000)
3. GH 2,777,000 (-202,000/+18,000)
4. DAYS 2,622,000 (-223,000/+275,000)
Households
1. Y&R 3.3/11 (-.1/+.1)
2. B&B 2.6/9 (same/+.2)
3. GH 2.2/7 (-.1/+.2)
4. DAYS 2.0/7 (-.1/+.2)
The Emmy-nominated online soap opera "The Bay" is back for its 11th chapter, and the sudser's return is expected to be edgier, bigger and better than ever!
All of the fun begins Thursday, December 5, when two brand new installments of the series will stream back to back at 3:15PM ET / 12:15PM PT. Afterward, fans can look forward to new episodes on Thursday, December 12 and Thursday, December 19. And, as a special holiday gift for loyal viewers, a one hour uninterrupted TV pilot will stream on Thursday, December 26!

It looks like "The Young and the Restless'" Summer (Hunter King) has one more name to add to her Christmas gift list this year: Esmerelda, her new friend/fellow model!
Briana Nicole Henry is the lucky girl who's been cast as Summer's new pal and will make her daytime debut on Thursday, December 12, a rep confirms. As for what you can expect? Watch for Esmerelda to mix it up with Summer as the modeling world begins to play a bigger role in the ingénue's life. (Or, in other words, let the trouble begin!)

As previously reported, TVGN (TV Guide Network) will begin airing encore episodes of CBS' "The Bold and the Beautiful" weeknights at 6:30 PM ET/PT starting today. In celebration, the network will be hosting a live Twitter chat with "B&B" stars Heather Tom (Katie Logan; @BBheathertom) and Scott Clifton (Liam Spencer; @CliftonsNotes). Using hashtag #BBonTVGN, fans can interact with the duo beginning at 6:00 PM ET/3:00 PM/PT as they answer fan questions just before TVGN's airing of their show. The actors will be using their twitter handles to interact so make sure to follow both actors on the social media website.
Unlike "The Young and the Restless," which also airs on the network at 7:00 PM ET/PT, "B&B" will air episodes a day after airing on CBS. Therefore, the first episode scheduled to air will be the Wednesday, November 27 Thanksgiving Day themed episode which highlighted the togetherness between the Forresters, Logans, Spencers and more.
Paul Walker, best known for his portrayal of Brian O'Connor in "The Fast and the Furious" film franchise, has died. News of Walker's death was first reported by TMZ. Representatives for the actor confirmed that Walker died on Saturday afternoon as a result of a deadly car accident in which the vehicle he was in hit a tree in Santa Clarita, California. Per a posting on his official Facebook Page, Walker was a passenger in an unidentified friend's vehicle while both were attending a charity event for Reach Out Worldwide. "We appreciate your patience as we too are stunned and saddened beyond belief by this news. Thank you for keeping his family and friends in your prayers during this very difficult time. We will do our best to keep you apprised on where to send condolences," read the statement on the page.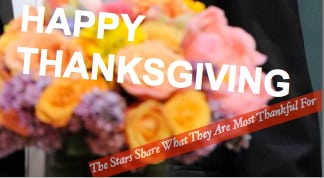 Thanksgiving is fast approaching, meaning many people throughout the country are reflecting on what they're most thankful for. And guess what? Several of your favorite "The Bold and the Beautiful" and "The Young and the Restless" stars have been doing the same, and they've shared the details with Soap Opera Network! Read on for the scoop and then join in on the fun by leaving a comment below telling us what you're most thankful for this holiday season!
HBO's popular series, "Girls," is about to head into its third season, and "The Young and the Restless" alum June Squibb (ex-Pearl) will be a part of the fun!
The Illinois native will be playing the grandmother of Hannah (Lena Dunham, who also created the series) in the comedy, which follows the experiences of a group of girls in their 20s. Michele Zegnan and Felicity Jones will also be making appearances in the season alongside series regulars Dunham, Allison Williams, Jemima Kirke, and Zosia Mamet.
If you thought sitting down with family and friends for Thanksgiving was going to be the highlight of the week, wait until you see what "The Bold and the Beautiful" and "The Young and the Restless" have in store for the holiday! Both shows have exciting episodes planned prior to the big day, as well as classic episodes set to air on Thursday, November 28 and Friday, November 29. So if turkey, stuffing and all of the fixings don't have you falling out of your chair, these two sudsers will certainly get the job done!
Ratings Report for the Week of November 11-15, 2013
NOTE: Please do not copy and paste the entire ratings.  Thank you.
Numbers are based on Live+Same Day ratings
(Compared to Last Week/Compared to Last Year)
Total Viewers
1. Y&R 4,743,000 (-55,000/+400,000)
2. B&B 3,635,000 (-166,000/+311,000)
3. GH 2,979,000 (+179,000/+172,000)
4. DAYS 2,845,000 (+273,000/+426,000) * <—- 33 month high
* New high for Tomlin/Whitesell regime
* Highest since January 31-February 4, 2011 (3,030,000)
Households
1. Y&R 3.4/11 (same/+.1)
2. B&B 2.6/8 (-.1/+.1)
3. GH 2.3/7 (+.1/+.2) * <——– 4 year/10 month high
4. DAYS 2.1/7 (+.2/+.2)
* New high for Valentini/Carlivati regime
* Last time at 2.3: January 26-30, 2009