The Young and the Restless

ALL THINGS RELATED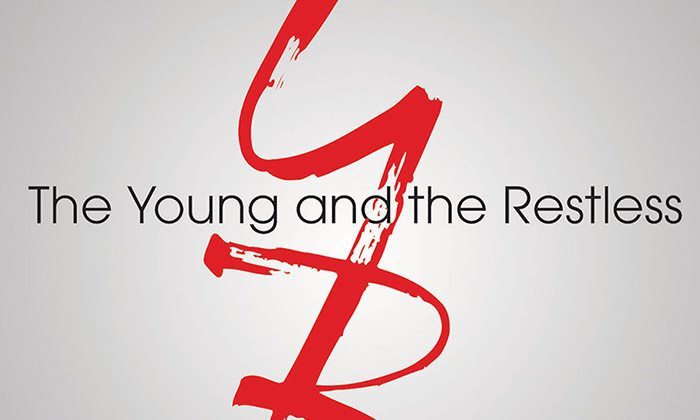 Thursday, June 5, 2014 5:09 PM EDT
With the summer season right around the corner, CBS' "The Young and the Restless" is preparing for the heat with the power of feeling. In a newly released promo, the soap uses the word "feel" to get viewers interested in the stories taking place during the summer months. "Feel the rush. Feel the emotion. Feel the heat. It's your feel good show of the summer," text from the promo states, while reminding fans that it has been the #1 daytime soap opera for 25 years in the all important Nielsen ratings (households and total viewers only).
Thursday, June 5, 2014 3:18 AM EDT
Famous for her red hair, Phyllis Summers on CBS' "The Young and the Restless" is about to get a new face. As previously reported, Gina Tognoni ("Guiding Light," "One Life to Live") is set to take on the role previously portrayed by Michelle Stafford, who is now appearing on ABC's "General Hospital." For fans wondering if Tognoni will be bringing back the fiery red look, the actress recently tweeted a response using an interesting hair quote/factoid.
Tuesday, June 3, 2014 3:13 AM EDT
The National Academy of Television Arts & Sciences (NATAS) is set to formally announce a list of individuals scheduled to attend as presenters for the 41st Annual Daytime Creative Arts Emmy® Awards later today, Soap Opera Network has learned. The list includes several of daytime's biggest and brightest stars, past and present, and a number of behind the scenes talents from "All My Children," "The Bold and the Beautiful," "Days of our Lives," "General Hospital," "One Life to Live" and "The Young and the Restless," among other forms of daytime programming.
Monday, June 2, 2014 8:30 AM EDT
In an interview with "Entertainment Tonight," which aired this weekend in its entirety and was conducted by her former "All My Children" co-star Cameron Mathison (ex-Ryan Lavery), actress Cady McClain (Kelly Andrews, "The Young and the Restless"; ex-Dixie Martin, "AMC") talks about her new book, "Murdering My Youth: A Memoir," where she reveals that her parents used her for financial gain, how her years of sexual abuse at the hands of her father nearly led her down an emotional breaking point after filming love scenes at "AMC," and how her marriage to "General Hospital's" Jon Lindstrom (Kevin Collins) has helped her grow.
Friday, May 30, 2014 9:01 PM EDT
While keeping relatively silent since being let go from CBS' "The Young and the Restless" in early December, actor Michael Muhney (ex-Adam Newman) was reportedly spotted on the CBS Television Studios based set of the daytime drama series recently, reports Soap Opera Digest in its June 9 issue.
Friday, May 30, 2014 6:32 PM EDT
The 2013-2014 television season ending CBS Fan Awards are currently underway and CBS' "The Young and the Restless" is nominated in the category of Best Chemistry for Sharon and Nicholas Newman (Sharon Case and Joshua Morrow). The two are competing against Deeks and Kensi of "NCIS: Los Angeles," the cast of "Criminal Minds" (which includes former "Y&R" star Shemar Moore; ex-Malcolm Winters), Sheldon and Amy of "The Big Bang Theory" and Ted and The Mother of "How I Met Your Mother." "Big Bang Theory's" Sheldon and Amy are currently in the lead, so if you want to see Sharon and Nicholas' chemistry rewarded, make sure to vote.
Friday, May 30, 2014 5:25 PM EDT
Ratings Report for the Week of May 19-23, 2014
Friday, May 30, 2014 2:07 PM EDT
With the traditional 2013-2014 television season (September to May) now concluded, CBS Daytime has posted overall year-to-year growth in total viewers, while also posting 2014 May Sweep increases in viewers and in the key sales demos compared to the 2013 May Sweeps period.
Friday, May 30, 2014 5:00 AM EDT
Michael Bruno, who manages several daytime soap stars past and present, including Amelia Heinle, who portrays Victoria Newman on "The Young and the Restless," appeared on the Thursday, May 29 edition of the Lilly Melgar ("General Hospital," "The Bay") and Martha Madison ("Days of our Lives," "The Bay") hosted radio show "Soap Box with Lilly and Martha" to discuss several soap related topics. One of which was the recent news of David Tom being let go from "Y&R" as Billy Abbott and being replaced by daytime newcomer Burgess Jenkins.
Thursday, May 29, 2014 10:26 PM EDT
Recently ousted from CBS' "The Young and the Restless" after just five months back on the job, David Tom (Billy Abbott) reveals in an exclusive interview with CBS Soaps In Depth the reason he was let go from the drama series and whether or not he'd be willing to give daytime another shot.
Wednesday, May 28, 2014 4:53 PM EDT
With fans still reeling from the shocking casting switcheroo by CBS' "The Young and the Restless" for the role of Billy Abbott, many have been clamoring to hear how daytime newcomer Burgess Jenkins snagged the coveted part.
Tuesday, May 27, 2014 10:27 AM EDT
Earlier this month fans got their first glimpse of Michelle Stafford on a daytime soap not named "The Young and the Restless." In a twist of fate, it was revealed that Stafford went from playing a comatose Phyllis Summers on "Y&R" last year to newly awakened coma patient Nina Clay on "GH."
Tuesday, May 27, 2014 9:30 AM EDT
Hallmark's beloved talk show "Home & Family" has featured so many soap star guests, it's a wonder it's not up for Outstanding Drama Series in this year's Daytime Emmy race. With everyone from "Days of our Lives'" Deidre Hall (Marlena Evans) to the "Young and the Restless'" Peter Bergman (Jack Abbott) and Eric Braeden (Victor Newman) dropping by, it's pretty much par-for-par with Salem, Port Charles and Genoa City. Though, as former "Entertainment Tonight" personality and current "Home & Family" co-host Mark Steines would tell you, the set is anything but something you'd see on a typical daytime drama.