The Young and the Restless

ALL THINGS RELATED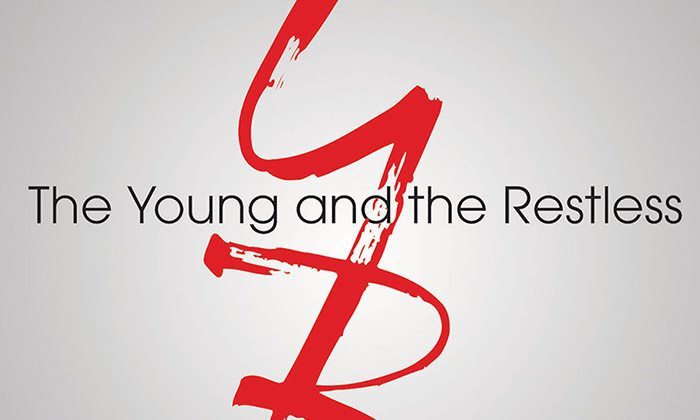 Saturday, June 14, 2014 7:56 PM EDT
ABC Studios has extended the cast option for its ABC pilot, "Clementine," which features "The Young and the Restless'" McKenna Grace (ex-Faith Newman) and Kevin Alejandro ("Ugly Betty"), reports Deadline.
Saturday, June 14, 2014 4:34 PM EDT
Ratings Report for the Week of June 2-6, 2014
Saturday, June 14, 2014 4:20 PM EDT
When word had it that Cameron Mathison (ex-Ryan Lavery, "All My Children") had been spotted on the set of CBS' "The Young and the Restless" in late April, the rumor mill immediately lit up with speculation that the actor had secretly met with show producers and had signed on to portray the contract role of Adam Newman (previously portrayed by Michael Muhney). Earlier today, Mathison took to Twitter to clear up said rumors while visiting Israel for a friend's wedding.
Saturday, June 14, 2014 3:00 PM EDT
After getting shot on last week's "The Young and the Restless," Paul Williams (Doug Davidson) needs a liver transplant and the only person who might be able to save his life is Dylan McAvoy (Steve Burton), but how is that possible? Well in a twist that's about to rock Genoa City, it looks like Dylan might actually be Paul's son with Nikki Newman (Melody Thomas Scott) and not Ian Ward's (Ray Wise).
Thursday, June 12, 2014 11:58 PM EDT
Rumors of Billy Miller (ex-Billy Abbott, "The Young and the Restless") joining the cast of ABC's "General Hospital" have been out there almost as long as rumors of Michelle Stafford (ex-Phyllis Summers, "Y&R") joining the daytime drama series had been, but sometimes rumors turn out to have major truth to them, especially with Stafford recently joining the cast in the contract role of Nina Clay. Earlier this evening, TV Guide's Michael Logan tweeted, "Billy Miller. General Hospital. Done deal? This is what I'm hearing."
Thursday, June 12, 2014 1:06 PM EDT
Although CBS is not broadcasting the awards itself this year, the network announced today that it'll celebrate "The 41st Annual Daytime Emmy Awards" with six days of Twitter chats with several of its stars, producers and executives from CBS Daytime's "The Young and the Restless," "The Bold and the Beautiful," "The Talk," "Let's Make a Deal" and "The Price is Right." The chats will take place every weekday beginning Friday, June 13 and running through Friday, June 20, leading up to daytime's biggest night on Sunday, June 22. While he isn't nominated for an Emmy this year, "B&B's" Sean Kanan...
Wednesday, June 11, 2014 3:59 PM EDT
On the Wednesday, June 11 edition of the Mark Steines and Christina Ferrare hosted "Home & Family," "The Young and the Restless'" Jessica Collins (Avery Bailey Clark) stopped by to share her personal touch on how easy it is to make a blueberry cobbler, while also revealing details of a recent scary fan encounter. Per Collins, a fan of "Y&R" loose on the actress while she was sharing personal time with her real-life mother, Ilene, about every little thing that her character on the CBS soap had done. Collins also revealed that she has a love scene ritual, which is to always shake hands with her scene partner "when we're done with our hot steamy love scenes."
Tuesday, June 10, 2014 4:27 PM EDT
Actor Robert Gant ("Queer as Folk") is set to reprise the role of David Sherman, the son of longtime Chancellor lawyer Mitchell Sherman (William Wintersole), for mutliple episodes on CBS' "The Young and the Restless" beginning next month, reports Soap Opera Digest.
Tuesday, June 10, 2014 2:05 AM EDT
On Thursday, June 5, the National Academy of Television Arts & Sciences (NATAS), which oversees the Daytime Emmy® Awards, announced that on Sunday, June 22, its presentation of "The 41st Annual Daytime Emmy Awards" will mark the first time the organization will have presented the awards show exclusively online as a live stream. This follows NATAS being unable to secure a television deal for daytime's biggest night.
Monday, June 9, 2014 11:58 PM EDT
On today's episode of CBS' "The Young and the Restless," Christine Blair (Lauralee Bell) admitted to friend Lauren Fenmore (Tracey E. Bregman) that she's looking forward to a bright future ahead for her and her husband, Paul Williams (Doug Davidson), which includes the possibility of her having a baby with Genoa City's top cop. "It used to be all about my career, getting ahead and proving myself, but once I married Paul, things changed. I want us to create something together. A testament to our love... I just hope it's not too late!"
Monday, June 9, 2014 4:50 PM EDT
"The world birthrate is zero. Human extinction is a reality. Every cure has failed... until now," is the tag for "The Lottery," Lifetime's newest drama series starring "The Young and the Restless'" Michael Graziadei (ex-Daniel Romalotti).
Monday, June 9, 2014 3:16 PM EDT
On Thursday, July 17, "The Young and the Restless'" Christian Le Blanc (Michael Baldwin) will once again co-chair "Dining Out for Life" in New Orleans, which encourages people to dine out in New Orleans area restaurants (on Thursday, July 17, specifically), as it seeks to help raise money to support the programs and services of NO/AIDS Task Force. Those programs help men, women and families in the community affected by HIV and AIDS. Le Blanc will again be co-chair alongside Poppy Tooker (Champion of Louisiana's culinary customs, cookbook author, and host of the NPR-affiliated "Louisiana Eats"). For more information on the...
Sunday, June 8, 2014 6:53 PM EDT
Ratings Report for the Week of May 26-30, 2014