The Young and the Restless

ALL THINGS RELATED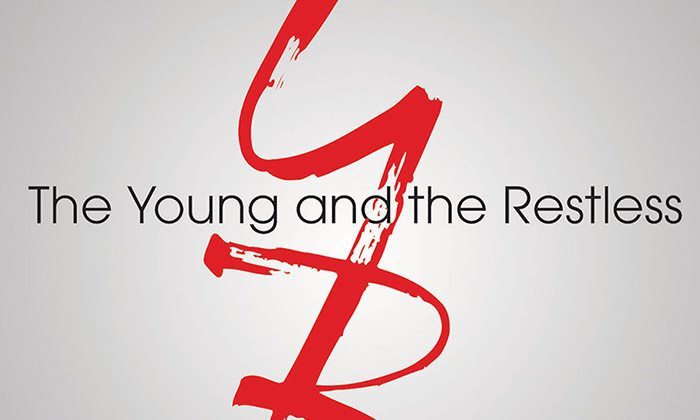 Thursday, August 21, 2014 6:10 PM EDT
After being challenged by "The Young and the Restless" co-star Melissa Claire Egan (Chelsea Newman), Greg Rikaart (Kevin Fisher) has exclusively shared with Soap Opera Network video of himself taking part in the ALS Ice Bucket Challenge, which included a surprise appearance by best friend and neighbor, Rebecca Budig (ex-Greenlee Smythe, "All My Children").
Wednesday, August 20, 2014 3:46 PM EDT
There's a family affair going on over in "The Young and the Restless'" Genoa City, but it isn't of the picnic variety: Neil (Kristoff St. John) has no idea that his wife, Hilary (Mishael Morgan), and his adopted son, Devon (Bryton James), are in love with each other! Will the newly blind man find out about the emotional betrayal? And if so, what does it mean for the father/son pair and the future of the Winters family? Soap Opera Network caught up with Bryton James to get the scoop!
Tuesday, August 19, 2014 11:00 PM EDT
In late January, MTV gave a series order to its pilot "Finding Carter," which follows a teenage girl named Carter (Kathryn Prescott) who discovers that the woman who has been raising her isn't actually her mother at all. With the pick up, actress Cynthia Watros was forced to vacate the role of "The Young and the Restless'" Kelly Andrews, a role currently portrayed by Cady McClain (ex-Dixie Martin, "All My Children"), as the filming schedule would have conflicted with that of the CBS daytime drama series - "Carter" films in Georgia while "Y&R" films in California. Thankfully, Watros' decision has paid off. The network announced today that it has picked up the series for a second season that will consist of 12 all-new episodes like it did during its first season. In the series, Watros portrays Carter's biological mother who seeks to reacquaint herself with her daughter.
Tuesday, August 19, 2014 1:59 PM EDT
The soap opera world has been abuzz all morning over the big news that "Smallville" and "Mistresses" star Justin Hartley (ex-Fox Crane, "Passions") has been cast as "The Young and the Restless'" Adam Newman, and it's not just fans who are voicing their opinions over the casting announcement: The stars of daytime have taken to social media to share their thoughts on the news, which further lays to rest any hope that former portrayer Michael Muhney will return to the popular role. Read on to see what kind of comments are flying around about Hartley's new gig — including one from Muhney himself!
Tuesday, August 19, 2014 1:46 PM EDT
The soap world was hit this morning with the exciting news that "Smallville" and "Mistresses" star Justin Hartley (ex-Fox Crane) has been cast as "The Young and the Restless'" Adam Newman. Early reaction to the casting news seems to be positive thus far, and that goes for former portrayer Michael Muhney's response, as well!
Tuesday, August 19, 2014 10:53 AM EDT
He's been prancing around Genoa City only showing his hands to viewers, while the rest of the town thinks he's dead, but Adam Newman is most certainly returning to CBS' "The Young and the Restless" in the coming months with a new face after supposedly dying in a fiery explosion in late January as played by actor Michael Muhney. TV Guide's Michael Logan is reporting that "Smallville" and "Revenge" star Justin Hartley is returning to daytime television to assume the role of the devilish Adam just in time for the all important November sweeps ratings period. Hartley, who will report to the CBS Television Center studio where "Y&R" is filmed in late September, previously portrayed the role of Fox Crane on NBC's "Passions" from 2002 to 2006.
Tuesday, August 19, 2014 3:22 AM EDT
It's been over 10 years since we last saw Grace Turner on CBS' "The Young and the Restless" as played by "The Bold and the Beautiful" star Jennifer Gareis, but anyone who saw the promo highlighting this week's worth of shows where Nicholas Newman (Joshua Morrow) said to a mystery blonde, "It's good to see you," just before she makes sexual advances on him, could tell the woman in question was someone he had intimate knowledge of and not some random new character. In fact, with Grace being in revealing clothing so much during her tenure on the soap back in the day, anyone could recognize Gareis solely based on body and hair style (yes, Grace had plenty of fun with several of Genoa City's hottest men).
Monday, August 18, 2014 5:45 PM EDT
If you've been following "Under the Dome" throughout its second season, you'll recall that beginning in episode 3, a young mystery man named Hunter had been communicating with Norrie (Mackenzie Lintz) and Joe (Colin Ford) via internet messages. In tonight's episode we get our first glimpse of Hunter as played by "The Young and the Restless'" Max Ehrich (Fermore Baldwin). The question is, how did he get in the Dome if we're led to believe there is no way in or out? You'll just have to tune in to find out!
Friday, August 15, 2014 9:24 PM EDT
As if pondering who the father of her baby might actually turn out to be wasn't enough, Victoria Newman (Amelia Heinle) is about to be hit with a world of pain next week on CBS' "The Young and the Restless." In a newly released promo, Victoria is hit with stomach pains, which she later tells a doctor, "This is how I felt before... when I lost the baby!" She is of course referring to when she lost hers and Billy's baby shortly after the two were wed a few years ago following a confrontation with her father, Victor (Eric Braeden).
Friday, August 15, 2014 6:10 PM EDT
In conjunction with the new season launch of "Deadly Affairs" starring Susan Lucci ("All My Children," "Devious Maids") on Saturday, August 16 at 10:00 PM ET/9:00 PM CT, Investigation Discovery has announced the return of its daytime soap block hosted by several adored past and present soap stars. The block consists of encore episodes of some of the network's most scandalous series, such as "Wives with Knives," "My Dirty Little Secret," "Scorned: Love Kills" and "Evil Twins." Taking in the soap block as hosts are "General Hospital's" Lynn Herring and Kin Shriner, "Days of our Lives'" Mary Beth Evans and Wally Kurth, Lamon Archey from "The Young and the Restless," Darnell Williams from "All My Children" and telenovela actress Katie Barberi ("Dona Barbara"). The block kicks off Monday, August 25 with "Sinful Secrets Week."
Thursday, August 14, 2014 5:56 PM EDT
Ratings Report for the Week of August 4-8, 2014
Thursday, August 14, 2014 12:37 AM EDT
More than eight months since TMZ reported that Michael Muhney had been fired by Sony Pictures Television from his contract role as Adam Newman on CBS' "The Young and the Restless" following allegations of groping a co-star's breasts, the actor has finally broken his silence!
Wednesday, August 13, 2014 11:56 PM EDT
Despite allegations of inappropriate behavior against one of his co-workers, which is said to have led to his firing from CBS' "The Young and the Restless" last December, Michael Muhney revealed earlier this evening that he was this close to returning to the daytime drama series to reprise his role of Adam Newman.