The Young and the Restless

ALL THINGS RELATED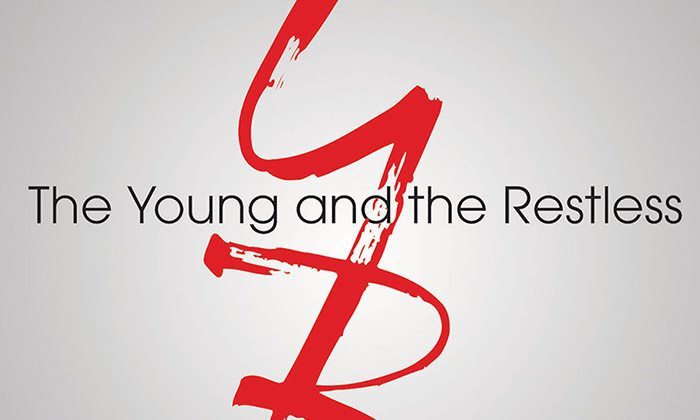 Tuesday, September 2, 2014 2:29 PM EDT
It's been the hottest rumor of the summer, but now it is official, Billy Miller (ex-Billy Abbott, "The Young and the Restless") is joining the cast of ABC's "General Hospital" in the contract role of Jason Morgan.
Friday, August 29, 2014 6:44 PM EDT
Ratings Report for the Week of August 18-22, 2014
Thursday, August 28, 2014 5:54 PM EDT
Best known for his portrayal of Noah Newman on CBS' "The Young and the Restless" and Elliot Leichter on The CW's "Gossip Girl," actor Luke Kleintank has booked a role in the Amazon Studios pilot "The Man in the High Castle," reports Deadline. The series hails from "The X-Files'" Frank Spotnitz and Scott Free Productions and is based on the Philip K. Dick novel of the same name.
Thursday, August 28, 2014 4:33 PM EDT
With the final days of summer upon us, many across the nation are gearing up to head to the beach or have one last BBQ before returning to the office or school to tackle responsibilities of the mind next week, with Labor Day being the official holiday of rest for the working class in America. Unfortunately, for those staying home on Monday, September 1, in order to catch up on their favorite soaps, you'll either be seeing a repeat of "General Hospital" on ABC or no soaps at all on CBS and NBC.
Thursday, August 28, 2014 3:12 PM EDT
Posting its best Women 18-49 rating since April, CBS' "The Young and the Restless" leads the week amongst all broadcast daytime drama series in Women 18-49 and Women 25-54, while averaging 4.47 million viewers for the week of August 18-22, per Nielsen Media Research ratings data. The soap was up 2% in viewers from the week-ago, posting its largest audience since the week of July 21-25.
Thursday, August 28, 2014 2:29 PM EDT
Get ready to drop it like it's hot, because "The Young and the Restless'" Shemar Moore was in the house (Neil's house, specifically) to talk about his upcoming return as Malcolm Winters — and the heat really is too much to handle! From stepping back into Genoa City, to reuniting with his daytime counterparts, to details regarding the new season of his hit primetime series, "Criminal Minds," the actor spilled every fiery little detail. So read on... if you dare!
Thursday, August 28, 2014 11:38 AM EDT
As previously reported, "Criminal Minds" star Shemar Moore is returning to CBS' "The Young and the Restless" on Wednesday, September 10 and Thursday, September 11, to once again portray his iconic role of Malcolm Winters on the daytime drama series. In a newly released promo set to the song "More, More, More" by Clooney, the network is getting fans pumped with shots of Moore on a studio lot in between filming takes (not "Y&R") and generally being his oh, so sexy self. No storyline details were revealed, however.
Wednesday, August 27, 2014 3:16 PM EDT
"The Young and the Restless'" Max Ehrich (Fenmore Baldwin) hasn't been seen much in Genoa City these days, but the young actor is still very much a part of the CBS family — as computer hacker Hunter on the network's primetime series, "Under the Dome!" Soap Opera Network caught up with Ehrich shortly after he returned from North Carolina (where "Dome" films) to get the scoop on his new nighttime alter ego and when fans can look forward to seeing him back at "Y&R!"
Wednesday, August 27, 2014 12:27 PM EDT
As we previously reported, "The Young and the Restless'" is honoring the one-year anniversary of Katherine Chancellor's (Jeanne Cooper) onscreen death with a remembrance ceremony in Chancellor Park. The touching episodes began yesterday, Tuesday, August 26, with a special appearance by Michael Fairman (Patrick Murphy). And today, they continue with a return by Nina (Tricia Cast), who flies in from Los Angeles to honor her dearly departed friend. Tune in today, Wednesday, August 27, to see part two of the special episodes.
Wednesday, August 27, 2014 12:28 AM EDT
"The Young and the Restless'" Joshua Morrow (Nicholas Newman) was nominated for the ALS Ice Bucket Challenge by CBS Daytime Senior Vice President Angelica McDaniel and he's gladly accepted!
Tuesday, August 26, 2014 3:13 PM EDT
They say home is where the heart is, and it's a saying that members of "The Young and the Restless'" Winters family take literally. Not only have brothers Neil (Kristoff St. John) and Malcolm (Shemar Moore) shared Drucilla (Victoria Rowell), Alex (Alexia Robinson), Sofia (Julia Pace Mitchell) and Olivia (Tonya Lee Williams) in some way or another, Neil's adopted son, Devon (Bryton James), has followed in the family tradition: He and Neil's wife, Hilary (Mishael Morgan), are secretly in love with each other! Add into the mix Neil's recent blindness, his past with alcoholism and a flash return visit by his brother, Malcolm, and you've got one heck of a mess that's sure to make "Y&R's" Fall Sweeps a can't-miss event! Soap Opera Network met up with St. John to get the scoop on the juicy drama ahead, and he reveals that what you're seeing now is just the tip of the iceberg!
Tuesday, August 26, 2014 2:50 PM EDT
The wait is over: "The Young and the Restless'" Terrell Tilford (Dr. Barton Shelby) and his wife, former "Guiding Light" star Victoria Platt (ex-Vicky Spaulding), welcomed their new daughter into the world this past weekend!
Sunday, August 24, 2014 7:31 PM EDT
Long before he was Billy Abbott on CBS' "The Young and the Restless," actor Burgess Jenkins starred in and co-produced the faith based family film "Hero," which is finally getting released on DVD on Tuesday, September 16 online and in Walmart stores everywhere.