ALL ARTICLES ABOUT

The Young and the Restless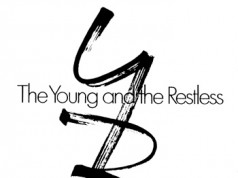 Ratings Report for the Week of September 1-5, 2014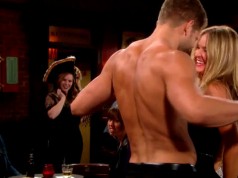 If you looked closely at the newly released promo highlighting the fall stories on CBS' "The Young and the Restless," you may have noticed Sharon (Sharon Case) with all her girls, including daughter Mariah (Camryn Grimes), partying it up at a club. If you're wondering why, we've got the answer!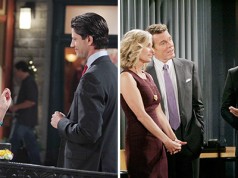 Daytime diva Eileen Davidson has the unique opportunity to be starring on both NBC's "Days of our Lives" and CBS' "The Young and the Restless" at the same time. And with the popular actress showing up in today's "Y&R" promo in addition to appearing in current episodes of "DAYS," Soap Opera Network is asking which soap opera world you prefer to watch her on!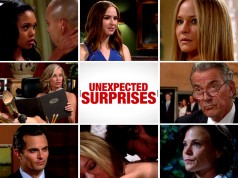 With summer almost (officially) over and fall right upon us, CBS' "The Young and the Restless" is gearing up for one sexy, fun and exciting season of juicy television. In a newly released promo, aired at the conclusion of today's episode, highlighting all the goings on in Genoa City, viewers better get ready for several twists and turns in ongoing stories and the beginnings of new story arcs.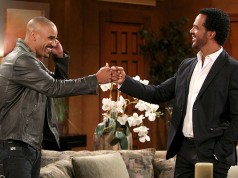 There was a lot of excitement surrounding the return of "Criminal Minds" star Shemar Moore as "The Young and the Restless'" Malcolm Winters, but did his two-day appearance in Genoa City live up to the hype?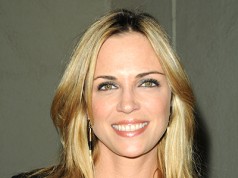 Genoa City is about to become one of the hottest towns in soap operas: Former "General Hospital" star Kelly Sullivan (ex-Kate Howard, ex-Connie Falconeri) has joined "The Young and the Restless!"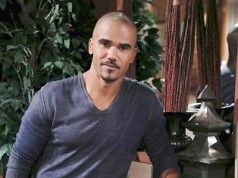 You don't have to be a criminal to know that "Criminal Minds" star Shemar Moore is gonna steal the show on "The Young and the Restless" this week when he returns as the very popular character Malcolm Winters. And it'll happen for good reason: The storyline that brings him back is filled with drama, tears and heart wrenching emotion. But don't take our word for it: Moore himself opened up about the touching moments that will play out when he appears in Genoa City on Wednesday, September 10 and Thursday, September 11!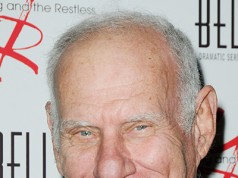 If Michael Fairman's recent return as Patrick Murphy on "The Young and the Restless" wasn't enough for you, you're in luck: The actor is heading to ABC Family's "The Fosters" for a special holiday episode!
Remember that September casting blitz happening over at "The Young and the Restless?" Well, that's just the beginning of familiar faces making their way through Genoa City this month. The next on the train of blasts from the past: Original cast member Tom Hallick, who played sexy neurosurgeon-turned-news reporter Brad Eliot from 1973-1978! But his return on Friday, September 26 comes with a twist!
Disney/ABC Television GroupRatings Report for the Week of August 25-29, 2014NOTE: Please do not copy and paste the entire ratings.  Thank you.Numbers are based on Live+Same Day ratings(Compared to Last Week/Compared to Last...