The Young and the Restless

ALL THINGS RELATED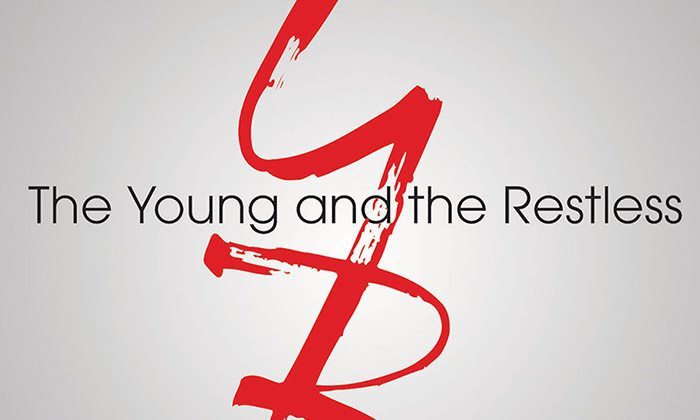 Wednesday, December 10, 2014 4:56 PM EDT
When the fourth season of ABC Family's "Switched at Birth" premieres next month it will be on a new day and at a new time, the network announced today. "Birth" will begin airing Tuesdays at 9:00 PM ET/PT beginning
January 6
, following the winter season premiere of the network's "Pretty Little Liars."
Monday, December 8, 2014 10:41 PM EDT
The SAG-AFTRA National Board announced today that it has reached a tentative agreement with broadcast networks ABC, CBS, NBC and FOX, among other producers, on terms for a successor agreement to the National Code of Fair Practice for Network Television Broadcasting (Network Television Code). The agreement, approved by a 93% vote by the board, covers dramas in first-run syndication, morning news shows, talk shows, serials (soap operas), variety, reality, contest, sports and promotional announcements.
Monday, December 8, 2014 7:34 PM EDT
On the
Thursday, December 11
edition of Hallmark Channel's "Home & Family," "Knots Landing stars
Donna Mills
,
Joan Van Ark
,
Michele Lee
,
Ted Shackelford
and
Kevin Dobson
will reunite when hosts
Mark Steines
and
Cristina Ferrare
bring the five cast members together to share memories, surprises, and music!
Monday, December 8, 2014 11:27 AM EDT
After five weeks of eliminations and heartbreak, "The Price is Right" narrowed its next male model search down to three -
Jonathan Morgan
,
Jay Byars
and
James O'Halloran
- when the finalists
appeared
on the Monday, December 1 edition of CBS' "The Talk." After the reveal, America began voting for who they felt best fit the brand of the game show when the polls opened via
priceisright.com/nextpricemodel
. Polls closed on Friday, December 5.
Today, December 8
, the game show revealed who would finally take home the prize of becoming the next male model on "The Price is Right," which entails a week-long modeling gig beginning
Monday, December 15
. So who did America choose?
Sunday, December 7, 2014 6:53 PM EDT
Ratings Report for the Week of November 24-28, 2014 NOTE: Please do not copy and paste the entire ratings.  Thank you. Numbers are based on Live+Same Day ratings (Compared to Last Week/Compared to Last Year) Total Viewers 1. Y&R 4,598,000 (-458,000/-567,000) 2. B&B 3,597,000 (-141,000/-270,000) 3. GH 2,983,000 (-114,000/-316,000) 4. DAYS 2,428,000 (-54,000/-296,000) Households 1. Y&R 3.33/10 (-.28/-.25) 2. B&B 2.58/8 (-.14/-.11) 3. GH 2.24/7 (-.07/-.22) 4. DAYS 1.81/6 (-.07/-.25) Women 18-49 Viewers 1. Y&R 752,000 (-106,000/-103,000) 2. GH 612,000 (-25,000/-162,000) 3. B&B 583,000 (-45,000/-70,000) 4. DAYS 536,000 (-6,000/-60,000) Women 18-49 Rating 1. Y&R 1.18/8 (-.16/-.16) 2. GH 0.96/6 (-.04/-.25) 3. B&B 0.91/6 (-.07/-.11) 4. DAYS 0.84/6 (-.01/-.09) Women 18-34 Viewers 1. Y&R 201,000 (-46,000/-24,000) 2. GH 199,000 (+28,000/-64,000) 3. B&B 186,000 (-13,000/+28,000) 4. DAYS 130,000 (+7,000/-70,000) Women...
Friday, December 5, 2014 9:45 PM EDT
Attention fans of CBS Daytime's "The Bold and the Beautiful," "The Young and the Restless," "Let's Make a Deal," "The Talk," and "The Price is Right": If you live in the New York, Los Angeles, Chicago, San Francisco, Baltimore, Boston, Dallas, Denver, Detroit, Miami, Minneapolis, Philadelphia, Pittsburgh or the Sacramento television markets, you currently have no access to CBS programming if you subscribe to Dish Network. You are also missing out on The CW's programming if you live in Atlanta, Detroit, Philadelphia, Pittsburgh, Sacramento, San Francisco and Seattle. This is the result of a carriage dispute between CBS Corp. -- owner of broadcaster CBS and co-owner of The CW -- and Dish Network that was set to expire on Thursday, December 4. The two sides agreed to extend talks on a new carriage contract beyond the 4:00 PM, PT deadline yesterday. The satellite provider eventually dropped the stations from its programming lineup earlier today when the talks fell through. Also affected by the dispute are three independent stations in Dallas, Los Angeles and New York and two MyNetworkTV affiliates in Boston and Miami.
Friday, December 5, 2014 8:38 PM EDT
On the Thursday, December 4 broadcast of Comedy Central's "The Colbert Report," host
Stephen Colbert
covered the ambassadorship of "The Bold and the Beautiful" producer Colleen Bell, wife of head writer and executive producer,
Bradley P. Bell
, with a hilarious take on the
drama surrounding her confirmation
following some lively comments from Senator
John McCain
, who strongly disagreed with President Obama's choice of Bell for the position. "We're about to vote on a totally unqualified individual to be ambassador to a nation which is very important to our national security interest. Her qualifications are as a producer of the television soap opera 'The Bold and The Beautiful,' contributed 800,000 [dollars] to Obama in the last election and bundled more than $2.1 million for President Obama's re-election effort," said McCain on the Senate floor on Tuesday, December 2, just before Bell was confirmed as the U.S. Ambassador to Hungary with a vote of 52-42.
Thursday, December 4, 2014 10:37 PM EDT
Ann Marcus
, who was the head writer of NBC's "Days of our Lives" from 1977 to 1979, and received two Daytime Emmy Award nominations for her work on the soap, has died. Marcus died in her Sherman Oaks home at the age of 93 on Wednesday, December 3.
Thursday, December 4, 2014 4:38 PM EDT
If you find yourself tuning into CBS' "The Young and the Restless" later this month and think you're seeing things when Faith Newman appears on your screen as someone you may have seen not too long ago, don't be too surprised. Actress
McKenna Grace
is once again stepping into the role of Sharon (
Sharon Case
) and Nicholas Newman's (
Joshua Morrow
) little girl following news of current portrayer, 
Aly Lind
,
booking a role in a pilot for TNT. Grace actually took over the role of Faith from Lind when she appeared from July 2013 to June 2014, when Lind returned.
Thursday, December 4, 2014 3:31 PM EDT
On Sunday, November 23, artist
Julian St. John
, the 24-year-old son of "The Young and the Restless'"
Kristoff St. John
(Neil Winters) and professional boxer 
Mia St. John
, was found unresponsive in the bathroom of a Long Beach facility. While cause of death has been listed as an apparent suicide,
RadarOnline
reports
that the official cause of death has been delayed pending additional testing and a toxicology report.
Wednesday, December 3, 2014 11:00 AM EDT
As if being the most watched daytime drama series for more than 25 years wasn't enough, CBS Daytime's "The Young and the Restless" has placed fifth on Bing's Top TV Show Searches for 2014, just behind TV's hottest primetime series, AMC's "The Walking Dead." "Y&R" beat out the likes of E!'s now defunct "Chelsea Lately" (#6), NBC's "The Today Show" (#7), HBO's "Game of Thrones" (#8), ABC's "The View" (#9) and FOX's "American Idol" (#10).
Tuesday, December 2, 2014 11:01 PM EDT
CBS' "The Young and the Restless" is looking to cast a new contract male character, one of the first new characters under new head writer
Charles Pratt, Jr.
,
reports
Soap Opera Digest
.
Monday, December 1, 2014 11:45 PM EDT
Ratings Report for the Week of November 17-21, 2014