Topic: The Wire
Friday, May 17, 2013 @ 11:11 AM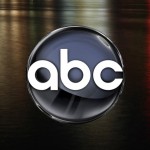 ABC has consistently brought soap-worthy programming to primetime ("Desperate Housewives" and "Revenge," to name but two), and the schedule for this fall is no different: Intermixing with popular mainstay shows like "The Middle," "Modern Family," and "Grey's Anatomy," come thirteen brand new shows, a few of which may spur "General Hospital" and other daytime soaps to come to mind! And Wendy Moniz (ex-Mayor Finn, "One Life to Live," ex-Dinah Marler, "Guiding Light") strengthens the soap/primetime connection with a role in the new drama, "Betrayal." Read on to get the exciting details!
Sunday, February 5, 2012 @ 12:50 PM
Viewers of "All My Children" remember Michael B. Jordan as the memorable Reggie Montgomery, the adopted son of Jackson Montgomery (Walt Willey), who first made waves in Pine Valley in early 2003. This weekend, the 24-year old actor added an impressive notch to his professional belt. On February 3, Jordan landed on the big-screen in his first leading role in a motion picture (alongside Dane DeHaan, Alex Russell and Michael Kelly). That motion picture, the science-fiction thriller "Chronicle," topped the United States Box Office for the weekend. Although the race is very close, early estimates have "Chronicle" just topping "Woman in Black," which stars Daniel Radcliffe, with an estimated 22 million dollar total. The film exceeded expectations of it grossing anywhere from 8 to 15 million dollars in its first weekend in theaters.