The Practice

ALL THINGS RELATED
Tuesday, February 2, 2016 7:05 PM EDT
With news that
Michael Easton
would
soon be returning
to ABC's "General Hospital" in the weeks ahead, who better to hear from about his return than the actor himself? In a posting on his
Facebook page
, Easton not only reiterates the truthfulness of today's big news, but also shares that it's because of the fans that he's even able to return to the daytime drama series.
Friday, April 4, 2014 9:33 PM EDT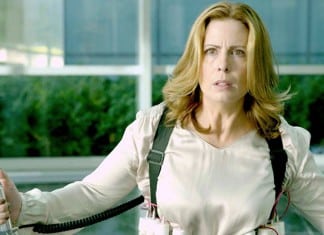 From being confused with "All My Children's" Susan Lucci (ex-Erica Kane) to herself jokingly confusing co-star Dermot Mulroney with Dylan McDermott, former "As The World Turns" actress Martha Byrne (ex-Lily Snyder) took part in a Funny or Die spoof interview intended to promote her upcoming appearance on NBC's "Crisis," which tells the shocking fictional story of an ambushed Washington D.C. school bus carrying some of the nation's most important people's children. Byrne will play the recurring role of Marie Wirth, a mother of one of the kidnapped children, beginning with the Sunday, April 6 episode.