The Bold and the Beautiful

ALL THINGS RELATED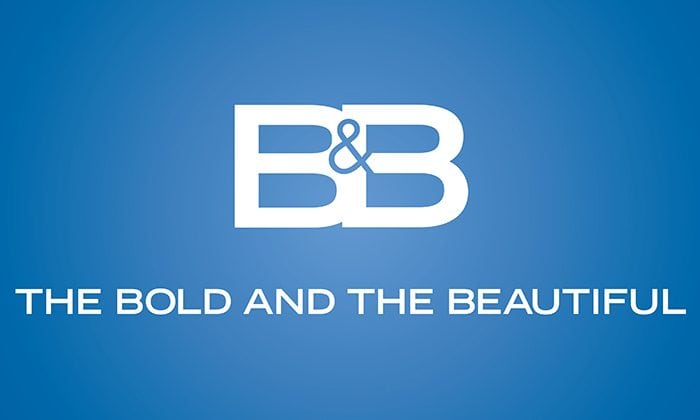 Monday, September 6, 2010 7:07 PM EDT
Monday, September 6, 2010 at 8:07 PM ET by Errol Lewis Photo: John Paschal/JPI (SoapOperaNetwork.com) -- What did you do today? I'm sure since your favorite soap didn't air today due to pre-emptions or you were stuck with repeats of episodes you probably didn't want to watch again, you had a very productive day. Well, rest assured that you're favorite soaps return to the airwaves beginning tomorrow, Tuesday, September 7 with original episodes. ALL MY CHILDREN Things unfold as a dead body is discovered and suspects begin to pile up. Liza Colby makes it her mission to prosecute the culprit to the fullest...
Thursday, August 26, 2010 12:01 AM EDT
Just days before next cycle's "Dancing with the Stars" cast is announced during Monday's episode of ABC's "Bachelor Pad," comes word that actor Jack Wagner, who portrays Nick Marone on CBS' "The Bold and the Beautiful," is rumored to be joining the cast in the upcoming 11th season of the hit ABC reality-competition series.
Sunday, July 18, 2010 6:51 PM EDT
Sunday, July 18, 2010 at 8:05 PM ET "The Bold and the Beautiful's" Mackenzie Mauzy appears in tonight's episode of Lifetime's "Drop Dead Diva" along-side Candice Accola as sisters who are accused of killing the manager of their pop group "Confetti." Soap Opera Network has a look at the duo singing their song "Begin Again" in a music video inspired by the episode with the same name, which is the sixth to air in "Diva's" second season. [youtube https://www.youtube.com/watch?v=5jDsV0kdla0&hl=en_US&fs=1] "Drop Dead Diva" airs Sunday's at 9:00 PM ET/PT on Lifetime.
Friday, July 16, 2010 12:36 AM EDT
As the daytime drama continues its climb up the endangered species list, frustrated soap fans aren't the only ones starting to panic. A recent report by TheWrap states that advertisers are beginning to grow concerned as well, preferring soap operas to the talk and game shows that are replacing them.
Sunday, May 30, 2010 2:39 PM EDT
In a not so surprising development, SoapCentral.com is reporting that CBS' "The Bold and the Beautiful" has dropped veteran actor Winsor Harmon (Thorne Forrester) to recurring status. Harmon, who joined the cast of the drama series in December 1996, has had relatively nothing to do on the soap since his character's relationship with Katherine Kelly Lang's Brooke Forrester fizzled some years back, which was expected as Brooke's world always revolved around Thorne's older brother Ridge Forrester (Ronn Moss) anyway. Prior to joining the cast of "The Bold and the Beautiful," Harmon enjoyed a successful run on the ABC soap "All My...
Friday, January 29, 2010 6:47 PM EDT
ABC's first successful crime procedural in years enjoyed its highest rated episode ever with an appearance by daytime star Sarah Brown (Sandy Sommers, "The Bold and the Beautiful").
Tuesday, January 5, 2010 2:00 AM EDT
Who hogged the most airtime in all of 2009? After years of coming in second to his female counterparts, did "General Hospital's" Steve Burton edge out the competition in 2009?
Thursday, April 2, 2009 3:03 AM EDT
After 72 years on air between radio and television, CBS's "Guiding Light" will cease broadcasting on the CBS Television Network due to low ratings. Love may save the world, but apparently it wasn't enough to save television's longest running daytime drama. Even with having its name published in the Guinness World Record Book and winning three Daytime Emmy's for Best Drama Series (the most recent being in 2007), "GL" found itself unable to withstand the mass exodus of viewers from the traditional daytime soap format in recent years.
Friday, August 22, 2008 7:57 PM EDT
Emmy Rossum went from "Law & Order" to "As The World Turns" (ex-Abigail Williams) and now is starring in "Dragonball," the film adaptation to the popular "Dragonball" anime series.
Friday, August 22, 2008 5:37 PM EDT
Real-life couple Nadia Bjorlin and Brandon Beemer grace cover of Fixation Magazine's August issue.
Wednesday, February 13, 2008 2:06 PM EDT
EXCLUSIVE: Soap Opera Network has learned the names of soap opera writers who declared "Financial Core" status to keep on working during the strike. By going "Fi-Core," these writers can never be members of the WGA again but they continue to pay reduced union dues and the Guild is obligated to continue providing services such health insurance, pension and residuals. Though they can still work on Guild projects, Guild members will not be keen to hire them.
Sunday, December 24, 2006 10:22 PM EDT
ABC, CBS, and NBC are not in the the mood to show you the fantasy of daytime drama on Christmas day. The networks have decided to ignore it's female demographic, and go after the men and children in the house courtesy of Christmas specials and sports, sports and more sports.