The Bold and the Beautiful

ALL THINGS RELATED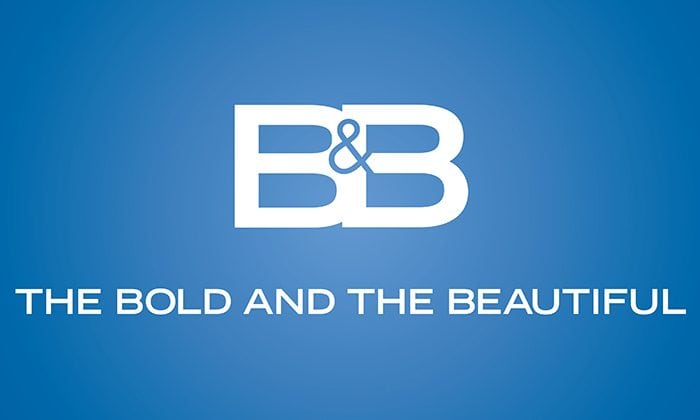 Sunday, November 25, 2012 2:26 AM EDT
After more than 25 years and over 6,450 episodes, CBS' "The Bold and the Beautiful" will say goodbye to one of its own as Susan Flannery says farewell to the drama series when her character, Stephanie Forrester, succumbs to lung cancer on the Monday, November 26 episode. In celebration of Flannery's tremendous career at the soap, Executive Producer and Head Writer Bradley P. Bell will Tweet live with fans via the soaps official Twitter handle @BandB_CBS.
Saturday, November 24, 2012 11:09 PM EDT
With a lineup consisting of soaps "The Young and the Restless" and "The Bold and the Beautiful," game shows "The Price is Right" and "Let's Make a Deal," and talk show "The Talk," the home of daytime television's most watched soap opera and broadcast game show, announced just before the Thanksgiving holiday that its daytime division is now available on Facebook.
Saturday, November 24, 2012 2:20 AM EDT
As previously reported, Susan Flannery will air for the final time on CBS' "The Bold and the Beautiful" as Stephanie Forrester, when the character succumbs to her battle with cancer. When she takes her last breath, 6,456 episodes of the drama series will have aired.
Wednesday, November 21, 2012 6:01 PM EDT
Due to the Thanksgiving Holiday, ratings for the week of November 12-16, 2012 will be delayed. Check back on Monday, November 26 to see how your favorite shows fared.
Tuesday, November 20, 2012 2:48 AM EDT
For those of you wondering or secretly hoping that Ronn Moss would be back on CBS' "The Bold and the Beautiful" as Ridge Forrester just before Susan Flannery airs for the final time on the Monday, November 26 episode as Stephanie Forrester, you're going to have to settle with the fact that it's not happening.
Tuesday, November 20, 2012 2:21 AM EDT
While millions of fans may love the tantalizing tales of the Forrester's and the Logan's on CBS' "The Bold and the Beautiful," many of them may not think twice about what it takes to make the world's most watched daytime soap opera come alive each and every weekday. In a new book released earlier this month by Sourcebooks, entitled "Becoming Bold & Beautiful: 25 Years of Making the World's Most Popular Daytime Soap Opera" with foreword by the soaps "core four" Susan Flannery, John McCook, Ronn Moss and Katherine Kelly Lang, the hardcover release provides detailed insight from the 1987 debut year of the soap to present day. Included throughout are over 200 photographs featuring cast and crew members on Stage 31 of CBS Television City in Los Angeles, and on location in Malibu, Cabo San Lucas, and Aspen.
Sunday, November 18, 2012 9:54 PM EDT
For more than 10 years fans of daytime soap operas have been coming to Soap Opera Network to find out how their favorite soap was faring in the weekly ratings report. From time to time we would also provide analysis of how they stacked up when compared to their broadcast counterparts in the talk show and game show genres, but we've never looked at how the broadcast soaps (and to a lesser extent the broadcast talk and game shows) compared to syndicated television. Not that it wasn't easy to provide a comparison, it was just never something we found necessary. In recent months, with the introduction of several syndicated talk shows including "Katie" and "The Steve Harvey Show," which together took over the 3:00 PM slot from "General Hospital" in much of the country this past September after "GH" moved to 2:00 PM, and the second season without "The Oprah Winfrey Show," things have changed. Recently, Broadcasting & Cable came out with a report that showed how syndicated programs might be a solid alternative to our soaps in the key demographics when it comes to Madison Avenue buying advertising time. While we wouldn't want advertisers to give up on our favorite shows, B&C does provide a solid rationalization and even highlights the value of soap operas when it comes to the all important key women demos (Women 18-49, Women 25-54, etc).
Sunday, November 18, 2012 7:32 PM EDT
On Saturday, November 17, 2012, Gene Bua ("Somerset," "Love of Life" and "How To Survive a Marriage") passed away after battling Parkinson's disease for the past 13 years according to a posting on the actor and his wife Toni's website Bua Acting for Life. "The great Master Teacher and my hero and Lion King for 47 years, Gene Bua, passed into the Light on Sat. Nov. 17th at 1:40, after battling 13 years of Parkinson's and yet still going on to teach, write songs, be a mighty friend, and enjoy much of his life. I am surrounded by his power, love and radiance as I walk through these coming days with as much Grace as God will allow me. Very much love to you all," said Mrs. Bua of her husband on the website.
Sunday, November 18, 2012 12:02 AM EDT
Just over a week before she airs for the final time after 25 years portraying Stephanie Forrester on "The Bold and the Beautiful," CBS has released a video montage of Susan Flannery as she got the ultimate send-off from cast and crew of the popular daytime soap opera with some help from other CBS Television City employees, including those from "The Young and the Restless," "The Price is Right" and "The Late Late Show with Craig Ferguson."
Friday, November 16, 2012 7:36 PM EDT
Ratings Report for the Week of November 5-9, 2012
Friday, November 16, 2012 6:52 PM EDT
"The Young and the Restless" to re-air classic episode of Victor (Eric Braden) and Nikki's (Melody Thomas Scott) wedding that aired on September 5, 2002.
Thursday, November 15, 2012 10:54 PM EDT
ABC's "General Hospital" posted its largest overall audience in nearly 21 months (since week of February 21-25, 2011) as the daytime drama series averaged 2.82 million viewers during the week of November 5-9, 2012. This was the programs largest overall audience under executive producer Frank Valentini and head writer Ron Carlivati. The series was up 21% compared to the same week last year (week of November 7-11, 2011) in Total Viewers (2.82 million vs. 2.27 million), 54% in Women 18-34 (266,000 vs. 161,000) and 23% in Women 18-49 (679,000 vs 571,000). "General Hospital" edged "The Young and the Restless" in Women 18-34 with its largest competitive advantage in nearly 4 1/2 years (since week of June 23, 2008).
Friday, November 9, 2012 7:23 PM EDT
Ratings Report for the Week of October 29 - November 2, 2012