The Bold and the Beautiful

ALL THINGS RELATED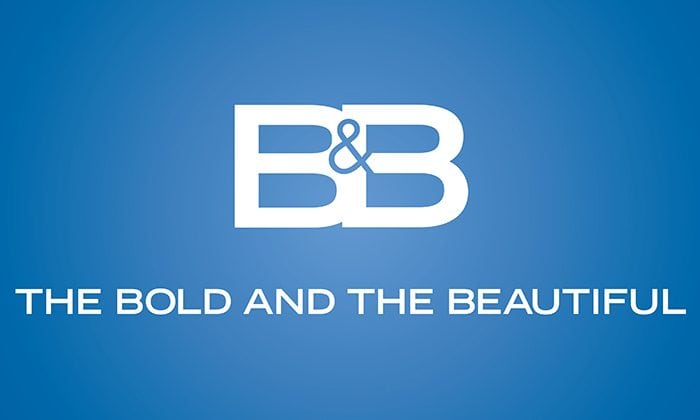 Friday, May 10, 2013 1:52 AM EDT
Ratings Report for the Week of April 29 - May 3, 2013
Thursday, May 9, 2013 4:42 PM EDT
It's not easy being "The Bold and the Beautiful's" Liam Spencer, a man whose heart has flipped back and forth between Kim Matula's Hope Logan and Jacqueline MacInnes Wood's Steffy Forrester for the better part of two and a half years. And that's what makes receiving an Emmy nomination all the sweeter for portrayer Scott Clifton, who for the first time has been nominated in the Outstanding Supporting Actor category as opposed to the Outstanding Younger Actor category he's been in five times (and won once, in 2011).
Wednesday, May 8, 2013 6:59 PM EDT
When Jeanne Cooper first stepped into "The Young and the Restless'" Genoa City as Katherine Chancellor back in 1973, soap opera history was made. Written by show creator William J. Bell specifically to convey controversial storylines that would boost weak ratings, Katherine was everything the wealthy wife of Phillip Chancellor II shouldn't be: a drunk, a heavy smoker and a bit of a slut who had illicit affairs with stable boys. Despite the character's many problems, fans fell in love with Katherine — as well as the actress who so effortlessly brought her to life.
Wednesday, May 8, 2013 5:27 PM EDT
In a statement released after word spread on the passing of Jeanne Cooper (Katherine Chancellor, "The Young and the Restless,"), Bradley P. Bell (executive producer, "The Bold and the Beautiful"), the son of the late William J. Bell, who co-created both "Y&R" and "B&B") with wife Lee Phillip Bell, said, "Jeanne Cooper - A genuine person, gifted performer, good friend to all. Never before and never again. A true artist and legend. She will be missed. My thoughts and my love are with her family."
Tuesday, May 7, 2013 3:45 PM EDT
"Days of our Lives'" Arianne Zucker may have received a nomination for Outstanding Supporting Actress in this year's Daytime Entertainment Emmy Awards race, but she's not taking all of the credit. "I'm so proud of all of us," she says of her nomination as well as the show's 17 other Emmy nods. "We're an ensemble cast and crew. There's no "I" in this team. I had Shawn Christian [Daniel Jonas] and Missy [Reeves, Jennifer Horton], almost everybody in my scenes, so I didn't do it alone. So that's what's pretty cool. Everybody helped lift me up."
Monday, May 6, 2013 1:52 AM EDT
Ratings Report for the Week of April 22-26, 2013
Friday, May 3, 2013 3:56 PM EDT
As Senior Vice President of CBS Daytime, Angelica McDaniel is ultimately responsible for the daily operation of television's most popular daily lineup consisting of "The Bold and the Beautiful," "Let's Make a Deal," "The Price is Right," "The Talk" and "The Young and the Restless." Just a few weeks ago, Soap Opera Network had the opportunity of speaking with McDaniel about her diverse lineup filled with soap operas, game shows and talk shows.
Friday, May 3, 2013 10:30 AM EDT
Katherine Kelly Lang has been front and center as "The Bold and the Beautiful's" Brooke Logan since 1987, and in a moment that feels like it should have happened years ago, she has finally been nominated for her very first Daytime Entertainment Emmy Award! And when reporters met the beloved actress on set hours after executive producer and headwriter Bradley Bell woke her with the exciting news, Lang's glow was very much still evident.
Thursday, May 2, 2013 2:59 PM EDT
CBS Daytime's "The Bold and the Beautiful" received 15 Daytime Emmy Award nominations this year, and the show's executive producer and headwriter, Bradley Bell, couldn't be more thrilled. "We're determined to redefine the genre with our look, with our pacing, with our stories, with our location shoots," he says of how the show's entire team is to thank for the Emmy consideration. "We really want to make it a daily drama, and we're not looking back. We're only looking forward, and I think that strategy has paid off for us."
Wednesday, May 1, 2013 6:34 PM EDT
CBS is daytime television's most popular network, and after today's announcement that they have garned the most Daytime Entertainment Emmy Award nominations of any network (broadcast, cable or otherwise), the network has plenty to gloat about.
Wednesday, May 1, 2013 1:58 PM EDT
As previously reported, the 40th Annual Daytime Entertainment Emmy Awards were announced earlier today on "Good Morning America." While not all categories were released during the ABC broadcast, the National Academy of Television Arts & Sciences has since revealed that CBS leads all broadcast and cable networks with a total of 50 nominations in multiple categories with PBS in second place with 44 and ABC third with 38.
Wednesday, May 1, 2013 1:46 PM EDT
CBS' "The Bold and the Beautiful" has received a total of 15 Daytime Entertainment Emmy Award nominations during calendar year 2012. With Susan Flannery departing the series after more than 25 years portraying matriarch Stephanie Forrester on the soap, the actress received her final nomination in the category of Outstanding Lead Actress in a Drama Series. Meanwhile, former co-star Katherine Kelly Lang received her first nomination in the 26 years she's portrayed Brooke Logan on the world's most popular daily drama series.
Wednesday, May 1, 2013 1:28 PM EDT
After months of anticipation, The National Academy of Television, Arts & Sciences has announced the 40th Annual Daytime Entertainment Emmy Award nominations! So without further adieu, let's get down to the list, which features some of your absolute very favorites in the running for the coveted golden statue!