The Bold and the Beautiful

ALL THINGS RELATED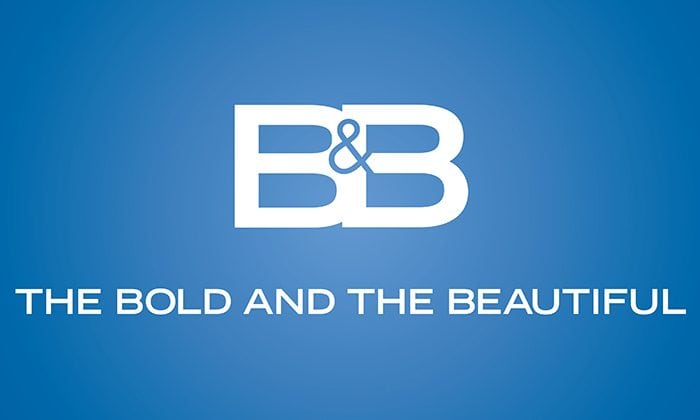 Friday, May 3, 2013 10:30 AM EDT
Katherine Kelly Lang has been front and center as "The Bold and the Beautiful's" Brooke Logan since 1987, and in a moment that feels like it should have happened years ago, she has finally been nominated for her very first Daytime Entertainment Emmy Award! And when reporters met the beloved actress on set hours after executive producer and headwriter Bradley Bell woke her with the exciting news, Lang's glow was very much still evident.
Thursday, May 2, 2013 2:59 PM EDT
CBS Daytime's "The Bold and the Beautiful" received 15 Daytime Emmy Award nominations this year, and the show's executive producer and headwriter, Bradley Bell, couldn't be more thrilled. "We're determined to redefine the genre with our look, with our pacing, with our stories, with our location shoots," he says of how the show's entire team is to thank for the Emmy consideration. "We really want to make it a daily drama, and we're not looking back. We're only looking forward, and I think that strategy has paid off for us."
Wednesday, May 1, 2013 6:34 PM EDT
CBS is daytime television's most popular network, and after today's announcement that they have garned the most Daytime Entertainment Emmy Award nominations of any network (broadcast, cable or otherwise), the network has plenty to gloat about.
Wednesday, May 1, 2013 1:58 PM EDT
As previously reported, the 40th Annual Daytime Entertainment Emmy Awards were announced earlier today on "Good Morning America." While not all categories were released during the ABC broadcast, the National Academy of Television Arts & Sciences has since revealed that CBS leads all broadcast and cable networks with a total of 50 nominations in multiple categories with PBS in second place with 44 and ABC third with 38.
Wednesday, May 1, 2013 1:46 PM EDT
CBS' "The Bold and the Beautiful" has received a total of 15 Daytime Entertainment Emmy Award nominations during calendar year 2012. With Susan Flannery departing the series after more than 25 years portraying matriarch Stephanie Forrester on the soap, the actress received her final nomination in the category of Outstanding Lead Actress in a Drama Series. Meanwhile, former co-star Katherine Kelly Lang received her first nomination in the 26 years she's portrayed Brooke Logan on the world's most popular daily drama series.
Wednesday, May 1, 2013 1:28 PM EDT
After months of anticipation, The National Academy of Television, Arts & Sciences has announced the 40th Annual Daytime Entertainment Emmy Award nominations! So without further adieu, let's get down to the list, which features some of your absolute very favorites in the running for the coveted golden statue!
Tuesday, April 30, 2013 5:33 PM EDT
Time will tell whether or not the third season of TNT's revival of the classic soap, "Dallas" will be a charm, but that's no doubt what the network is hoping as it gears up to bring you a third installment of the popular soap opera!
Saturday, April 27, 2013 9:36 PM EDT
When "All My Children" and "One Life to Live" debut with brand new episodes on Monday, April 29 on Hulu, Hulu Plus and iTunes, they will have the full support of CBS Daytime. Angelica McDaniel, Senior Vice President, CBS Daytime, wishes Rich Frank and Jeff Kwatinetz, whose Prospect Park licensed the two soaps from ABC in 2011, nothing but the best. She relays via Soap Opera Network, "Congratulations and best of luck on the success. Your success is our success and vice versa. And it's just a thrilling new experience and I look forward to seeing where the journey takes you."
Saturday, April 27, 2013 6:51 PM EDT
"Due to unforeseen circumstances the Jacksonville, Nashville and Cleveland shows have been cancelled. Refunds are available at the point of purchase," is the message posted on the official website of A Tribute to Pine Valley, which has held events around the country honoring the 41 year life and history of ABC's "All My Children."
Friday, April 26, 2013 4:17 PM EDT
The behind-the-scenes drama that's been brewing since Prospect Park filed a lawsuit against ABC on April 18 is about to get even soapier! According to a story in The Hollywood Reporter, Prospect Park producers wished to buy ad space for the revived "All My Children" and "One Life to Live" during broadcast soaps ("General Hospital," "Days of our Lives," "The Bold and the Beautiful," and "The Young and the Restless"), but CBS and NBC allegedly refused to help promote the competition — and in light of the $25 million lawsuit Prospect Park launched against ABC, the alphabet network won't be running spots for the show, either!
Friday, April 26, 2013 11:16 AM EDT
CBS's "The Bold and the Beautiful" has knocked out the competition and come in at an impressive first place at the Monte Carlo Television Festival's International TV Audience Awards in the "Telenovela/Soap Opera" category for the past seven — count 'em, SEVEN — years in a row. But will the beloved sudser be able to grab ahold of the organization's award once more?
Friday, April 26, 2013 1:55 AM EDT
Ratings Report for the Week of April 15-19, 2013
Wednesday, April 24, 2013 5:11 PM EDT
Been wondering what Ron Moss has been up to since leaving his role as "The Bold and the Beautiful's" Ridge Forrester last September? Wonder no more: He and former bandmate Peter Beckett have reunited to bring Player — famous for their hits "Baby Come Back," "This Time I'm In It For Love," "It's For You"and more — back into the spotlight. The band just released their fifth album, "Too Many Reasons," and are hitting the stage for a special benefit concert!