The Bold and the Beautiful

ALL THINGS RELATED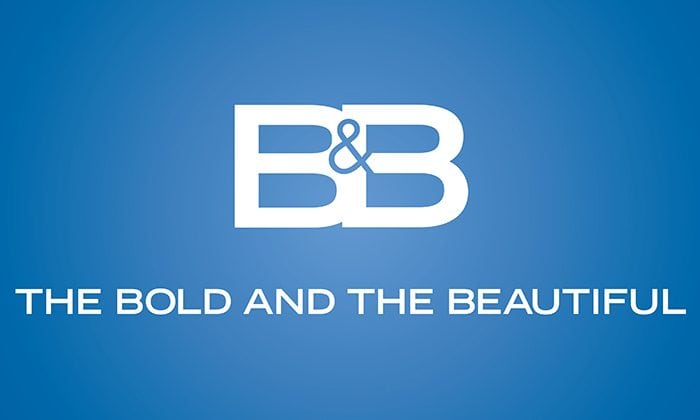 Tuesday, May 21, 2013 11:56 PM EDT
On Friday, May 21, 1999, Susan Lucci won her first Daytime Emmy Award in any category after portraying the iconic Erica Kane for (at the time) nearly 30 years on ABC's "All My Children." On Tuesday, May 21, 2013, 14 years after winning in the category of Outstanding Lead Actress in a Drama Series, fans are still pondering whether the actress will reprise her role on the soap opera now that it's back in production via Prospect Park's The OnLine Network. In the meantime, tell us where you were on that special night when one of daytime television's biggest stars won the coveted award.
Monday, May 20, 2013 6:18 PM EDT
According to TV Guide's Michael Logan, Rena Sofer (ex-Lois Cerullo, "General Hospital") is joining the cast of CBS' "The Bold and the Beautiful" as Quinn Fuller, the mother of Darin Brooks' Wyatt Fuller. "Not a lot of deets yet, except that Mama is as mysterious as Sonny Boy and both have secrets that will rock the soap," the publication reported.
Friday, May 17, 2013 2:54 AM EDT
Ratings Report for the Week of May 6-10, 2013
Thursday, May 16, 2013 4:06 PM EDT
Some of you are going to say it, others are going to shout it, but the thought that comes along with the news that Hope is getting a new love interest other than Scott Clifton's Liam Spencer is "Well, it's about freaking time!" Yep, Kim Matula's alter ego will finally be caught up in a romantic situation sans Bill's son. In fact, a rep confirms that another Emmy winner — Darin Brooks (ex-Max Brady, "Days of our Lives) — will be the one stealing Hope's heart!
Thursday, May 16, 2013 2:41 PM EDT
The flowers children sent out to their moms for Mother's Day are likely still thriving, but the same can't be said for a popular mother/daughter duo on "The Bold and the Beautiful." Both Jacqueline MacInnes Wood (Steffy Forrester) and Hunter Tylo (Taylor Hayes) are exiting the sudser!
Monday, May 13, 2013 12:41 PM EDT
New and old faces hit "The Bold and the Beautiful" next week:
Friday, May 10, 2013 4:14 PM EDT
In a statement released just a short time ago, Lee Phillip Bell, co-creator of CBS' "The Young and the Restless" and "The Bold and the Beautiful," said, "JEANNE COOPER: respected colleague, industry icon, woman of passion and grandeur; most important, beloved friend. She was a shining beacon. Her love was unexpendable, and was given freely to all, from fans to great celebrities. She was not jaded by success, nor impressed by wealth and fame. Her crowning glory was her family: her children Corbin, Collin and Caren and her grandchildren, whom she adored, and all of whom adored her in return. Her presence resonated in the lives of all those around her. Through her personal and professional journey, she saved hundreds, possibly thousands, from the depths of alcoholism. She embodied compassion and forgiveness. No daytime icon has ever been more influential in the lives of millions. She will be terribly missed, but her light will shine on forever. May angels guide you on your journey, dear Jeanne. I will love you forever."
Friday, May 10, 2013 1:52 AM EDT
Ratings Report for the Week of April 29 - May 3, 2013
Thursday, May 9, 2013 4:42 PM EDT
It's not easy being "The Bold and the Beautiful's" Liam Spencer, a man whose heart has flipped back and forth between Kim Matula's Hope Logan and Jacqueline MacInnes Wood's Steffy Forrester for the better part of two and a half years. And that's what makes receiving an Emmy nomination all the sweeter for portrayer Scott Clifton, who for the first time has been nominated in the Outstanding Supporting Actor category as opposed to the Outstanding Younger Actor category he's been in five times (and won once, in 2011).
Wednesday, May 8, 2013 6:59 PM EDT
When Jeanne Cooper first stepped into "The Young and the Restless'" Genoa City as Katherine Chancellor back in 1973, soap opera history was made. Written by show creator William J. Bell specifically to convey controversial storylines that would boost weak ratings, Katherine was everything the wealthy wife of Phillip Chancellor II shouldn't be: a drunk, a heavy smoker and a bit of a slut who had illicit affairs with stable boys. Despite the character's many problems, fans fell in love with Katherine — as well as the actress who so effortlessly brought her to life.
Wednesday, May 8, 2013 5:27 PM EDT
In a statement released after word spread on the passing of Jeanne Cooper (Katherine Chancellor, "The Young and the Restless,"), Bradley P. Bell (executive producer, "The Bold and the Beautiful"), the son of the late William J. Bell, who co-created both "Y&R" and "B&B") with wife Lee Phillip Bell, said, "Jeanne Cooper - A genuine person, gifted performer, good friend to all. Never before and never again. A true artist and legend. She will be missed. My thoughts and my love are with her family."
Tuesday, May 7, 2013 3:45 PM EDT
"Days of our Lives'" Arianne Zucker may have received a nomination for Outstanding Supporting Actress in this year's Daytime Entertainment Emmy Awards race, but she's not taking all of the credit. "I'm so proud of all of us," she says of her nomination as well as the show's 17 other Emmy nods. "We're an ensemble cast and crew. There's no "I" in this team. I had Shawn Christian [Daniel Jonas] and Missy [Reeves, Jennifer Horton], almost everybody in my scenes, so I didn't do it alone. So that's what's pretty cool. Everybody helped lift me up."
Monday, May 6, 2013 1:52 AM EDT
Ratings Report for the Week of April 22-26, 2013