The Bold and the Beautiful

ALL THINGS RELATED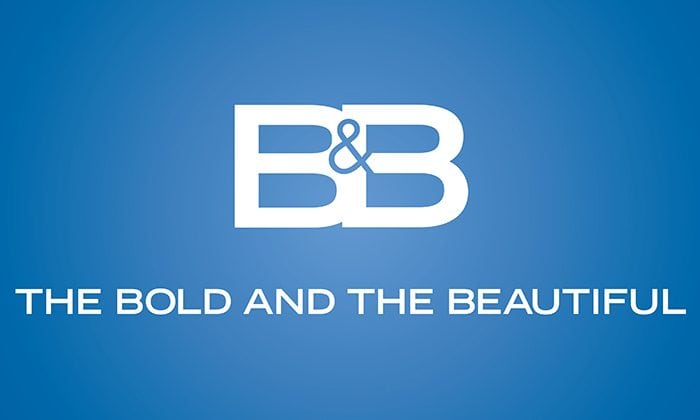 Sunday, July 14, 2013 6:46 PM EDT
Real life pilot Jake Pavelka, best known as the star of ABC's 14th season of "The Bachelor" and season two of "Bachelor Pad," will reprise his role as the pilot of the Forrester private jet on CBS' "The Bold and the Beautiful." The actor taped his scenes on Friday, June 21, per a tweet in which the actor/reality star said, "Some quick touch ups before filming a scene. This stuff makes my face break out!" The tweet was accompanied by an image showing Pavelka getting ready in hair and makeup. In the background fans can spot Don Diamont's Bill Spencer and an unknown blonde either working through their scripts or their characters going over paperwork.
Friday, July 12, 2013 5:13 PM EDT
A recent casting breakdown for the "The Bold and the Beautiful" has rumors flying that the show plans to recast Ridge Forrester, a role which original portrayer Ronn Moss decided to depart from late last year. The breakdown describes a mid-to-late-40s character named Harper as "Handsome! Very upscale. Great business man. A commanding presence. Refined — comes from money. At least 5'11". Contract role — Strong credits only!"
Thursday, July 11, 2013 5:56 PM EDT
In a bizarre twist of modern family drama, Shanelle Gray (ex-Gaby Moreno, "The Bold and the Beautiful;" ex-Sarah "Flash" Roberts, "One Life to Live") may be losing custody of her... sister. Yep, that's right: Seven months ago, the former soap opera actress gained custody of her little sister, "Modern Family" star Ariel Winter (Alex Dunphy), after their mother, Chrisoula Workman, was accused of alleged physical and emotional abuse toward the 15-year-old. But now, Workman has asked the courts to re-examine their decision!
Tuesday, July 9, 2013 9:47 PM EDT
Port Charles is about to get a new resident in the form of daytime actor William deVry, who took to Facebook to announce that he has joined the sudser in a contract role. "Finally! I just got word I can tell you I just finished my first day of work on 'General Hospital,'" the actor wrote. "It is a contract role. Very rare these days indeed. And I come to town as the character of Derek Willis."
Monday, July 8, 2013 1:05 AM EDT
Ratings Report for the Week of June 24-28, 2013 NOTE: Please do not copy and paste the entire ratings.  Thank you. Numbers are based on Live+Same Day ratings (Compared to Last Week/Compared to Last Year) Total Viewers 1. Y&R 4,556,000 (+134,000/+13,000) 2. B&B 3,494,000 (+108,000/+156,000) 3. DAYS 2,665,000 (+211,000/+336,000) 4. GH 2,453,000 (+23,000/+176,000) Households 1. Y&R 3.3/10 (+.1/-.1) 2. B&B 2.4/7 (same/-.1) 3. DAYS 2.0/6 (+.1/+.3) 4. GH 1.8/5 (same/+.1) Women 18-49 Viewers 1. Y&R 794,000 (-2,000/-72,000) 2. B&B 616,000 (-36,000/-63,000) 3. DAYS 595,000 (+6,000/+139,000) 4. GH 576,000 (+41,000/+18,000) Women 18-49 Rating 1. Y&R 1.2/8 (same/-.2) 2. B&B 1.0/6 (same/-.1) 3. GH 0.9/6 (+.1/same) 3. DAYS 0.9/6 (same/+.2) Women 18-34 Viewers 1. Y&R 203,000 (-20,000/-1,000) 2. GH 169,000 (-9,000/+26,000) 3. DAYS 165,000 (+7,000/+49,000) 4. B&B 163,000 (+6,000/-9,000) Women...
Friday, July 5, 2013 5:48 PM EDT
CBS Daytime has released a steamy new promo highlighting "The Bold and the Beautiful's" Adam Gregory, Jacob Young, Scott Clifton, Lawrence Saint-Victor, Zack Conroy and Texas Battle. Noticeably absent was Darin Brooks, but we can attribute that to the promo having been shot in March.
Friday, June 28, 2013 11:17 PM EDT
Bella Book Productions and Open Books Productions announced today that former "Days of our Lives" and "General Hospital" actress, Sarah Joy Brown, has joined the cast of the webs series "Beacon Hill," which follows the political world in Boston, Massachusetts. Filming is set to begin later this fall in and around Boston.
Friday, June 28, 2013 1:15 AM EDT
Ratings Report for the Week of June 17-21, 2013
Wednesday, June 26, 2013 5:30 PM EDT
Longtime actor Jerry Ayres — also known as Gerald Holt Ayres — died of natural causes at his home in Valley Village, California, on May 14. Soap fans may remember Ayres as "Dynasty's" Tom, as "General Hospital's" David Hamilton, which he played rom 1978 to 1979, or as "The Bold and the Beautiful's" Conway Weston, which he played from 1987 to 1988.
Wednesday, June 26, 2013 2:46 AM EDT
She makes motherhood look effortless and just won her fifth Emmy, making everyone wonder if there's anything "The Bold and the Beautiful's" Heather Tom (Katie Logan) can't do. Well, apparently not, as she's also quite the interior design expert, which she has proven alongside her husband, James Achor, in the pair's new HGTV design show, "Renovation Unscripted." But don't fret if you missed the premiere of the fun reality series: HGTV is airing episodes this weekend!
Monday, June 24, 2013 2:58 PM EDT
On Sunday, June 16, CBS' "The Bold and the Beautiful" and "The Young and the Restless" were the big winners at the 40th Annual Daytime Entertainment Emmy Awards, which celebrated the best in soaps, talk, game shows and more. In celebration of their multiple Emmy wins, CBS has released promos for both "B&B" and "Y&R," which includes highlights for the entire CBS Daytime lineup. In addition to the CBS soaps, NBC has released a promo highlighting "Days of our Lives'" win for Outstanding Drama Series and Chandler Massey's (Will Horton) second win for Outstanding Younger Actor in a Drama Series.
Friday, June 21, 2013 4:16 PM EDT
On Today's episode of "The Bold and the Beautiful," Darin Brooks debuted as Wyatt Fuller, who Hope Logan (Kim Matula) got more than an eyeful of while the sexy man was taking a shower outdoors.
Friday, June 21, 2013 9:17 AM EDT
For the week of June 10-14, 2013, CBS Daytime once again led all networks in the households and total viewers. Consisting of soap operas "The Bold and the Beautiful" and "The Young and the Restless," game shows "Let's Make a Deal" and "The Price is Right" and talk show "The Talk," CBS was up week-to-week in viewers and the Women 25-54 demo. "Y&R" was up 5% in both viewers and women 25-54, while "B&B" was up 4% in viewers and 7% in women 25-54.