The Bold and the Beautiful

ALL THINGS RELATED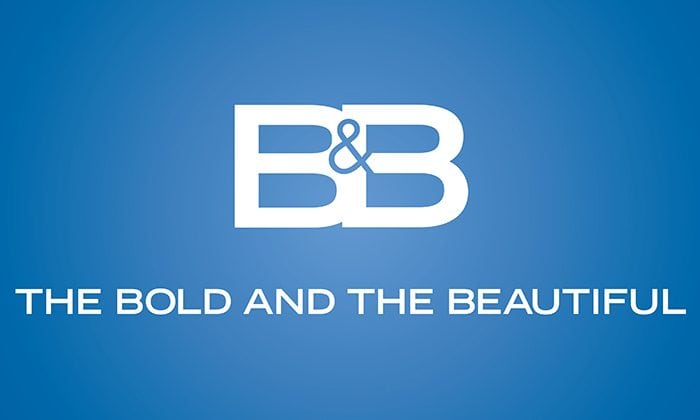 Thursday, September 25, 2014 3:16 AM EDT
Soap Opera Network
first
reported
on the possibility in early July, while speaking with "The Bold and the Beautiful" executive producer and head writer
Bradley P. Bell
, and now it is official: The daytime drama series will film a romantic story on the canals of Amsterdam the first week of October, the soap announced yesterday, September 24.
Tuesday, September 23, 2014 4:47 PM EDT
All we can say about the season three finale of TNT's primetime soap, "Dallas," is holy sheep sh*%#t! A promo for the popular series teased that an Ewing was going to die in last night's September 22 episode, and by golly, the show followed through: Christopher Ewing (played by former "Passions" star
Jesse Metcalf
) died in a fiery car explosion, much to the horror of audiences everywhere!
Tuesday, September 23, 2014 4:36 PM EDT
Famous funnyman
Fred Willard
is set to make his "The Bold and the Beautiful" debut as Eric's (
John McCook
) brother, John Forrester, next week! To celebrate his arrival,
Soap Opera Network
took part in a special press event where the celebrated comedian shared all the deets about his daytime gig, including working with the sudser's cast, staying PG for family audiences and what viewers can
really
expect from the zany character once he crashes Forrester Creations. Read on for the scoop!
Friday, September 19, 2014 5:21 PM EDT
Ratings Report for the Week of September 8-12, 2014
Friday, September 12, 2014 8:57 PM EDT
Ratings Report for the Week of September 1-5, 2014
Tuesday, September 9, 2014 3:34 PM EDT
Say goodbye to "The Bold and the Beautiful's" Katherine Kelly Lang and her alter ego, Brooke, because the actress is leaving the show to take part in the Italian version of "Dancing With the Stars!"
Saturday, September 6, 2014 4:55 PM EDT
Ratings Report for the Week of August 25-29, 2014 NOTE: Please do not copy and paste the entire ratings.  Thank you. Numbers are based on Live+Same Day ratings (Compared to Last Week/Compared to Last Year) Total Viewers 1. Y&R 4,425,000 (-43,000/-193,000) 2. B&B 3,463,000 (-27,000/-129,000) 3. GH 2,872,000 (+92,000/+199,000) 4. DAYS 2,247,000 (-143,000/-172,000) Households 1. Y&R 3.3/11 (same/same) 2. B&B 2.6/9 (same/same) 3. GH 2.2/7 (+.1/+.1) 4. DAYS 1.8/6 (same/same) Women 18-49 Viewers 1. Y&R 757,000 (-9,000/-1,000) 2. GH 640,000 (+29,000/+4,000) 3. B&B 613,000 (+13,000/-52,000) 4. DAYS 478,000 (-12,000/-51,000) Women 18-49 Rating 1. Y&R 1.2/9 (same/same) 2. B&B 1.0/7 (+.1/same) 2. GH 1.0/7 (same/same) 4. DAYS 0.7/5 (-.1/-.1) <—— ties low Women 18-34 Viewers 1. Y&R 195,000 (+25,000/-8,000) 2. GH 172,000 (+3,000/-51,000) 3. B&B 171,000 (+25,000/-15,000) 4....
Thursday, September 4, 2014 1:28 PM EDT
Antonio Sabato Jr. (ex-Dante Damiano, "The Bold and the Beautiful;" ex-Jagger Cates, "General Hospital") has just recently been announced as a contestant on the 19th season of ABC's "Dancing With the Stars," but that's not all that's been keeping the former "Melrose Place" actor busy: He also has a brand new syndicated home improvement show debuting next week!
Thursday, September 4, 2014 12:40 PM EDT
Season 19 of ABC's "Dancing With the Stars" will be hot, hot, hot! This season's cast was announced today, and in addition to the many well-known celebs putting their hat in the ring for the popular mirror ball award are two former soap stars who will be hitting the dance floor, as well!
Friday, August 29, 2014 6:44 PM EDT
Ratings Report for the Week of August 18-22, 2014
Thursday, August 28, 2014 4:33 PM EDT
With the final days of summer upon us, many across the nation are gearing up to head to the beach or have one last BBQ before returning to the office or school to tackle responsibilities of the mind next week, with Labor Day being the official holiday of rest for the working class in America. Unfortunately, for those staying home on Monday, September 1, in order to catch up on their favorite soaps, you'll either be seeing a repeat of "General Hospital" on ABC or no soaps at all on CBS and NBC.
Wednesday, August 27, 2014 12:28 AM EDT
"The Young and the Restless'" Joshua Morrow (Nicholas Newman) was nominated for the ALS Ice Bucket Challenge by CBS Daytime Senior Vice President Angelica McDaniel and he's gladly accepted!
Tuesday, August 26, 2014 9:03 PM EDT
Last week "General Hospital" executive producer Frank Valentini revealed that there will be plenty of villains hanging around the denizens of Port Charles this fall and he wasn't kidding. While a show rep issued a "no comment" when contacted by Soap Opera Network, actress Robin Mattson announced on her Facebook page yesterday that she is returning to the daytime soap as Heather Webber in the near future. "Heather is returning to GH soon!" read Mattson's Facebook posting. Fans last saw Heather in February, when she was carted off to jail.