Taye Diggs

ALL THINGS RELATED
Wednesday, December 10, 2014 8:00 PM EDT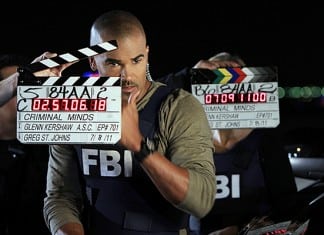 On Tuesday, December 9, the National Association for the Advancement of Colored People (NAACP) announced the nominees for the 46th Annual NAACP Image Awards. For the first time since at least 1994, when the category was first recognized, no actor or actress from a daytime drama series was nominated in the Outstanding Actor or Outstanding Actress in a Daytime Drama Series following the organizations decision not to include the categories this year. Representatives for the NAACP have yet to officially comment on the matter at press time.
Thursday, April 2, 2009 3:03 AM EDT
After 72 years on air between radio and television, CBS's "Guiding Light" will cease broadcasting on the CBS Television Network due to low ratings. Love may save the world, but apparently it wasn't enough to save television's longest running daytime drama. Even with having its name published in the Guinness World Record Book and winning three Daytime Emmy's for Best Drama Series (the most recent being in 2007), "GL" found itself unable to withstand the mass exodus of viewers from the traditional daytime soap format in recent years.