Topic: Steven Spielberg
Friday, May 17, 2013 @ 11:11 AM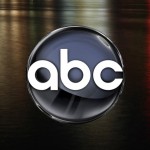 ABC has consistently brought soap-worthy programming to primetime ("Desperate Housewives" and "Revenge," to name but two), and the schedule for this fall is no different: Intermixing with popular mainstay shows like "The Middle," "Modern Family," and "Grey's Anatomy," come thirteen brand new shows, a few of which may spur "General Hospital" and other daytime soaps to come to mind! And Wendy Moniz (ex-Mayor Finn, "One Life to Live," ex-Dinah Marler, "Guiding Light") strengthens the soap/primetime connection with a role in the new drama, "Betrayal." Read on to get the exciting details!
Friday, February 3, 2012 @ 5:30 PM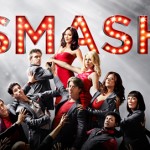 As previously reported, Thorsten Kaye has landed a recurring role on NBC's highly-anticipated new musical drama, "Smash." In case you have lost all contact with American media during the past three months of promotions for "Smash," the series that heralds Steven Spielberg as an Executive Producer debuts "the Monday after the Superbowl" (February 6). Kaye will be playing the love interest of producer Eileen Rand, played by Academy Award winner Angelica Huston. This afternoon, a reliable source close to the actor revealed a few new details about the role.