"I wish she'd tell me what she was thinking" are the first spoken words in the teaser trailer for the upcoming  film "On Air" by Paos Revolution, a new production company formed by Jordi Vilasuso ("All My Children," "Guidiing Light") and acting coaches from "AMC" and "General Hospital." The film will tell the fictionalized story of life after a popular soap opera gets canceled and how the stars of the program are forced to move on.
In the teaser, Vilasuso is joined by former "AMC" co-star Alicia Minshew, whose character says that she "gave ten years of [her] life to that show. I still can't believe we got canceled." While the line provides an unintentional punch to soap fans still reeling from the loss of the ABC drama series as Minshew portrayed Kendall Hart on the program for nearly ten years, it does show that life does go on. While we will no longer be seeing some of our favorite stars portraying some of our all-time favorite characters, the business of soaps will continue in one form or another.
With word of Sean Kanan returning to "General Hospital" next month in an as yet to-be-determined role, despite portraying AJ Quartermaine 15 years ago on the drama series, I recently noted an uncanny similarity Kanan currently has with former co-star and on screen brother Steve Burton.
With Burton departing the role of Jason Morgan and rumors of Kanan set to take over the role, a recent promo shot of Kanan has one wondering if in fact he does return as a recast Jason, if fans will really notice much of a difference.
For more than 12 years Sean Kanan has been portraying the role of the flawed Deacon Sharpe on CBS' "The Bold and the Beautiful" and "The Young and the Restless," but for fans of "General Hospital" he is best known for his portrayal of AJ Quartermaine. Last seen in 1997 as AJ went toe-to-toe with Carly Roberts (now Carly Jacks) as played by Sarah Brown, fans were shocked to find the role recast with actor Billy Warlock. According to published reports, Kanan had been fired by then executive producer Wendy Riche because of issues relating to alcohol use. In 2005, Warlock's AJ was killed off by a psychotic psychiatrist, but after a 15 year absence from the canvas does Kanan's return mean the show has decided to undo AJ's death?
In an interview with TV Guide's Michael Logan, Kanan says, "'GH' is one of those places I never thought I'd see again and that makes what's happened even more exciting. My life has changed completely since those days. I'm newly married and have a baby on the way. I also have an 11-year-old daughter and four stepchildren. I'm not the guy I used to be." It was announced last week that Kanan and his new bride Michele were expecting their first child together.
Earlier this week Kanan returned to "B&B" for a short stint as Deacon prepares to close out another chapter of his life. When he returns to "GH" expect to see Kanan for the long haul. "Frank [Valentini, Executive Producer] also put his money where his mouth is and gave me a contract," says Kanan. "These days, in this environment and this economy, there are not a lot of soap contracts being handed out. So, needless to say, I'm extremely happy. I can't wait to see what the writers come up with!"
Kanan is scheduled to mark his return to the ABC drama series on Monday, October 29. One week earlier (Monday, October 22), former co-star and on screen brother Steve Burton, who has portrayed Jason Morgan on the soap for more than 20 years, will end his run as he and his family move to Tennessee.
ABC has not commented on whether Kanan is returning as AJ, a new character or quite possibly a recast Jason Quartermaine.
TV Guide's Michael Logan pulls off another exclusive! In an interview with Steve Burton, the actor reveals that he has in fact decided to leave ABC's "General Hospital" after two decades at the drama series. First joining the cast in 1991, Burton had portrayed the role of Jason Quartermaine turned Morgan. He left the series in 2000, but returned in 2002, and has remained at the show ever since. He's also appeared on the "GH" spinoff, "General Hospital: Night Shift," during the SOAPnet original series' first season.
According to Burton, it was his contract coming up and his desire to move his family to Tennessee that resulted in him making this important life changing decision. "I've been through 21 years of ups and downs with 'GH' — regime changes, cast and crew changes, budget cuts, shakeups of one kind or another, and it's been nothing but a huge positive in my life and for my family. I have no complaints, no negative feelings at all. But it's time to go. I'm going to take some time off and do nothing but relax, just enjoy life a little bit with my wife and kids," said Burton to TV Guide.
The actor also revealed that his next career move will be working on a project with James Franco (ex-Franco) and Jill Farren Phelps (former executive producer of "GH," now at the helm of "Y&R"). "Jill went off and did that telenovela 'Hollywood Heights' [at Nickelodeon] and James did a day's work there. Suddenly he decides he wants to make one of his own novelas through his production company and we're like, 'Huh?' So the three of us collaborated on an idea and came up with a really good one. Jill will EP it, I'll produce and star in it and so will James. We'll be able to get a lot of great cameos and guest stars because of James' connections. It'll be a fun show to do."
As for rumors of him possibly joining "Y&R," Burton says, "Jill is one of my dearest friends. [Laughs] I'm never going to say never because , as soon as I do, I'll be popping up over there! Here's the thing: As cool as it was to know I had a nice, cushy place to go every day with 'GH,' I think it's going to be just as cool to not have a nice, cushy place to go every day. I like not knowing what's next for a change. I'm jumping off a cliff in a total leap of faith."
Burton is expected to complete filming at "General Hospital" on Tuesday, September 25, but he has informed the show that, if necessary, he would be willing to stay on little longer to help wrap his characters storyline. Whatever the case may be, look for the actor to air through at least the end of October or sometime in November.
UPDATE, 9:43 PM ET: Should Burton ultimately depart "GH," as rumored… Soap Opera Network is hearing rumblings of the actor heading to "The Young and the Restless" now that Jill Farren Phelps is EP'ing the CBS soap. Phelps had been the executive producer of "GH" from 2001-2011.
PREVIOUS, 8:48 PM ET: Daytime Confidential is reporting that ABC's "General Hospital" and Steve Burton (Jason Morgan) may part ways as the show has been unable to broker a new deal with the actor.
"Steve and ABC have been negotiating for quite some time and it doesn't look like he's going to stay," said a source to DC.
Should Burton depart "GH," it would mark the end of a nearly two-decade long career at the drama series. First joining the cast in 1991, Burton left the series in 2000. He returned in 2002, and has remained at the show ever since. He also appeared on the "GH" spinoff, "General Hospital: Night Shift," during the SOAPnet original series' first season.
A representative for "General Hospital" was unavailable for comment at press time.
On Saturday, July 23, 2011, "General Hospital" held its annual fan club weekend event at the Sportmen's Lodge Event Center. Incidentally, in the year that followed many were left wondering if the 2012 event would ever come to be amidst all the drama and rumors surrounding the cancellation, reincarnation (through the Disney/ABC Television Group/Prospect Park Productions deal that wasn't) and ultimate demise of "All My Children" and "One Life to Live" and the possible effect it would have on "GH" itself. On July 21, 2012, "GH" did indeed holds its annual fan event – again at the Sportsmen's Lodge Event Center – with a renewed focus and much hope for the future.
"General Hospital" cast members Steve Burton (Jason Morgan), Rebecca Herbst (Elizabeth Webber), Kelly Sullivan (Kate Howard/Connie Falconeri), Scott Reeves (Steve Webber), Lisa LoCicero (Olivia Falconeri), Jason Thompson (Patrick Drake), Dominic Zamprogna (Dominic Falconeri), Chad Duell (Michael Corinthos), Jen Lilley (soon-to-be ex-Maxie Jones), Drew Cheetwood (Milo Giambetti), Rebekah Montoya (Delores Padilla), Brandon Barash (Johnny Zacchara), Bradford Anderson (Damien Spinelli), Sean Blakemore (Shawn Butler), Laura Wright (Carly Jacks), Julie Marie Berman (Lulu Spencer-Falconeri), Haley Pulos (Molly Lansing), Erik Valedez (Trey Mitchell), Robin Mattson (Heather Webber), Nathin Butler (Ewen Keenan), Lindsey Morgan (Kristina Corinthos) and Richard Steinmetz (Joe Skully Jr.), were joined by "One Life to Live" turned "GH" stars Kristen Alderson (Starr Manning) and Michael Easton (John McBain), along with the soaps new executive producer Frank Valentini, on the stage as they greeted some of the soaps biggest fans.
For more than half an hour they all took fan questions, while Erik Valdez created a running joke within their answers alluding to shirts coming off. Of course, it couldn't be helped as Valentini revealed a new boxing set had been built similar to the steam room set seen frequently on "OLTL." Maurice Benard (Sonny Corinthos) arrived late and was only on hand for the fan autograph signing sessions that took place immediately afterward.
Before Bradford Anderson took the reigns from "GH" Fan Club President Debbie Morris, Valentini was asked if he wanted to say a few words to the audience gathered. While he kept his responses short and sweet, he did reveal that he had arrived late to the party due to an important commitment. "I was at the Director's Guild meeting this morning with some of the directors from daytime," he said referring to the Director's Guild of America (DGA), which is the union that represents directors in movie and television productions – despite being an executive producer, Valentini frequently directs episodes of his soap operas. "This is my first fan club event. I'm really excited about the show and I'm excited about this cast and I think it' a great day for celebration, so don't let me get in the middle. Let me share it with you," Valentini concluded.
Despite receiving pre-prepared questions, Anderson decided to take the unusual approach of giving the fans the chance to ask their own. He walked around the room and had each person he chose say their name and ask their question of a "GH" cast member. The first question asked was how much time the cast have off each year. While the question was directed at the entire cast it was agreed, in particular by Burton and Zamprogna, that Bradford should be the one to answer it for them. "As you guys know, we have a new episode practically everyday. So that means we have to make a new episode practically everyday, and what we're doing now is we're trying to do more in less time so that we can save money to keep our fare show on the air for all of you," the actor answered.
Thanks to the presence of Valentini some of the questions directed at the cast ended up being directed at him instead – in part due to Burton's insistence on Valentini answering one particular question that referenced the timeslot change for the soap. The exact question was "Do you think the change in the timeslot for 'GH' is gonna screw up the ratings?" Burton, deciding it wasn't something he could answer, immediately jumped up and over the legs of his co-stars to hand the microphone over to his boss who was all the way across the other side of the stage. As fans and cast members laughed over Burton's gesture, Anderson joked "Aren't you glad you showed up Frank?" Always the trooper, Valentini said "I think there is always risks in having a timeslot change, but I believe that our audience is loyal enough, but more importantly smart enough, to say 'okay, now we have to watch GH at 2 so we'll take our naps at 2, we'll take our lunch at 2, we'll take our breaks at 2.' Here on the west coast it's at 1 o'clock and I think that'll be better. I actually think on the west coast it'll be better for us than on the east coast, where it'll be more of a challenge."
While not giving anything away, Valentini did reveal that "we have a really great story that's gearing up for the fall and we're going to get a lot of promotion from the the network," which according to the producer includes the recent blurbs popping up that reminds viewers of the change just before the end of each episode of the soap.
Q&A Highlights
"I would love to play Johnny [Brandon Barash] because I love how he mixes his bad boy with his charm and sexiness and then he gets to flirt with all the girls in the cast," said Rebekah Montoya, who was asked which character she would love to play other than her own. Bradford Anderson responded with a joke that it could also be that Barash has "phenomenal chest hair."
Although he was hosting the Q&A, Bradford Anderson couldn't hide from another question from a fan. This time the actor was asked which version of Spinelli does he prefer portraying on the soap, "Do I like geek Spinelli or like just ridiculously weird Spinelli? The Jackal P.I. storyline was fun just because it was a challenge for me and I got to wear clothes that fit, so that was cool. It's fun to go off in a different direction, but it's always nice to come back home to my geeky self."
New to the cast, Erik Valedez was asked about playing a such a sleaze! "It's a lot of fun to play a sleaze because I'm really not that guy in real life, I promise you," the actor joked. "It really is a lot of fun to come in and play such a jerk. With that said, stay tuned! There's going to be a lot more revealed about this jerk/sleaze bag Trey and I think I take my shirt off a time or two, so maybe you guy's should keep watching." Thanks to Valdez, more shirtless responses would soon follow.
Kristen Alderson was asked about leaving the east coast and no longer working with her brother (Eddie Alderson, who portrayed Matthew Buchanan on "OLTL"). "Well, I still live with my brother so I see him every day," Alderson said in a joking manner. "I grew up on 'One Life to Live,' and that was an amazing experience. It was definitely a big move in my life but L.A. couldn't be any better than it already is. I love the weather, and I love this cast and crew. They've been so welcoming to me."
Next up was Robin Mattson, who was asked how much fun she was having with playing crazy Heather Webber. "It's pretty fun!" Mattson said enthusiastically. "Well let's see, I get to work with Roger Howarth and Tony Geary. That's especially fun, in addition to having a wonderful son [Mattson said referring to Scott Reeves as Steven Lars] and his lovely girlfriend, who have been so gracious and generous with themselves in real-life to me, so I made some new friends and it's been great to join some old friends and enjoy good times again."
Fans may have noticed an absent Sean Blakemore on the "GH" canvas, but it's not because they don't want to use him – he's just an in demand actor! Blakemore was asked about his disappearance from the soap and let Valentini, like Burton before him, answer the question. "Just so you know, even before I started on the show, I got a call from Sean's agent asking to let Sean go and do a movie. I said, 'you know what, you got to let people do things and spread their wings' and it wasn't for a long period of time, but he went and shot a movie. He went and had a great time. As you know it takes time to build things and right now we're in the process of building something that I think you'll really like," said Valentini to the pleased audience. "What Frank said is absolutely true. You guy's are going to be very pleased. There's a lot of fun stuff coming up…interesting and I think I may have a shirt off? You guys will be excited. There's a lot of funs tuff coming up in the fall," said Blakemore adding to Valentini's statement. "Sounds like everyone's having a shirtless scene…I'm not! I subscribe the the Steve Burton method. I won't take my shirt off," Anderson jokingly said afterward.
I was sitting in the dressing room and I was thinking 'I can't do this,' and then the news broke that I booked it [the role of Maxie] so I was like 'god I got to go upstairs and do this, I can't give it away!' and everyone was so kind and so welcoming and no one ever made me feel awkward in an awkward circumstance," said Jen Lilley when asked about what was going through her head as she was about to take on the role of Maxie Jones from Kirsten Storms, who had gone on medical leave at the time.
A fan of Jason and Sam wanted some intel on where the cards land in the couple's future, but Steve Burton stated "We have been advised by Frank Valentini not to answer those questions, so if you want to tweet him please feel free. He does respond every now and then. He's very interactive socially on the networks also."
The ultimate question fans have been asking about since 2001, when it was last seen, was whether or not the show plans on bringing back the uber popular Nurse's Ball event. The question was of course directed at Frank Valentini. "I'll just say this, I love music and I love Nurses."
On a posting on the Official "General Hospital" fan club web site, Debbie Morris revealed that "Yes, we are already working on plans for a fabulous 50th Anniversary Fan Club Weekend, like no other….so stay tuned!" If you were unable to attend this year's festivities, make sure to keep one weekend in July 2013 (TBD) on your radar so you can go next time.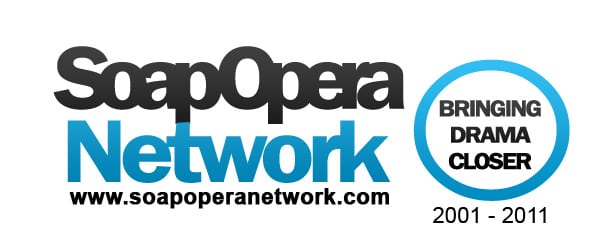 (SoapOperaNetwork.com) — October 8, 2011 marks the tenth anniversary of Soap Opera Network, an online magazine celebrating the world of soaps past, present and future.
Soap Opera Network began as an online message board on the then popular ezBoard (now called Yuki) platform by two individuals that wanted to start a more industry based discussion forum for fans of the soap opera genre with the idea that not only could one discuss the comings, the goings or the general news of the day, but have the opportunity to learn more about the names, the faces and the minds of the people that help make daily dramatic serials happen year in and year out. At launch, soap operas "All My Children, "As The World Turns," "The Bold and the Beautiful," "Days of our Lives," "General Hospital," "Guiding Light," "One Life to Live," "Passions," "Port Charles," and "The Young and the Restless" were on the schedules of television networks ABC, CBS and NBC.
In November 2002, Soap Opera Network left ezBoard and became its own .com service.
Thanks to elaborate databases such as a ratings archive (how soaps rated over the years), episode count archive (who appeared in episodes of a soap opera each and every month and year), its end credit archive (who wrote, directed or produced each episode), including a listing of episode writers and directors along with profile pieces on more than 80% of the writers, producers and directors, Soap Opera Network has cornered the market on information surrounding the inner workings of the soap opera format.
Over the course of its ten years, Soap Opera Network has interviewed a number of daytime's biggest stars and behind the scenes personnel including Susan Lucci, Erika Slezak, Melody Thomas Scott, Maurice Benard, Steve Burton, Sarah Brown, Hillary B. Smith, Robert S. Woods, Ilene Kristen, Ken Corday, Cameron Mathison, Cady McClain, Eden Riegel, Judith Light, Bradley P. Bell, Brian Frons, Maria Arena Bell, Sherri Shepherd, Daniel Goddard, Greg Meng, Marlene McPherson, Darrell Ray Thomas, Nancy Curlee, Melissa Archer, Kristen Alderson, Julie Pinson, Ron Carlivati, Frank Valentini, Linda Dano and many more.
Current Soap Opera Network staff is as follows:
Xavier Toups, Co-Founder
Errol Lewis, Editor in Chief; General Hospital Editor; Days of our Lives Editor
Angela Rosa, Managing Editor; All My Children Editor
Scotty Gore, Managing Editor; One Life to Live Editor
Venus Stone-Cutter, The Young and the Restless Editor
Gehrig Burnett Jr., The Bold and the Beautiful Editor
(SoapOperaNetwork.com) — On Monday, May 23, three days after news broke that Ingo Rademacher (Jasper 'Jax' Jacks) had been fired by ABC's "General Hospital," Soap Opera Network tweeted that we had exclusively learned that Vanessa Marcil Giovinazzo (Brenda Barrett Corinthos) would be the next actor leaving the daytime drama series. On Thursday, May 26, just before the long Memorial Day Weekend, the actress confirmed our report when she revealed that her days with the soap were numbered via her Twitter page. Interestingly, the actress has been tweeting up a storm since revealing the news while keeping mum for nearly 3 months on her twitter account (it had previously been crickets since February of this year). Marcil Giovinazzo's confirmation follows months of rumors since she revealed in an interview with Access Hollywood Live back in March that she was on her way out.
"I came back to honor my roots. These are the people that I grew up with. I haven't been a regular on the show in 13 years. It was like going to an incredible high school reunion," said Marcil Giovinazzo of her time back at the Prospect Studios where "GH" is filmed in her AHL interview. "We had so much fun. I have so much respect for these people. They work so hard. I loved being there. We shot the wedding for seven days. We just had the best time. There were all these insane things that happened and now after the wedding, there's a lot of drama because now my time [on 'General Hospital'] is almost done."
In a tweet posted on Tuesday, June 7, the actress revealed her last tape date will be this Thursday, June 9. "Thank you 'GH' for a great year. Best cast and crew in the world and in my heart forever," she commented after revealing the date.
In the days leading up to her exit, the actress showed her appreciation for her co-stars, fans and crew including "General Hospital" executive producer Jill Farren Phelps. "My final days are near… will miss Maurice [Benard] and cast with every cell of my being. Should I keep Brenda's thigh high stilettos?" was just the beginning of numerous tweets made by the actress back on May 26. It was followed up by the revelation that she'd be working on a cartoon series post "GH." In her tweet to follower nygall33, Marcil Giovinazzo stated she was "working on an animated children's show that I wrote with my sister and my son. GAGOO AND THE LAND OF CHOICES
" On Farren Phelps, the actress said "My boss Jill says door is open.
She"s lovely." On Friday, May 27, Marcil Giovinazzo revealed that Steve Burton (Jason Morgan) "got me through first 3 months here. He's breathtakingly talented. Wish we had gotten more together."
While a "GH" representative was unable for comment at press time nor do we expect to receive one on this matter as it is ABC policy not to respond to actor tweets, look for Vanessa Marcil Giovinazzo to last air in mid-to-late-July as the soap currently films 5 weeks ahead of airdate.
Who hogged the most airtime in all of 2010? Steve Burton slips out of the number one slot due to competition from a relatively new co-star's record-breaking year.
As the year 2010 came to a close, so did a years worth of tracking appearances of contract and recurring actors on daytime's remaining soap operas. "General Hospital's" Dominic Zamprogna (Dante Falconeri) and Steve Burton (Jason Morgan) top the list of appearances in 2010 as the male duo from the ABC soap respectively appeared in 234 and 224 out of 249 episodes. Those totals denote a noticeable rise from the amount of episodes 2009′s leaders Burton (208) & "Days of Our Lives" Arianne Zucker (Nicole Walker; 207) appeared in. In 2010, airing in 234 episodes, Zamprogna also beat the record formerly held by "All My Children's" Alicia Minshew (Kendall Hart Slater) and Lindsay Hartley (as Theresa Lopez-Fitzgerald on NBC's "Passions") for most appearances in a year; Hartley appeared in 233 episodes in 2006 and Minshew appeared in the same amount of episodes in 2007. Enjoying an eight month long maternity leave in 2010, Minshew missed the list this year. Meanwhile, swapping from NBC to ABC and the time off in-between kept Hartley off the 2010 list, as well. ABC, CBS and NBC produced between 249 and 252 episodes of soap opera hours for each soap (except for the canceled CBS sudser "As the World Turns") last year.
Who hogged the most airtime in all of 2009? After years of coming in second to his female counterparts, did "General Hospital's" Steve Burton edge out the competition in 2009?
As the year 2009 came to a close, so did a years worth of tracking appearances of contract and recurring actors on daytime's remaining soap operas. "General Hospital's" Steve Burton (Jason Morgan) and "Days of Our Lives" Arianne Zucker (Nicole Walker) top the list of appearances in 2009 as the duo respectively appeared in 208 and 207 out of a little over 250 episodes of soap opera hours produced for each soap (except for the canceled CBS sudser "Guiding Light") last year.