via Press Release
ABC'S "THE VIEW" WELCOMES THE CAST OF "DOWNTON ABBEY," LIVE DECEMBER 10

ABC's Annual "Home for the Holidays" Campaign Celebrates Two Talented U.S. Veterans, Dec. 13

Backstreet Boys Perform Live, Dec. 12

Clinton Kelly, Trista Sutter and Hilaria Baldwin Guest Co-Host

"The View," a live, one-hour daily talk show from ABC, features hosts Barbara Walters, Whoopi Goldberg, Sherri Shepherd and Jenny McCarthy. It's the original forum in which real women discuss everyday issues, share their opinions and engage in colorful conversations. "The View," broadcast in HDTV and produced in 2-channel stereo sound, is now available to watch online daily at 4:00 p.m., ET/1:00 p.m., PT on ABC.com. "The View" is produced by ABC and Ms. Walters' Barwall Productions, with Ms. Walters serving as executive producer along with Bill Geddie, who also serves as executive producer for "The Barbara Walters Specials." "The View" is directed by Mark Gentile. For breaking news and updated videos follow "The View" (@theviewtv) and hosts Barbara Walters (@BarbaraJWalters), Whoopi Goldberg (@WhoopiGoldberg), Sherri Shepherd (@SherriEShepherd) and Jenny McCarthy (@JennyMcCarthy) on Twitter.™

It's the most wonderful time of the year and "The View" wants to see Santa's merriest moments spreading the holiday cheer. Viewers are encouraged to Tweet or Instagram photos with #TheView or submit to [email protected] for the chance they'll be featured on the show, Dec. 9-13.

"The View" wants to hear from you. Tweet #theview during the live broadcast and selected viewer tweets will appear on screen during the show.

Scheduled guests for the week of DECEMBER 9-13 are as follows (subject to change):

MONDAY, DEC. 9 – Guest co-host Clinton Kelly (ABC's "The Chew"); Garth Brooks ("Blame It All On My Roots"); Nicole "Snooki" Polizzi and Jenni "JWOWW" Farley ("Snooki & JWOWW") joined by their fiancés; a holiday performance from Johnny Mathis.
On Wednesday, October 23, "General Hospital's" Jason Thompson (Patrick Drake) will be giving ABC's "The View" a male perspective on the day's hot topics as the daytime star is scheduled to co-host the chatfest alongside Sherri Shepherd, Jenny McCarthy and Whoopi Goldberg. The Canadian born actor will also be chatting it up with the stars of ABC's "The Middle" as the cast celebrates the show's 100th episode airing that night.
ABC's "The View" is hosting a very special "Guy Friday" episode, and guess who's popping in to co-host? The beloved Patrick Duffy (Bobby Ewing, "Dallas;" ex-Stephen Logan, "The Bold and the Beautiful")!
On the show, which regularly features co-hosts Barbara Walters, Whoopi Goldberg, Joy Behar, Elisabeth Hasselbeck and Sherri Shepherd, Duffy will help the team tackle subjects like the latest in sneaker fashions and how to talk to your kids about sex. But the highlight will no doubt be when Harrison Ford and Chadwich Boseman join the group to promote their latest film, "42."
(SoapOperaNetwork.com) — Jack Wagner, 52, is a soap opera legend and singer, but for millions of viewers he's a dancing star courtesy of ABC's "Dancing with the Stars." The actor joined the 14th cycle (season) of the reality-competition series along with such celebrities as Melissa Gilbert (actor, "Little House on the Prairie"), Sherri Shepherd (talk show host and actress, "The View"), Jaleel White (actor, "Family Matters"), Gladys Knight (singer), Donald Driver (NFL star, "Green Bay Packers"), William Levy (latin soap star), Katherine Jenkins (opera star), Gavin DeGraw (singer), Martina Navratilova (tennis star), Roshon Fegan (actor, "Shake It Up!) and Maria Menounos (TV host and correspondent), but what fans truly want to know is if Wagner is heading back to ABC's "General Hospital" after being taken off contract by CBS' "The Bold and the Beautiful" in early February.
In promotion of "Dancing's" current season each celebrity is taking part in "You Tweeted, They Answered," a taped segment in which they answer questions provided to them by "Dancing with the Stars'" Twitter followers (@DancingABC). Of the three questions Wagner answered none was as attention grabbing for soap fans, in particular those watching "General Hospital" (in which Wagner portrayed Frisco Jones off and on from 1983 to 1995), as the one pertaining to his possible return to the soap that put him on the map. When asked if he "would you ever consider coming back to "General Hospital," Wagner stated "Frisco's never dead, man! He's right here! Yeah!" While that isn't an outright yes, or much of an answer in itself, it does help that "Dancing" is on the same network as "GH" and with Kristina Wagner (Felicia Jones) reportedly returning to the soap in late April the possibilities are endless. If you want to ask Wagner your own question, he's always available online @JackWagnerHPK.
In addition to his Emmy nominated stint on "General Hospital," Wagner portrayed the Emmy nominated role of Dominick "Nick" Marone on CBS' "The Bold and the Beautiful" and was the much beloved and hated Dr. Peter Burns on the FOX primetime soap "Melrose Place." Other soap stints include appearances in NBC's short-lived primetime soap "Titans" and daytime soap "Sunset Beach."
Fans can vote for Wagner each week via telephone or text message until an hour after the Monday performance broadcast of "Dancing with the Stars" based on their local time zones. To vote by text message, text the word "VOTE" using the information below:
Telephone #
Text-in Code
800-868-3402


800-VOTE4-02

3402
*Message and data rates may apply.
Online voting, however, is open from the beginning of the Monday performance show until 11:00 AM ET/8:00 AM PT the next day (morning of the Tuesday results show). To vote online, you must create a username and provide a valid email address at ABC.com. You can also connect your Facebook or Twitter account to your ABC.com account and login to vote (find out how).
Watch Wagner dancing the Jive with his professional partner Anna Trebunskaya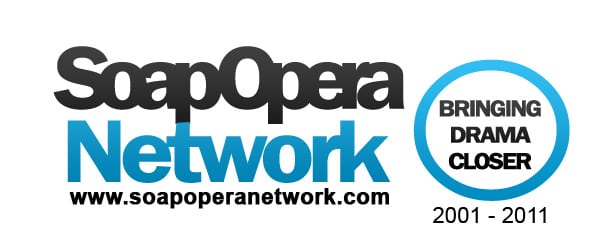 (SoapOperaNetwork.com) — October 8, 2011 marks the tenth anniversary of Soap Opera Network, an online magazine celebrating the world of soaps past, present and future.
Soap Opera Network began as an online message board on the then popular ezBoard (now called Yuki) platform by two individuals that wanted to start a more industry based discussion forum for fans of the soap opera genre with the idea that not only could one discuss the comings, the goings or the general news of the day, but have the opportunity to learn more about the names, the faces and the minds of the people that help make daily dramatic serials happen year in and year out. At launch, soap operas "All My Children, "As The World Turns," "The Bold and the Beautiful," "Days of our Lives," "General Hospital," "Guiding Light," "One Life to Live," "Passions," "Port Charles," and "The Young and the Restless" were on the schedules of television networks ABC, CBS and NBC.
In November 2002, Soap Opera Network left ezBoard and became its own .com service.
Thanks to elaborate databases such as a ratings archive (how soaps rated over the years), episode count archive (who appeared in episodes of a soap opera each and every month and year), its end credit archive (who wrote, directed or produced each episode), including a listing of episode writers and directors along with profile pieces on more than 80% of the writers, producers and directors, Soap Opera Network has cornered the market on information surrounding the inner workings of the soap opera format.
Over the course of its ten years, Soap Opera Network has interviewed a number of daytime's biggest stars and behind the scenes personnel including Susan Lucci, Erika Slezak, Melody Thomas Scott, Maurice Benard, Steve Burton, Sarah Brown, Hillary B. Smith, Robert S. Woods, Ilene Kristen, Ken Corday, Cameron Mathison, Cady McClain, Eden Riegel, Judith Light, Bradley P. Bell, Brian Frons, Maria Arena Bell, Sherri Shepherd, Daniel Goddard, Greg Meng, Marlene McPherson, Darrell Ray Thomas, Nancy Curlee, Melissa Archer, Kristen Alderson, Julie Pinson, Ron Carlivati, Frank Valentini, Linda Dano and many more.
Current Soap Opera Network staff is as follows:
Xavier Toups, Co-Founder
Errol Lewis, Editor in Chief; General Hospital Editor; Days of our Lives Editor
Angela Rosa, Managing Editor; All My Children Editor
Scotty Gore, Managing Editor; One Life to Live Editor
Venus Stone-Cutter, The Young and the Restless Editor
Gehrig Burnett Jr., The Bold and the Beautiful Editor
As previously reported, "One Life to Live's" Kim Zimmer (Echo DiSavoy) is starring in the Off-Broadway play "Love, Loss and What I Wore" beginning tonight. Ticket prices for the play, which was written by Nora Ephron and Delia Ephron and is based on the best-selling book by Ilene Beckerman, currently goes for $79 but for fans of Zimmer you can receive a special discount.