Despite facing increased competition via ABC's growing "General Hospital" in most markets, CBS' "The Talk" celebrated Thanksgiving week (week of November 25 through 29, 2013) by generating its largest ever weekly audience in total viewers and capped its best-ever November sweep in viewers and the Women 25-54 sales demographic, according to Nielsen Live Plus Same Day ratings data.
While the soaps are all up year-to-year in total viewers and key sales demos, CBS' "The Talk" is also showing signs of solid growth. Last week (week of July 15-19, 2013), the daytime talk show, hosted by Sharon Osbourne, Aisha Tyler, Sara Gilbert, Julie Chen and Sheryl Underwood, recorded its largest weekly audience ever as the program averaged 2.62 million viewers.
According to Nielsen Media Research data released today, CBS' "The Talk" has delivered its second-biggest weekly audience in the show's history. "Talk," hosted by Sharon Osbourne, Aisha Tyler, Sara Gilbert, Julie Chen and Sheryl Underwood, averaged 2.54 million viewers* for the week ending July 12. The show averaged a 1.1/6 in Women 25-54 rating and a 0.7/4 in Women 18-49 rating.
The top winners from yesterday's 40th Annual Daytime Entertainment Emmy Awards most likely partied hard in celebration of their wins last night, but that didn't stop them from showing up on today's episode of CBS' "The Talk," to dish about the exciting event! Soap Opera Network attended the taping, and we've brought you some of the highlights from the special Emmy-themed show. Enjoy!
On the Friday, June 14 edition of "The Talk," Daytime Entertainment Emmy Awards co-host and Showbiz Tonight host, A.J. Hammer, stopped by CBS' "The Talk" to chat with the ladies (Sharon Osbourne, Aisha Tyler, Sheryl Underwood, Julie Chen and Sara Gilbert) about daytime biggest event!
"The 40th Annual Daytime Entertainment Emmy Awards" airs LIVE from the Beverly Hilton Hotel in Beverly Hills, CA tonight at 8:00 PM ET on HLN.
We're certainly hoping that the 40th Annual Daytime Entertainment Emmy Awards will feature tons of soap opera related content, but we don't want to forget about all of the other daytime programming set to shine during the big night! Several other categories will be celebrated, and HLN just released the list of presenters who will be handing out the coveted awards.
On Monday, June 17, CBS' "The Talk" will celebrate "The 40th Annual Daytime Entertainment Emmy Awards," with a special after-party that will include appearances by several of the nights biggest winners. This marks the second consecutive year in which "The Talk" pays tribute to Daytime Emmy Award winners from across all dayparts invited to appear live on the show following their industries biggest night.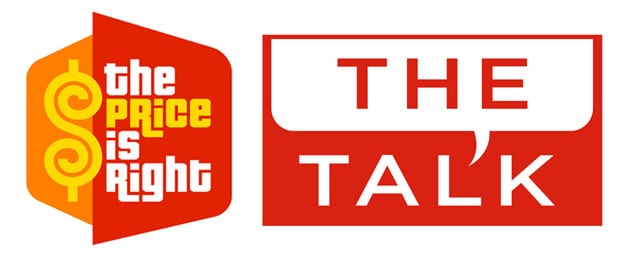 "The Young and the Restless" and "The Bold and the Beautiful" have had their fair share of daddy-centric storylines, and now two of CBS Daytime's other shows are trying to catch up! Just in time for Father's Day, both "The Talk" and "The Price is Right" will be featuring special "dad" episodes, and the latter will also be airing a special "high school graduates" episode.
Starting Monday, June 10 and extending all week long, "The Talk" co-hosts Julie Chen, Sara Gilbert, Sharon Osbourne, Aisha Tyler and Sheryl Underwood will take part in a game called "Who's Your Daddy?" where a mystery celebrity father will make a surprise appearance each day. Could it be Tom Cruise? Ben Affleck? Or even a hunky "Y&R" or "B&B" dad? You'll have to tune in each day to find out!

In addition to announcing more presenters for the "40th Annual Daytime Entertainment Emmy Awards," airing LIVE on Sunday, June 16 from 8-10:00 PM ET, HLN has also named "Good Morning America's Sam Champion and their very own A.J. Hammer and Robin Meade as hosts of the telecast. Additionally, the network has announced that Hammer will host the LIVE red carpert special "Showbiz @ The Daytime Emmys," which will lead into the awards telecast. Hammer is the host of HLN's "Showbiz Tonight" series airing Mondays through Thursdays from 11:00 PM – midnight, ET.

HLN, the host network of the annual Daytime Entertainment Emmy® Awards, has announced additional presenters for the awards telecast, now in its 40th year, presented live from The Beverly Hilton hotel in Los Angeles on Sunday, June 16, 8-10 p.m., ET/PT.