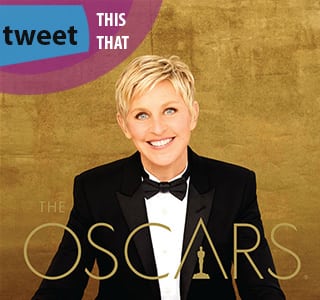 Not on Twitter? Following too many people that you're afraid you missed out on some of the best tweets? Do not fear, because "Tweet This, Tweet That" has returned!
Each week we'll compile some of the most hilarious, thought-provoking, controversial, or interesting tweets from your favorite daytime stars.
This week, your favorite soap actors past and present weigh in on the Golden Globes results and reveal their favorite Best Picture Oscar nominees!