Topic: Ringer
Friday, November 16, 2012 @ 5:21 PM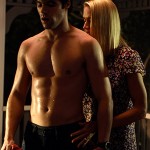 On Friday, November 23, which just happens to be the day after Thanksgiving, former "One Life to Live" star Nic Robuck takes on his dark side as the star of Lifetime Movie Network's world premiere movie "Dark Desire."
Monday, August 15, 2011 @ 12:58 PM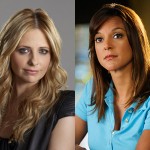 Earlier this month, Soap Opera Network reported that Sarah Michelle Gellar would be returning to "All My Children" for a cameo appearance before the Friday, September 23 finale, which is when the soap ends its 41-year run on ABC. Now we've learned when she'll first air!
Thursday, August 4, 2011 @ 2:30 PM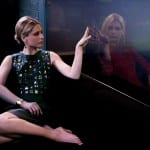 Soap Opera Network first reported that Sarah Michelle Gellar was interested in returning to her roots for a guest appearance in May. Today, the same day that film-star Josh Duhamel first aired on "All My Children" in his return stint as Leo du Pres, it was announced that Gellar's interest had come to fruition. Early this afternoon, Soap Opera Digest broke the news that he 34-year-old actress will appear on "AMC" for one episode before the September 23 finale on ABC.