With autopsies now completed, the Los Angeles County Coroner's Office has announced the cause of death of actor Paul Walker and Roger Rodas, CEO of Always Evolving, who both died on Saturday, November 30 after their vehicle, a red 2005 Porsche Carrera GT, crashed into a tree and exploded. Walker was a passenger in the vehicle while Rodas was behind the wheel. According to the Coroner's office, Walker died from "the combined effects of traumatic and thermal injuries," while Rodas died as a result of "multiple traumatic injuries."
Toxicology results for both Walker and Rodas won' be available for at least 6 to 8 weeks, said the coroner. Meanwhile, the Medical Examiner stated that both deaths have been officially ruled an accident.
Following the tragic news of Paul Walker's sudden passing yesterday, cast members from "The Fast and the Furious" film franchise shared messages on social media websites in loving memory of the actor who was the only cast member to have appeared in five of the last six films and will also appear in the upcoming seventh installment, "Fast 7," which is scheduled for release on July 11, 2014. Universal Pictures, which produces and distributes the films worldwide, released the following statement: "All of us at Universal are heartbroken. Paul was truly one of the most beloved and respected members of our studio family for 14 years, and this loss is devastating to us, to everyone involved with the Fast and Furious films, and to countless fans. We send our deepest and most sincere condolences to Paul's family."
For those wishing to share their fondest memories of Walker, Vin Diesel asked his Twitter followers to use hashtag #RIPPaulWalker. He also posted the following:  "Brother I will miss you very much. I am absolutely speechless. Heaven has gained a new Angel. We aimed for the stars together and achieved more than we ever hoped we could with 'F&F'"
Paul Walker, best known for his portrayal of Brian O'Connor in "The Fast and the Furious" film franchise, has died. News of Walker's death was first reported by TMZ. Representatives for the actor confirmed that Walker died on Saturday afternoon as a result of a deadly car accident in which the vehicle he was in hit a tree in Santa Clarita, California. Per a posting on his official Facebook Page, Walker was a passenger in an unidentified friend's vehicle while both were attending a charity event for Reach Out Worldwide. "We appreciate your patience as we too are stunned and saddened beyond belief by this news. Thank you for keeping his family and friends in your prayers during this very difficult time. We will do our best to keep you apprised on where to send condolences," read the statement on the page.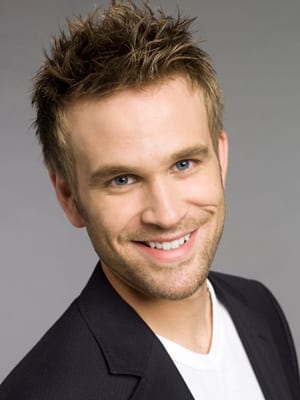 The casting for 'Fast & Furious 7' is in high gear, and the latest name announced to join Vin Diesel and Paul Walker in the next installment of the popular film franchise is none other than "One Life to Live's" John Brotherton (ex-Jared Banks)!
Deadline Hollywood reports that the actor has signed on to play Sheppard, the right-hand man to an as-yet-unidentified character played by Hollywood star Kurt Russell.
Congratulations, Brotherton!