As a result of OWN picking up the cable rights to the first 40 episodes of "All My Children" and "One Life to Live," many wanted to know what that meant for "MORE," the series that gives fans just that at the end of each week, or on Mondays now that it, along with "AMC" and "OLTL" will release new episodes Netflix style beginning Monday, July 1. Soap Opera Network has the answer.
Next week on all-new episodes of "All My Children," which beginning Monday, July 1 will now be released on Mondays instead of the previously scheduled Mondays/Wednesdays, Jesse gets more than he bargained for when he comes face to face with Uri, JR tries to persuade Kyle and AJ/Miranda have a tender moment.
Bad news, Kate/Connie fans: Word on the street is that "General Hospital's" Kelly Sullivan (Kate Howard/Connie Falconeri) is exiting the canvas! Soap Opera Digest broke the news that the actress, who began the role of Sonny's (Maurice Benard) fashionable childhood sweetheart in 2011, will soon be leaving the canvas.
"For 2 years u posted, tweeted, Facebooked me..I heard you. Starting 7/15, we're having a summer fling w/ the soaps!" read Oprah Winfrey's tweet to her more than 19 million Twitter followers shortly after news of OWN picking up both "All My Children" and "One Life to Live" for a limited engagement this summer. Both soaps begin airing Monday, July 15, for a Monday through Thursday run, with "AMC" airing in its old 1:00 PM ET timeslot and now PT as well, while "OLTL" will air at 3:00 PM ET/PT.
Oprah Winfrey has come through for soap fans after all! For a special summer soap opera event, the legendary daytime star's network has acquired the rights to the first 40 episodes of The OnLine Network's "All My Children" and "One Life to Live," both of which will air for an exclusive 10-week limited engagement.
Prospect Park's The OnLine Network announced earlier today its decision to release all weekly episodes of both "All My Children" and "One Life to Live" on Mondays, instead of the previously scheduled Mondays and Wednesdays for "AMC" and Tuesdays and Thursdays for "OLTL," beginning Monday, July 1. Jeff Kwatinetz, co-founder, Prospect Park, tells Soap Opera Network via email, "The only difference is greater availability," when asked how the change affects upcoming airdates of both soaps. "If [viewers] still want to watch one ep each day, or just an 'AMC' ep every Monday or Wed, there will be a new one there. If they want to watch the full weeks shows at once starting Monday they will all be there. This is completely giving MORE options to viewers. How could that be a bad thing?"
Beginning Monday, July 1, Prospect Park's The OnLine Network will begin releasing brand new episodes of both "All My Children" and "One Life to Live" each week on Mondays. This means that instead of waiting for each Monday and Wednesday for a brand new "AMC" or Tuesday and Thursday for a brand new "OLTL," the weeks worth of shows for both soaps will be made available each week on Mondays.
"The new schedule means that TOLN will run all episodes on Mondays, and not stagger runs of 'All My Children' on Mondays/Wednesdays, 'One Life to Live' on Tuesdays/Thursdays and 'MORE AMC/OLTL' on Fridays. Now viewers will be able to choose to watch one episode each day or binge view some or all of that week's shows at once starting each Monday. Together with the MORE shows, viewers can play or save up to six TOLN programs per week—all available on Mondays – providing even more flexibility to watch anytime, and anywhere," read part of a statement released today from Prospect Park/The OnLine Network.
TOLN is touting Mondays as "soap days, with more choices, and more flexibility." Episodes of both soaps will continue being made available via Hulu, Hulu Plus, iTunes and iTunes Canada.
On Sunday, June 16, CBS' "The Bold and the Beautiful" and "The Young and the Restless" were the big winners at the 40th Annual Daytime Entertainment Emmy Awards, which celebrated the best in soaps, talk, game shows and more. In celebration of their multiple Emmy wins, CBS has released promos for both "B&B" and "Y&R," which includes highlights for the entire CBS Daytime lineup. In addition to the CBS soaps, NBC has released a promo highlighting "Days of our Lives'" win for Outstanding Drama Series and Chandler Massey's (Will Horton) second win for Outstanding Younger Actor in a Drama Series.
Winning seven Emmy Awards was "The Ellen Show."

Photo Credit:
The OnLine Network
After much was made over the AllMyChildren.com and OneLifetoLive.com URLs finally being given to Prospect Park for promotional use by The OnLine Network, the company noted today that both URLs, along with its TheOnLineNetwork.com and TOLN.com, now re-direct all users to Hulu.com.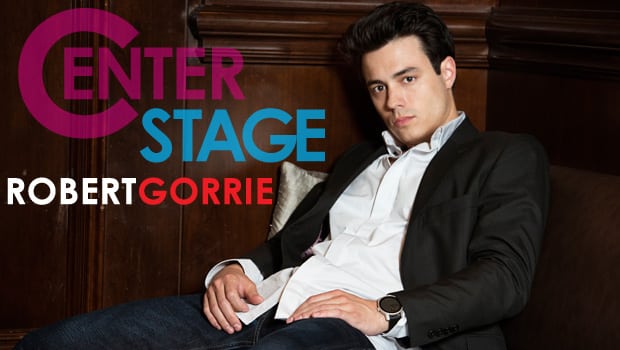 Photo Credit: King PDT/Kimatherapy.com
On Thursday, June 20, Prospect Park announced that they had come to a resolution to the dispute between it and the I.A.T.S.E. (International Alliance of Theatrical and Stage Employees) New York Production Locals 52, 161, 600, 700, 764, 798 and USA829, the union representing stage workers for the soaps, which alleged that Prospect Park had violated the labor agreement with the union. Prior to the resolution, Soap Opera Network spoke with "One Life to Live" star Robert Gorrie (Matthew Buchanan) about the early hiatus as a result of the dispute, his upcoming storyline with Amber Skye Noyes' Michelle, being a leading man on a soap opera and how his show is helping him grow.