(SoapOperaNetwork.com) — "One Life to Live" Episode Recap – Wednesday, August 31, 2011.
The police are called to the scene of the shooting. Brody, remaining enigmatic, finds a keychain by the front door, with the inscription "You Don't Know Jack." Téa IDs them as Jack's. Starr returns home to Blair's frantic news that Jack is missing.
Starr learns that Todd has taken Blair's gun. Brody, staring at his gun, comes into the LPD after supposedly searching for the shooter.
At the Buenos Dias, Mrs. Evans is still bitter about Nora's wanting Destiny to have the baby and let her raise it, Bo and Nora enter and it's tense. Nora inadvertently makes things worse by offering to draw up a legal agreement about the grandchild.
Dani leaves and the situation goes from bad to worse, with Mrs. Evans telling Bo/Nora that she only wants to communicate with them through their lawyers.
On the Next One Life to Live…
Blanca goes after Brody looking for a scoop.
Rex and Shane each act rather suspicious.
Baz has his doubts about his father's claim.
(SoapOperaNetwork.com) — Daytime Emmy Award winning television and stage director, actor, and teacher David Pressman died of natural causes on Monday in New York City at the age of 97. Pressman is best remembered by soap fans for his three decades of directing daytime dramas, including "Another World" and "One Life to Live."
According to Variety, Pressman began his long career as child after receiving a scholarship to the Neighborhood Playhouse School of the Theater, where he studied acting alongside Sanford Mesiner. It was during this time that Pressman made his acting debut in 1941 in a stage production of "Brooklyn, U.S.A." He later also appeared on stage in "The Eve of St. Mark" and "Dream Girl."
After graduating, Mesiner asked him to return as his teaching assistant, where he mentored several young actors, including Marlon Brando, Gregory Peck and Tony Randall.
After serving in World War II, where he earned two Purple Hearts, Pressman pursued a career in the new medium of television. In the early 1950s he won a Peabody for his work directing a live action "Actors Studio" TV program. Before directing the series, Pressman starred in the first episode opposite Jessica Tandy, in an adaptation of the Tennessee Williams play "Portrait of a Madonna." He then earned widespread recognition for his work directing Molnar's "The Swan" as a segment on "Studio One in Hollywood" starring Grace Kelly in 1951, which later remade into a feature film.
Blacklisted during the 1950s for being a member of the Communist Party, the Soviet-born Pressman founded the acting department at Boston University, where he a number of future Hollywood stars, including Olympia Dukakis. From there, he moved to Broadway, where he directed a number of stage productions, including "The Disenchanted," "Roman Candle," and "Summertree." He then returned to the Neighborhood Playhouse, where he took over the school for the next decade.
By the 1960s, Pressman returned to television, and directed episodes of the primetime dramas "The Defenders," "The Doctors and the Nurses," and "N.Y.P.D.," including a 1968 episode featuring future Hollywood icons Al Pacino and Jill Claybaugh. After a stint of directing on the NBC soap "Another World," Pressman joined rival ABC soap "One Life to Live"  in 1970 at the request of then Executive Producer Doris Quinlin. After directing countless episodes of "OLTL" during the next twenty-eight years, and earning several Daytime Emmy nominations (winning in 1976, 1983, and 1984), Pressman retired from the show in 1998. However, he was soon asked to return for a time to help train the soap's younger actors.
Also in 1998, Pressman returned to his acting roots when he played the  Shakespeare-quoting homeless man Bernie Hopper on "OLTL." He later reprised the role in 2003. In 2004 he was interviewed as part of the Archive of American Television's TV Legends Series, which you can watch here.
Pressman is survived by his wife, two sons, five grandchildren, and three great-grandchildren.
(SoapOperaNetwork.com) — A quick peek into what's happening in Llanview this September.
ONE LIFE TO LIVE: SEPTEMBER PREVIEW
Clint thinks he has the answer to Kim's troubles.
An arrest is made in Victor's murder, but is the right person behind bars?
Todd tries to reach out to Jack, only to be shocked by his actions.
Aubrey and Cutter make a surprising discovery regarding a murder suspect.
Rex's two moms go to great lengths to protect their son, but will their efforts be in vain?
(SoapOperaNetwork.com) — The "One Life to Live" revolving door will stay busy during the month of September as several new and familiar faces make their presence known in Llanview.
As we previously reported, "Guiding Light" alum Wendy Moniz has been tapped to take over as Llanview's new mayor following the resignation of Dorian Lord (Robin Strasser), who left town after being appointed a U.S. Senator. On Friday, September 16, look for the former deputy mayor to start exercising her newfound authority around town.
With visions of Gigi (Farah Fath) still fresh on Rex's (John-Paul Lavoisier) mind, Lea DeLaria again reprises her role as Llanview's favorite physic Madame Delphina beginning Wednesday, September 14, when she tries to help Rex make sense of what he has been seeing. However, Rex isn't the only Balsom Delphina will come into contact with.
Apparently porn doesn't pay the bills. As the calendar turns to September look for X-rated film producer Rick Powers (Austin Peck) to resurface following his attempt to make a name for himself by substituting the film "VickerMan" with his own creation "Hold the Diploma" in late July. Only this time it isn't smut that he's peddling. As Rick branches out career-wise, expect him to get tangled up in another storyline playing out on the canvas.
After going MIA since saving his Aunt Dorian while dressed as a pint-sized Spiderman, the youngest Manning child Sam (Patrick Gibbons, Jr.) returns again this month. But how will the recent developments in his family affect the little guy?
Barbara Rhoades will continue to air as Irene Manning through the month of September.
It appears as if Mandy Evans, who made her debut as "Uncanny Annie," a pole dancer at the Spotted Pony strip club in Kentucky on August 19, may be making another appearance on the show. Evans, who taped her first scenes on July 11, posted the following on her website on August 8: "Recurring Under 5 as Uncanny Annie on One Life To Live."
Paul Rolfes returns as Dr. Jay Gangemi on Wednesday, August 31, along with a few dayplayer nurses, EMTS, and cops. In the same episode, Helmar Augustus Cooper is back as homeless man Louie, who interacts with several Llanview residents. And on the same date, Frankie Faison also airs again as Destiny's grandad Richard Evans.
Rumors continue to swirl that Terrell Tilford will be returning to Llanview as Destiny's (Shenell Edmonds) dad and Shaun (Sean Ringgold) brother Greg Evans this fall. Tilford himself has added to the speculation with this video message to his former "OLTL" fans on his Facebook fan page, teasing about a possible return to the show. However, while it remains to be seen if the actor is actually returning or not, Greg's name will be mentioned more than once by his loved ones in the coming weeks.
Edmonds tweeted on August 24 that it was a "Good day at #OLTL, one day break and back again to close out the week." Also be sure to check out her Twitter page to read her earlier tweets from some of Destiny's scenes from the August 5 episode.
Check out this tweet from Hillary B. Smith from earlier this month: "I would love to do 'Dancing with the Stars.' But ABC doesn't promote us on 'OLTL.'" She also responds to a fan who asked her on August 22, "Yet, you all are the number one rated soap on their schedule! Word!," with "we sure are!!! Not their plan! But aren't we grand!!!" Earlier in the month she commented on slap Phylicia gave Nora recently, saying "The slap was acted. I don't think my head would have stayed attached if Tonye [Phylicia Evans] connected. She was awesome!"
Robin Strasser  tweeted on August 30 that "GROUND TURKEY E COLI RECALL? didn't know- ate turkey burgers with gusto. SICK unto death-gotta get better help.Thank you for prayers." On August 26 she tweeted that "Yes, I was able to watch the 'last show". I LUV Erika Slezak, Kassie DePaiva, Kristen Alderson, Gina Tognoni. I'll miss working with them. Soap Central really cheered me UP. I'm in hospital- 2nd time in 2 weeks for a blood infection (wuh?) Hoping for meds I'm not allergic to."
A fan commented to Kristen Alderson on Twitter on August 30, saying "LOVED when Starr said Brown Chicken Brown Cow today!tweeting"I added that in cause Kassie always says it hahah."
And speaking of Shaun, fans can expect to see more of him in September, along with a few of Llanview's other infrequently used supporting characters like Nigel (Peter Bartlett), Shane (Austin Williams), Echo (Kim Zimmer), Phylicia (Tonye Patano), Roxy (Ilene Kristen), and a certain prized possession of the eccentric hairdresser.
(SoapOperaNetwork.com) — "One Life to Live" Episode Recap – Tuesday, August 30, 2011.
Jack warns Victor that Todd has a gun, but Victor reassures him that he won't be intimidated. Blair reports the theft of the gun to Brody. Blair visits Victor and warns him about Todd, but Victor continues to be unconcerned. Nonetheless, Blair takes Jack home.
At EOD, an intruder enters Victor's home. Tomas finds Téa at The Sun and reiterates his desire to get Victor away from her and Danielle.
Starr and James find time for a little romance. Starr plays James the demo tape Baz made of her singing.
Nora returns from a visit to Matthew and after catching up on Llanview matters, Nora asks Bo how he'd feel about raising Matthew and Destiny's child with her. Bo tells her he would consider it an honor.
Someone is shot in cold blood.
On the Next One Life to Live…
Blair realizes that Jack has gone missing.
Nora makes things worse with Phylicia.
Rex and Shane are lying to one another.
(SoapOperaNetwork.com) — Just another abnormal week for "One Life to Live."
Last week was an example of just how quickly things can go wrong in Llanview, both intentionally and unintentionally. Two weeks ago the show was riding high on the fallout over the revelation of the real Todd Manning. However, just days later it was as if "One Life to Live" was cursed when a series of unforeseen mishaps and errors disrupted the continuity of the storylines and left viewers scratching their heads and screaming at their TV screens.
First there were the "breaking news" pre-emptions by both the network and local ABC stations covering topics such as the civil unrest in Libya, the East Coast earthquake, and the looming threat of Hurricane Irene. For the most part, each of those interruptions were relatively brief and understandable, although still nonetheless frustrating to "OLTL" fans who believe (rightly so) that news only seems to happen during the 2:00 pm ET hour on weekday afternoons.
Next was the so-called technical glitch that plagued last Thursday's episode, which just so happened to be Robin Strasser's last airdate as the legendary Dorian Lord. As confusing and disprectful to Strasser and the character of Dorian as it drew attention away from what should have been a tearful farewell for her, I have to admit that the situation a little comical. At one commercial break, Viki and Dorian had just realized they were locked in her office together. But a few minutes later when the show returned after a commercial Dorian was setting at a table in the same office enjoying some cake with her Cramer girls (from the previous day's episode). Then another commercial break, and suddenly Dorian and Viki were back to being locked in her office together.
Which brings me to my next issue. Whether you are a "spoiler whore" like me and have a rough idea of what is going to take place in each day's episode, or you wish to remain spoiler free, you could not deny that there has just been something really off regarding the past four or five episodes of "One Life to Live." The editing has been atrocious and choppy in the past few episodes, leading many viewers to wonder what exactly is going on. Rewrites of some of the storylines would be a good assumption, however, most of the things that were already spoiled to happen are still taking place on screen, but just in different episodes than originally planned. And to further compound matters, some scenes seem out of place and out of sync with how things ended in the previous episode. For example, last Thursday's episode ended with Natalie talking with Clint in the library at Llanfair about his ex-wife Kim returning to town. On Friday, however, Natalie was shown in the cemetery with Rex, who was showing her how the death date on Gigi's tombstone had been scratched out. But then the next episode (on Monday) picked up where Thursday's show left off with Natalie and Clint back at Llanfair talking about Kim again.
To add to the confusion, random unrelated scenes have been popping up in places they shouldn't be in some of the same episodes as well. Like a quick shot of Kim at the cemetery watching Gigi's grave being exhumed sandwiched in between scenes of Victor and Todd arguing at his office at The Sun, or a short scene of Rex and Shane arguing in the middle of Monday's episode even though neither of them were seen elsewhere in the episode (outside of last second shot of Rex holding a gun at the end of the show). These are just a few examples of the rushed, sloppy editing that is making this show disjointed, choppy, and rather hard to follow.
And it doesn't help matters that the writers have begun dropping major storylines for days a time to focus on unpopular plots, characters, and pairings. What ends a cliffhanger one day may not be resulted or shown again for maybe two or three more episodes, adding to viewer frustration. This, combined with unnecessary and poorly defined "newbies" helps make this show its own worst enemy.  The cast remains bloated and we forget about half of the characters on the canvas the majority of the time because they are rarely seen or drawn into a storyline. Take Cristian for example, outside of his occasional scenes recently with Shaun and Rama, what purpose does he really serve? The same for James, Nate, Deanna, Baz, and several others. There are too many characters right now (contract, recurring, and dayplayers), and the scenes are often too short for fans to really become invested in any particular characters or storylines, not to mention the fact that the tales are becoming increasingly stupid and idiotic, and long-time legacy characters are turned into nothing more than props and plot points. But yet, I suppose it is still more believable and entertaining than "All My Children," which has a crazy doctor who has somehow kept most of town's deceased residents alive and well.
After watching "One Life to Live" all last week with all its interruptions and editing issues, it made me realize that this show never fails to surprise me, whether it be for better or for worse. There is never a dull moment when it comes to Llanview, and finding something to do an article about for SON. Take this column for example. A week ago I had no idea what aspect of the show I was going to write about this go around, and then the show gave me plenty of inspiration and material to work with as I sat down late this evening (as usual) to hammer out a (hopefully) somewhat decent column only hours before my "deadline." As noted earlier, there is never a dull moment while reporting on "OLTL," whether it means I am writing about HD cameras and equipment, MMA fights (i.e. Mark Lawson), prom dresses, or High School Musical themed episodes.  There always seems to be something to talk about, whether I like what is happening or not. Remember that, just because I write an article about something or someone pertaining to the show, it does not mean that I agree with the decision. I am simply the messenger, so don't shoot…haha.
Moving on, no one guessed (either correctly or incorrectly) the answers to my trivia questions from last time….although I gave everyone a second chance, so here are the answers:
So here are your questions again: 1. What connection did Lee Patterson (ex-Joe Riley and Tom Dennison) have to legendary comedian Jack Benny? Answer: He was his golf caddy at one time. 2. Tonja Walker is cousins with what famous country music star? Answer: Billy Ray Cyrus. 3. James DePaiva (ex-Max) is a descendant of what former U.S. President? Answer: Andrew Johnson.
So now, let's try some new trivia questions. 1. What current "OLTL" cast member was the youngest soap star ever placed on contract with a daytime drama back in 2001? 2. In college, what subject did Ted King get his undergraduate degree in and from what school? 3. What foreign language did Erika Slezak grow up speaking before learning English at five-years-old? I'll have the answers in the September 15 edition of My View of Llanview.
Now, before I wrap up this column, I'm going to look into my crystal ball and give you a quick sneak peek at a few things coming up a few weeks down the road. Someone is forced to part with something very dear to them. An unexpected person becomes the voice of reason for a troubled individual. Two old flames revisit their past. And one person in particular demands justice be served.
Well that's concludes yet another column. Have a great week everyone!
Take care, and until next time remember, we only have "One Life to Live"…
(SoapOperaNetwork.com) — "One Life to Live" Episode Recap – Monday, August 29, 2011.
IT HAPPENED TODAY…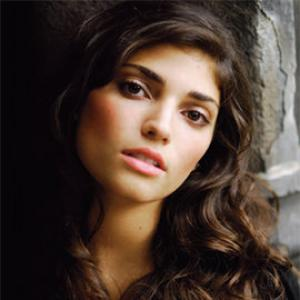 Todd has a gun and he intends to use it. Blair returns home to find Jack working on a way of making amends to Shane. Blair tries to get Jack to open up about his guilt. Jack deflects attention onto Todd. At EOD Blair tries to warn Téa about Todd and the gun but Téa won't take the call. Jack overhears as Blair leaves a message for Téa about Todd and the missing gun.
At the Sun office Téa declines to take part in Victor's war with Todd in the hope that she can stop it from further escalating. Victor gets a call from Irene, requesting he see her at the police station. Téa tells Todd that Victor went to see Irene, further inflaming Todd's theory that his brother and mother are in cahoots.
At EOD Todd overhears Victor's location and takes off. Irene offers to ally herself with Victor in exchange for his help getting a release. Irene threatens Victor. Victor promises to expose the truth about Liam's paternity. At EOD Brody looks at his gun and weighs a course of action.
Jessica walks in on Natalie complaining about Kim. The sisters use Kim as an excuse to rehash their quarrel. Natalie reaches her limit and makes plans to rent out a new apartment right away. Jessica wonders what Kim is really up to.
At EOD Rex arms himself with a gun.
Jack warns Victor that Todd has a gun, but Victor reassures him that he won't be intimidated.
On the Next One Life to Live…
Tomas wants his family away from Victor.
Nora asks Bo about raising their grandchild
A Llanview resident is shot in cold blood.
(SoapOperaNetwork.com) — Daytime vet Kim Zimmer takes time off her book tour for her new memoir "I'm Just Sayin': Three Deaths, Seven Husbands and a Clone! My Life as a Daytime Diva" to mention what the future holds for her on "One Life to Live."
In a newspaper interview, which took place earlier this week Zimmer, who returned to "One Life to Live" as Echo DiSavoy last October, reveals what it is like to work on "Guiding Light" for nearly thirty years, her feelings on how the show ended, and why she feels the soap genre is dying.
With regards to "One Life," the actress previews what lies ahead for her and her character. "I start rehearsals as Norma Desmond in [a Michigan stage production of] 'Sunset Boulevard.' I'll do that for a month and then go back to New York, where I'll hopefully continue to work on 'One Life To Live' for as long as they need me."
With the show wrapping production on its ABC run in November before switching to an online distribution, Zimmer remains optimistic about the future, commenting that when "OLTL" leaves TV "Then I'm an unemployed actor again, unless something else comes along. I've worked a lot in my life and I don't have any fear that I'll never work again. I'm in a really good place right now and I'm taking it day by day."
You can read the full article here.
(SoapOperaNetwork.com) — "One Life to Live" Teasers for the Week of August 29, 2011.
ONE LIFE TO LIVE: TEASERS
Monday (Episode #10949): Blair tries to get Jack to confess his guilt to her. Téa ignores Blair's warning and takes a phone call from her husband. Natalie and Jessica remain at each others throats. (Rated: TVPG L, V)
Tuesday (Episode #10950): Someone is shot. Nora asks Bo if he would want to raise their grandchild. Tomas tells Téa that she and Dani need to stay away from Victor. (Rated: TVPG V)
Wednesday (Episode #10951): Téa is floored by what she finds. Blair grows concerned when she can't find Jack. Phylicia tells Bo and Nora that her lawyer will be in contact with them. (Rated: TVPG V)
Thursday (Episode #10952): Several people appear guilty, but which one actually pulled the trigger? Shane and Rex seem to be keeping secrets from each other. News of the shooting spreads throughout Llanview. (Rated: TVPG)
Friday (Episode #10953): Kim is surprised by what she finds out. Cutter sees someone from his past. Viki asks Todd a few questions. (Rated: TVPG S)
(SoapOperaNetwork.com) — Saundra Santiago becomes the latest "One Life to Live" seldom used recurring cast member to finally getting some much needed screen time when her onscreen persona, Carlotta Vega, interacts with a familiar face at the family diner, and a few other new and familiar faces pop up in Llanview.
On Thursday, September 8, Carlotta returns when Cristian (David Fumero) seeks a little motherly advice about his future. As we previously reported, Fumero is leaving "One Life" before the show wraps production in November. Santiago taped her scenes on July 14.
In other news, Helmar Augustus Cooper may be returning as Louie, the homeless man who pulled Todd Manning (Roger Howarth) out of the river last month. At the very least, look for the drifter and part-time police informant to be a hot topic of conversation around the LPD water cooler the week of September 5.
Patrick Allen Cole returns as Rodi's bartender/manager Jeff (now AKA Adam) on Wednesday, September 21.
Nick Choksi (Vimal) has posted on Facebook that "On Thursday's [September 1] episode of 'One Life To Live,' everything seems to be hunky dory in the Patel household, but a secret will lead to a suspicion which will lead to…inevitable mayhem. I also get to square off with the man who cuckolded me…for about a second…which is the most i can handle. ABC @ 2pm."
Edixon Caridad appears as a Guard in several episodes in mid and later September.
Look for Victor's secretary at the Sun to continue to appear on screen during the next few weeks.
Barret Helms (Baz) tweets to a fan that the reason he is leaving "One Life to Live" so early is a result of "Baaad timing."
For those asking about the song playing during Viki and Dorian's farewell montage during Thursday's episode was "Moments" by Josh Auer. That was not the first time the song as been used by the show, however, and was heard most recently in this promo from May 12, featuring John and Natalie.
And a walk on role on "One Life to Live" was among the items auctioned off at the Miracle House 11th Annual "Cocktails By the Bay" charity event in Sag Harbor, New York earlier this month. Miracle House "provides temporary housing, meals and advocacy to caregivers and patients coming to the city for critical medical treatment," according to its website. Click here to learn more.