As previously reported, Ilene Kristen is returning to daytime television courtesy of ABC's "General Hospital" – the actress debuts today. While ABC wouldn't necessarily confirm which character Kristen would be playing – Delia Reid from "Ryan's Hope" or even Roxy Balsom on "One Life to Live" – when pressed for comment by Soap Opera Network on Friday, "GH" head writer, Ron Carlivati, spilled the beans over the weekend via Twitter.
Carlivati tweeted, "Don't miss @ilenekristen reprise her role as the one and only Delia Reid Ryan this Monday & Tuesday on @GeneralHospital! #GH #RyansHope." He added to his tweet a short time ago when he said, "Today on @GeneralHospital, Delia Reid Ryan returns to ABC Daytime! #GH @ilenekristen pic.twitter.com/gkpW9PWGRY." He linked to a cover from defunct magazine Afternoon TV, which had Kristen on the cover as her character from "Hope."

EXCLUSIVE: If you happened to be tuning into today's episode of ABC's "General Hospital," and stayed long enough for the end credits, you may have noticed a familiar face interacting with Sam McCall (Kelly Monaco) and Silas Clay (Michael Easton). "One Life to Live" and "Ryan's Hope" fan favorite Ilene Kristen was seen serving coffee to the pair in what appears to be Kelly's diner in the previews for the next episode of the drama series – airing Monday, October 28.
With no word yet on whether or not "One Life to Live" will resume production any time soon, Josh Kelly (Cutter Wentworth) has decided to hit the ground in search of new projects — and lucky enough, he found one: A new Lifetime pilot titled "Unreal."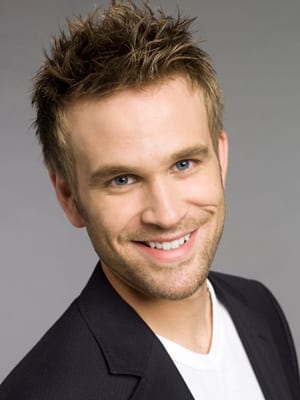 The casting for 'Fast & Furious 7' is in high gear, and the latest name announced to join Vin Diesel and Paul Walker in the next installment of the popular film franchise is none other than "One Life to Live's" John Brotherton (ex-Jared Banks)!
Deadline Hollywood reports that the actor has signed on to play Sheppard, the right-hand man to an as-yet-unidentified character played by Hollywood star Kurt Russell.
Congratulations, Brotherton!
The annual Tails N Tots event is set to take place on Saturday, October 12, and it looks like this year's event, benefitting The Kids Wish Network, will be featuring not one but TWO former Jake Martins from "All My Children!"
"So excited that the 2 gorgeous 'Jakes' from 'AMC'… will be joining me at this event!" tweeted attendee Alicia Minshew (ex-Kendall Hart Slater, "AMC") of both Ricky Paul Goldin (ex-Gus Aitoro, "Guiding Light;" ex-Gary Dawson, "The Young and the Restless") and Michael Lowry (ex-Ross Rayburn, "One Life to Live") signing on to the event.
"One Life to Live's" Kelley Missal (Danielle Manning) may have had to say goodbye to Llanview, but that doesn't mean it's the end of her television days. In fact, you can catch the actress in a new role as early as next month!
With a resume that includes "High School Musical" and several other dancing performances, it's no secret that "One Life to Live's" Corbin Bleu (Jeffrey King) knows how to get down and boogie. But the actor went the extra mile on last night's episode of "Dancing with the Stars," performing a contemporary number with partner Karina Smirnoff that impressed America — and the judges!
Things are about to start looking a bit different in Genoa City, as "The Young and the Restless" has named its new headwriters: Current 'Y&R' scribe Shelly Altman and daytime writer Jean Passanante will share the position, along with 'Y&R' scribe Tracey Thomson, who's been promoted to co-headwriter within the new, all female headwriting team.
In a video published on their YouTube page and official website, The OnLine Network presents Suzy F*cking Homemaker ("All My Children's" Cady McClain) having a chat with "One Life to Live's" Tuc Watkins, using footage from the Sleepy Hollow photo shoot from earlier this year.
Such comedy gold include Homemaker noting that "Tuc" rhymes with "Duck," putting Waktins on the spot after he previously stated, "I will never wear a stars and stripes speed," only for her to present him with a photo of him wearing said type of speedo from the ABC incarnation's archives. Also included are highlights of Watkins consistently using flabbergasted when asked questions about real-life situations.
As previously reported, "One Life to Live" has become an apparent (albeit possibly temporarily) casualty of the lawsuit between Prospect Park and the ABC Television Network, which the latter canceled in April 2011 after opting to restructure its daytime lineup. Erika Slezak, who has portrayed Victoria Lord on the drama series on both the ABC incarnation and the current Prospect Park/The OnLine Network version for more than 40 years, has released a statement on Prospect's decision to halt production on the soap pending the resolution to its lawsuit against ABC.