Today the Denver Broncos take on the Seattle Seahawks in Super Bowl XLVIII. Which of your favorite daytime stars picked the Broncos to win - and who has the Seahawks? Which soap actors are more concerned with Super Bowl food than football? And who may be making an appearance on your television tonight? Check it out in this week's Tweet This, Tweet That!
News
on Monday, March 1, 2010 @ 10:06 PM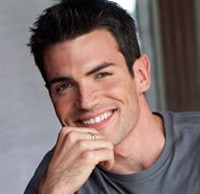 Will Aiden Turner dance away with your votes on Season 10 of "Dancing With The Stars?"